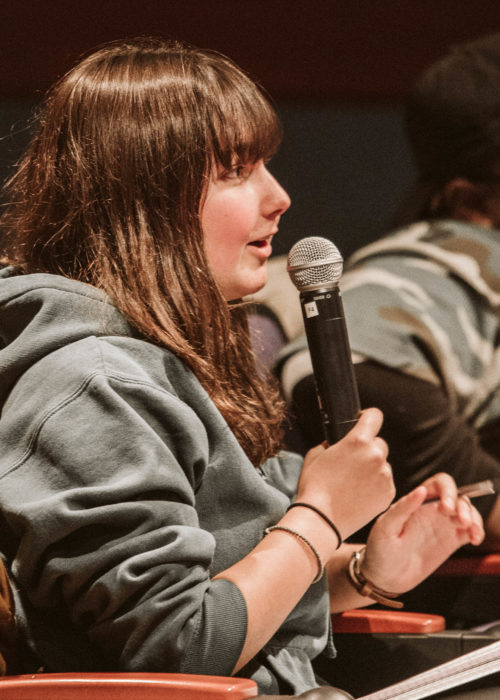 Piper Voss
The Janet Prindle Institute for Ethics welcomes scholars, students, and creative thinkers to the Midwest Ethics Symposium on April 13-14, 2023. Join us for two days of discussions on the theme of philanthropy and democracy. Our keynote speaker is Emma Saunders-Hastings, assistant professor of political science at the Ohio State University and author of Private Virtues, Public Vices: Philanthropy and Democratic Equality.
We are currently reviewing submissions for presentations at the symposium.  Four abstracts will be chosen for 25-30 minute presentations followed by comments and a question-and-answer session. In addition, a fifth slot will be reserved for a 15-20 minute presentation by a DePauw University undergraduate.
Learn more on our symposium information page.