Ethics content for your classroom
The Prindle Institute for Ethics wants to serve high school educators with our content and educational resources. Whether you're a Putnam County Language Arts teacher, or a curriculum developer in Nevada, we've got the resources you need to engage your students with ethics.
The Prindle Post as a classroom tool
The Prindle Post is the Prindle Institute's online source for pieces that examine and explain the ethical dimensions of current events and culture.
If you are an educator interested in incorporating The Prindle Post in your classroom, you can visit www.prindlepost.org every day to find new articles on ethics in the news and culture.
You can also request up to 50 free copies of The Prindle Post print edition for use in your classroom by contacting Christiane Wisehart (christianewisehart@depauw.edu) or filling out the form below.
Each print edition book includes comprehension and focus questions for each article, as well as vocabulary and activity support. Our latest edition was published in June 2020, and covers issues related to democracy.
Examining Ethics podcast in the classroom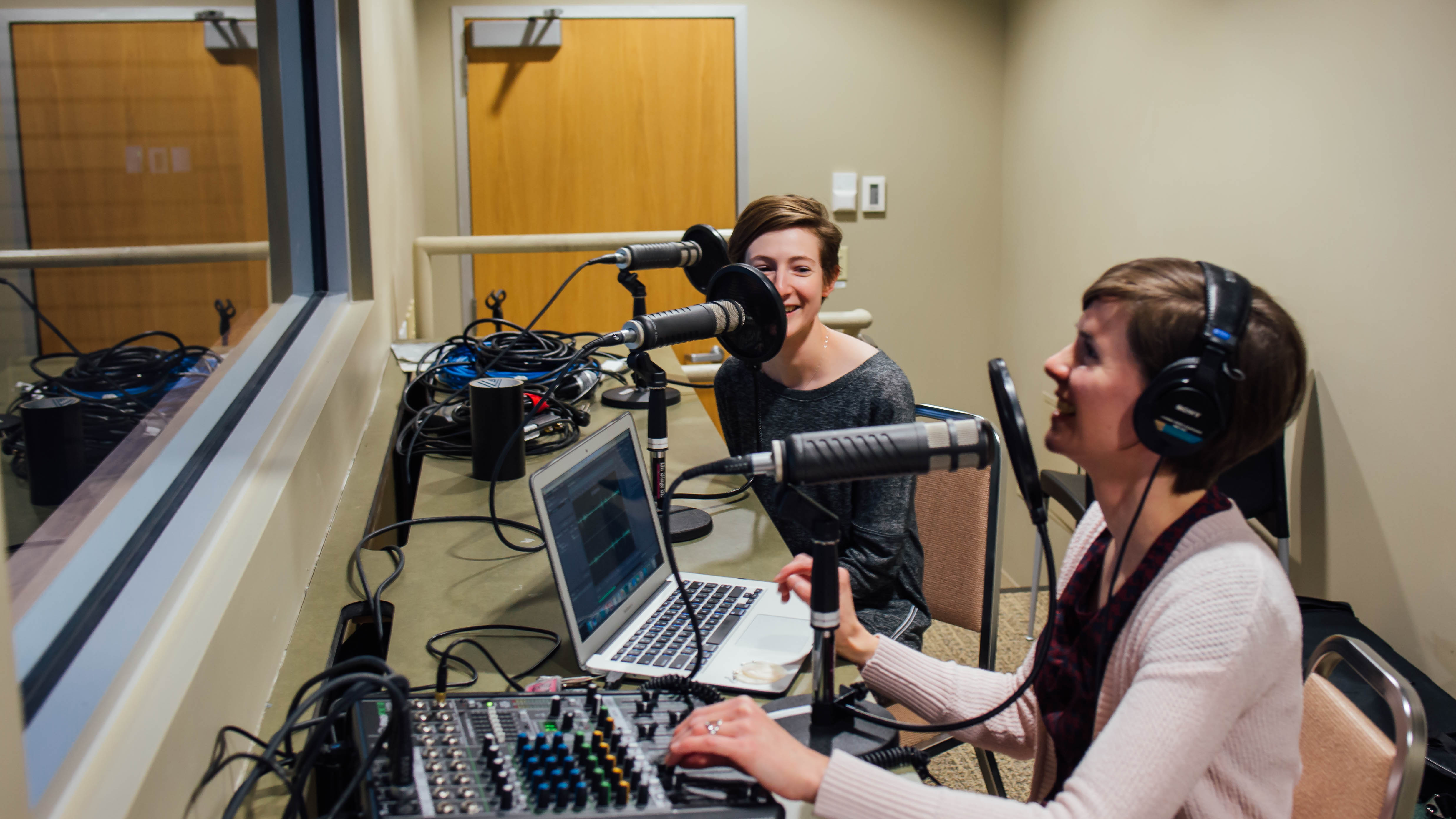 Your new favorite podcast
Scholars can be difficult to understand if you're not one yourself. Examining Ethics is a podcast that translates big ideas from some of the country's leading ethicists, philosophers and scholars into language we can all understand. We've covered everything from the ethics in Dungeons and Dragons to forgiveness to Frankenstein, all in a way that's designed to appeal to high schoolers, college students and life-long learners.
High school teachers and college professors alike use the podcast in their classroom to help provoke discussion. We're currently developing discussion questions for each episode. We've also got some fun ideas up our sleeve about creating workshops to teach podcasting as a classroom project. Contact Christiane Wisehart (christianewisehart@depauw.edu) for more information or to provide suggestions for more resources we could provide your classroom.
Listen to Examining Ethics
National High School Model UN Resources
We've created a series of "ethics primers" to provide background information on core ethical issues that are relevant to many Model UN cases.  We hope you find these helpful.
Castle Arts
The Prindle Institute for Ethics regularly partners with The Castle, a local Putnam County organization that works to invigorate the curriculum of area schools through arts integration and project-based learning. Prindle and The Castle typically collaborate on 3-4 workshops a semester with the help of a dedicated Hillman intern, and together they reach hundreds of local students a year with lessons incorporating moral reasoning and ethical thought.
For more information about The Castle, visit their website.
Ethics Bowl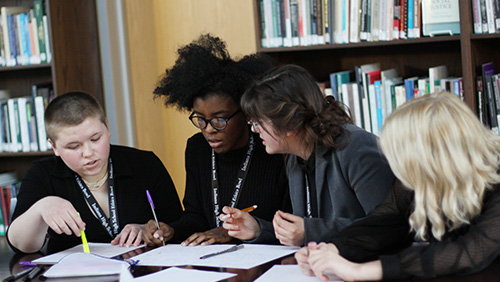 Constructive and civil dialogue are the cornerstones of ethics bowl competitions
Ethics bowl is a debate-style competition that focuses on contemporary moral problems. It's a fantastic teaching tool because unlike typical debate competitions, the judging criterion focuses more on key elements of constructing a well-reasoned argument in a civil manner. We're home to a variety of opportunities to participate in ethics bowl programming. We're the home of the annual Indiana High School Ethics Bowl competition and each summer, we also host an invitational for the nation's top high school ethics bowl teams.
Find out more about ethics bowl