Ethics in the news and culture
The Prindle Post is the Prindle Institute's online source for pieces that examine and explain the ethical dimensions of current events and culture. If you are an educator interested in incorporating The Prindle Post in your classroom, you can visit prindleinstitute.org/prindle-post every day to find new articles on ethics in the news and culture.
Order Your Free Copies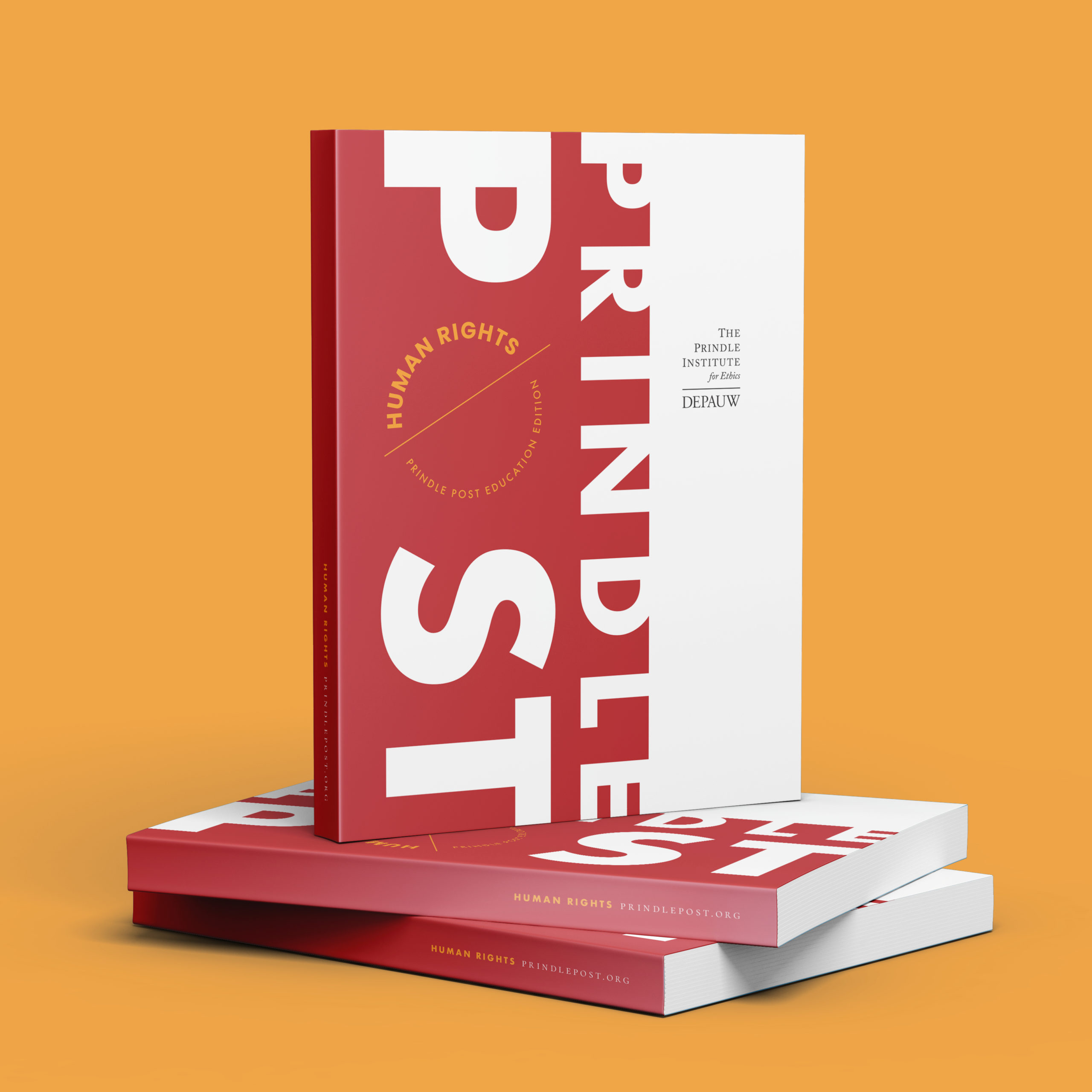 Order your free classroom copies today!
Receive free PDFs of the Prindle Post workbook for use in your classroom by filling out the form below.
Each Prindle Post workbook includes comprehension and focus questions for each article, as well as vocabulary and activity support. We currently have five workbooks available. Our latest book covers topics related to human rights. The previous workbooks featured articles on journalism, COVID-19, democracy, and climate change. On the form below, you will be prompted to choose which one you'd like. If you're not sure what to pick, we suggest choosing the most recent book on human rights. If you have questions, please contact Tucker Sechrest (evansechrest@depauw.edu).
Prindle Post Workbook PDF Request