Character. Attitude. Morals. Perspective.
Young children face an increasingly divisive and divided world, where they often lack the models and tools they need for respectful disagreement and positive dialogue. Express C.A.M.P. (Character, Attitude, Morals, Perspective) is a week-long summer camp led by local Putnam County K-5 educators and college-aged counselors that's designed to teach first- through fifth-grade children how to actively engage with others who might have different views, while also encouraging them to express and develop their own values.
A philosophy-centered camp experience that equips kids with the tools they need for ethical dialogue.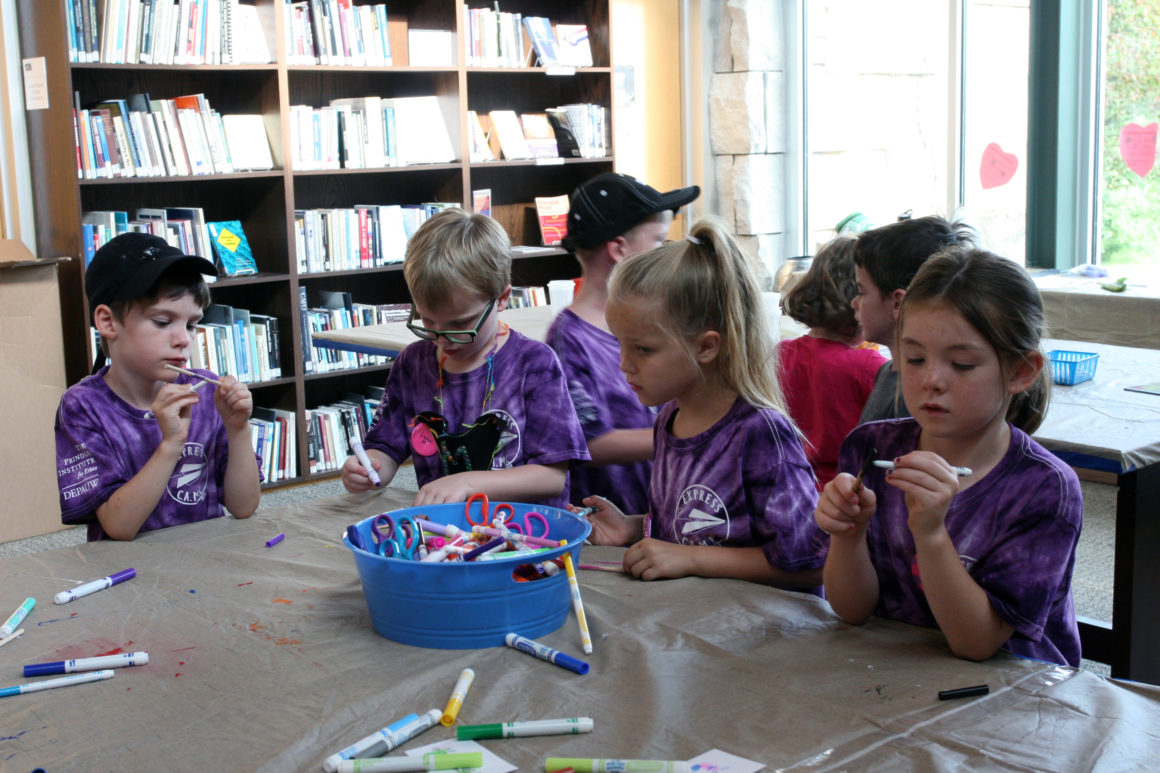 Campers crafting craftily at C.A.M.P.
The fun, meaningful activities at Express C.A.M.P. provide local schoolchildren with experiences centered on building character, expressing values and building empathy. The camper's cornerstone experience at Express C.A.M.P. is an in-depth exposure to philosophy through the stories and themes of well-known children's books. As camp counselor and local kindergarten teacher Kelli Croan explains, "Kids need to know that it is okay to disagree and have different opinions, but more importantly they need to know how to respectfully listen and talk to one another when sharing opinions. Express C.A.M.P gives them this opportunity to practice these skills in a safe and accepting place."
Contact Emily Knuth (eknuth@depauw.edu.)  with questions about the 2020 camp.
Details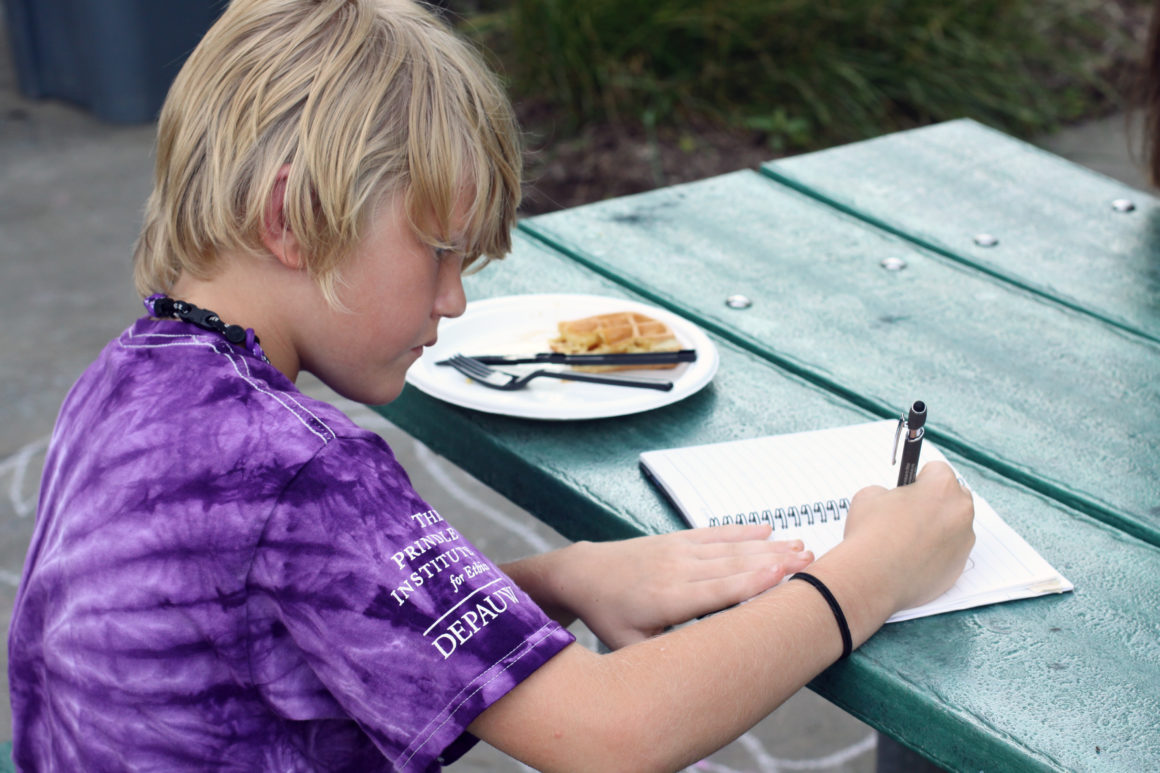 A time for reflection...and waffles!
All those currently on the waiting list who do not get a spot this summer will receive priority for 2020 registration as long as we have your current and correct email address and/or telephone number.
The camp takes place from 8 a.m. – 3 p.m. in July.
Breakfast, lunch and snack served daily.
Free bus transportation within Greencastle city limits is available.
Parents should sign up well before the May deadline, as our camps fill up quickly.
Registration is $150 if your application is received by the deadline. Siblings receive a $50 discount!

Scholarships are available. Contact Emily Knuth (eknuth@depauw.edu) to be considered for a scholarship.