Scholarships for incoming DePauw students
If you're currently a high school student who wants to engage with ethics on a deep level while you're in college, you should consider the Prindle Institute for Ethics' scholarships. Ethics scholarships are available to incoming DePauw students who demonstrate a strong aptitude for thinking about ethics and the critical issues of our time. Recipients must incorporate an ethics education component into their curricular or co-curricular plans at DePauw. To find out if you qualify for a Prindle Institute ethics scholarship at DePauw, fill out the pre-application form below.
Pre-Application Information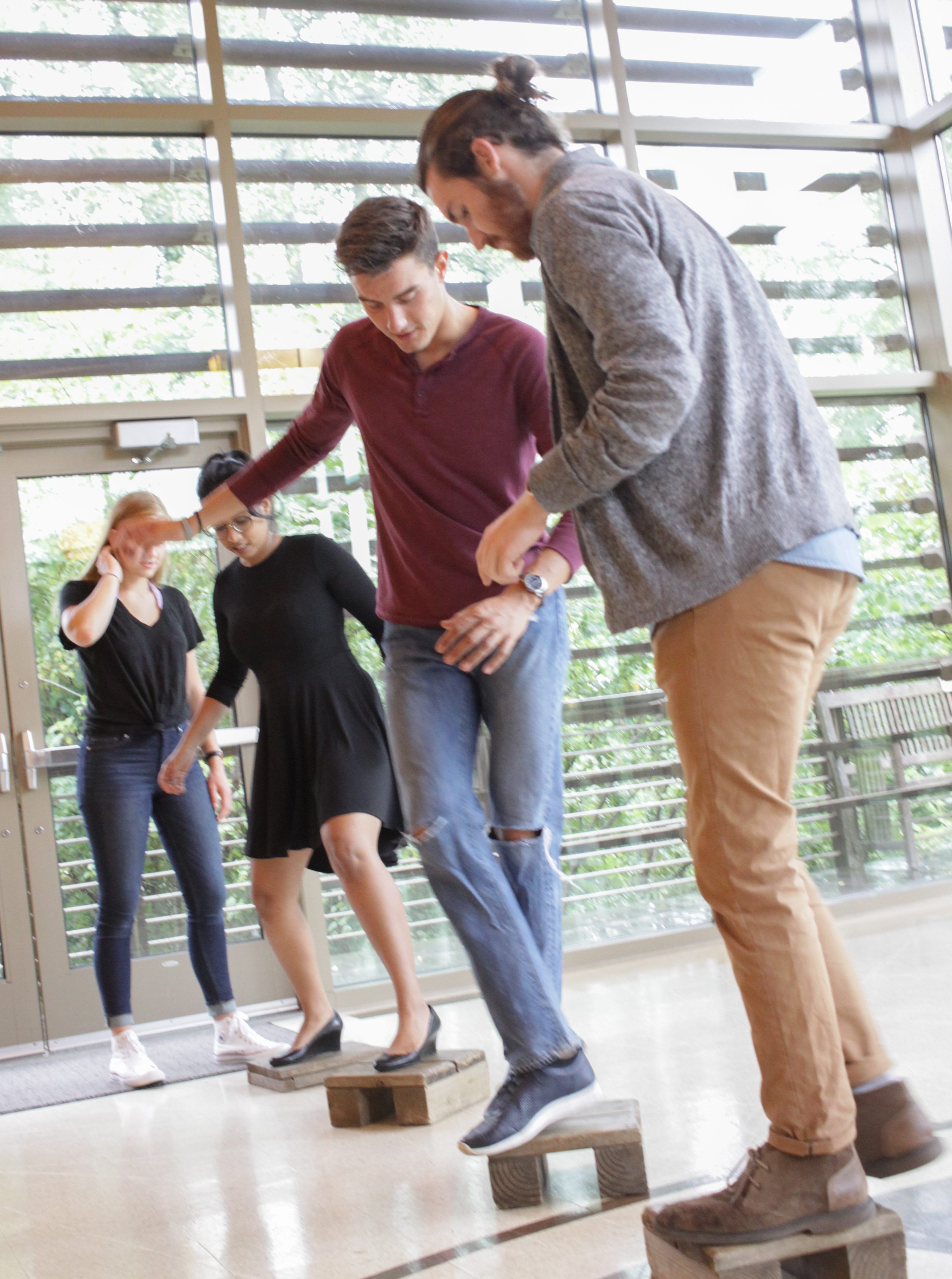 Step into your future with the help of the Prindle Institute
If you are interested in being considered for this scholarship, you must fill out the pre-application form below. You may do this as early as your junior year of high school. If you are a senior and you wish to be considered for this scholarship, you must submit the pre-application form by February 1. After submitting the pre-application, our director will be in touch with more detailed information that will help you start thinking about your scholarship application. If you apply to DePauw in your senior year, your DePauw application will be sent to us for review. After a preliminary review of your ethics scholarship pre-application and your DePauw application, some applicants will be invited to submit a complete ethics scholarship application. Those will be due by the end of February.
If you are curious about what qualifies as an ethics education component, visit our ethics scholarships guidelines page.
Pre-Application Form
If you have trouble with the form embedded below, please follow this link to fill out the form.