A different kind of debate at a different kind of place.
Ethics bowl is a debate-style competition that focuses on contemporary moral problems. Unlike typical debate competitions, the judging criterion focuses more on key elements of constructing a well-reasoned argument in a civil manner. The Prindle Institute for Ethics is home to a variety of opportunities to participate in ethics bowl programming. Learn more about all of the Prindle Institute's ethics bowl opportunities below. Contact Leslie Petiniot (lesliepetiniot@depauw.edu) to find out where you or your team might benefit from one of our ethics bowl opportunities.
Indiana High School
Ethics Bowl Competition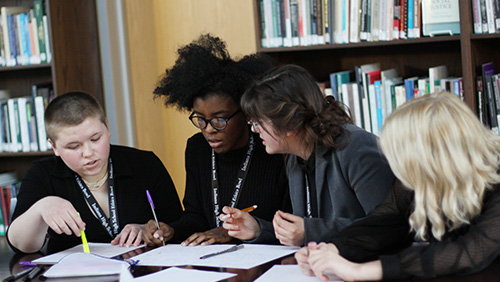 A student discussion takes place
in preparation for a debate
Each February, teams from high schools across Indiana compete for a spot at the national ethics bowl competition, hosted by the University of North Carolina- Chapel Hill. Please contact Leslie Petiniot (lesliepetiniot@depauw.edu) with any questions.
More about Indiana High School Ethics Bowl
Summer High School
Ethics Bowl Invitational
Each summer, high school ethics bowl teams that finish first- through fourth-place in their regional competitions from across the country are invited to compete in our annual summer invitational. Contact Leslie Petiniot (lesliepetiniot@depauw.edu) to find out how your team can participate in June 2023.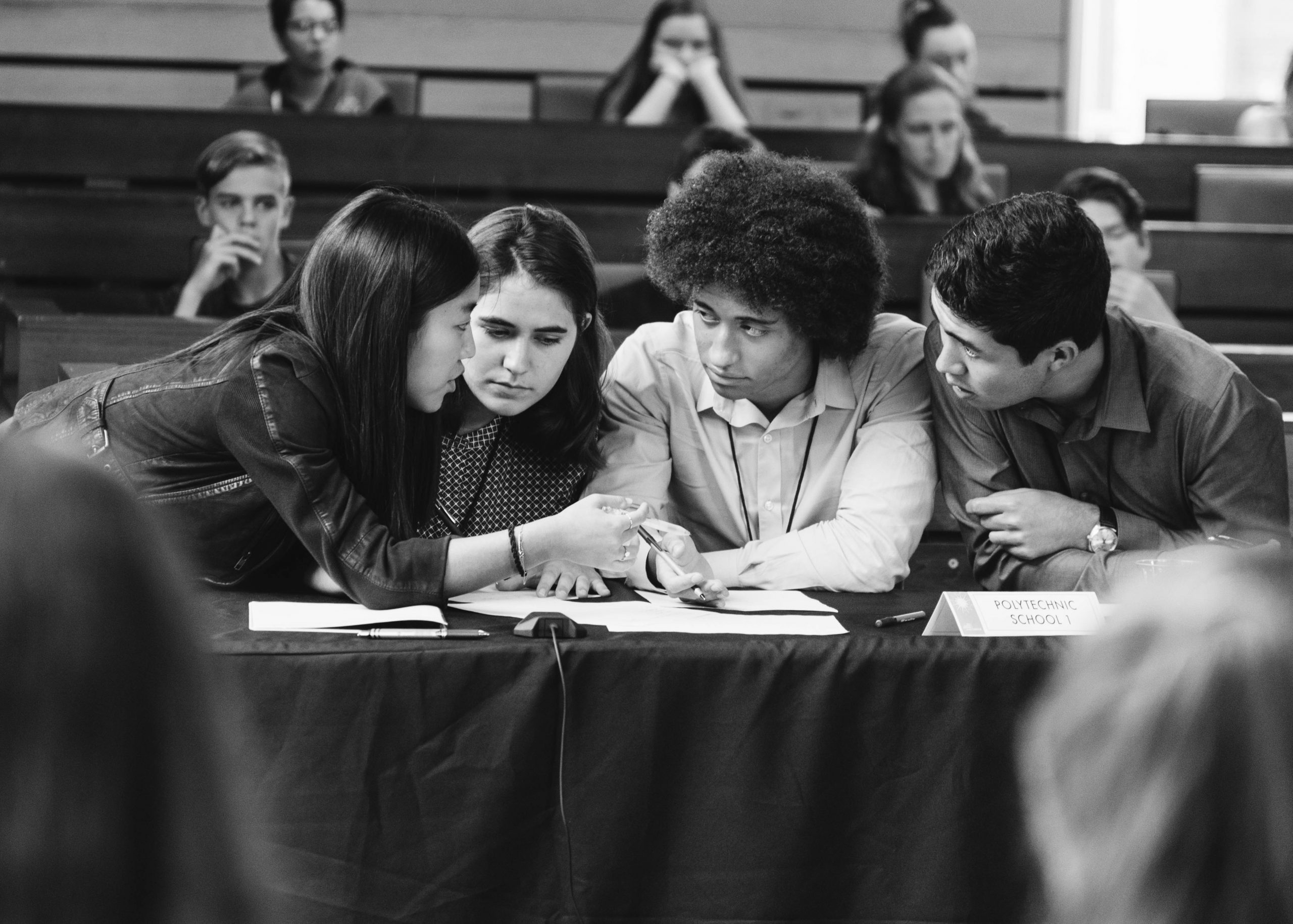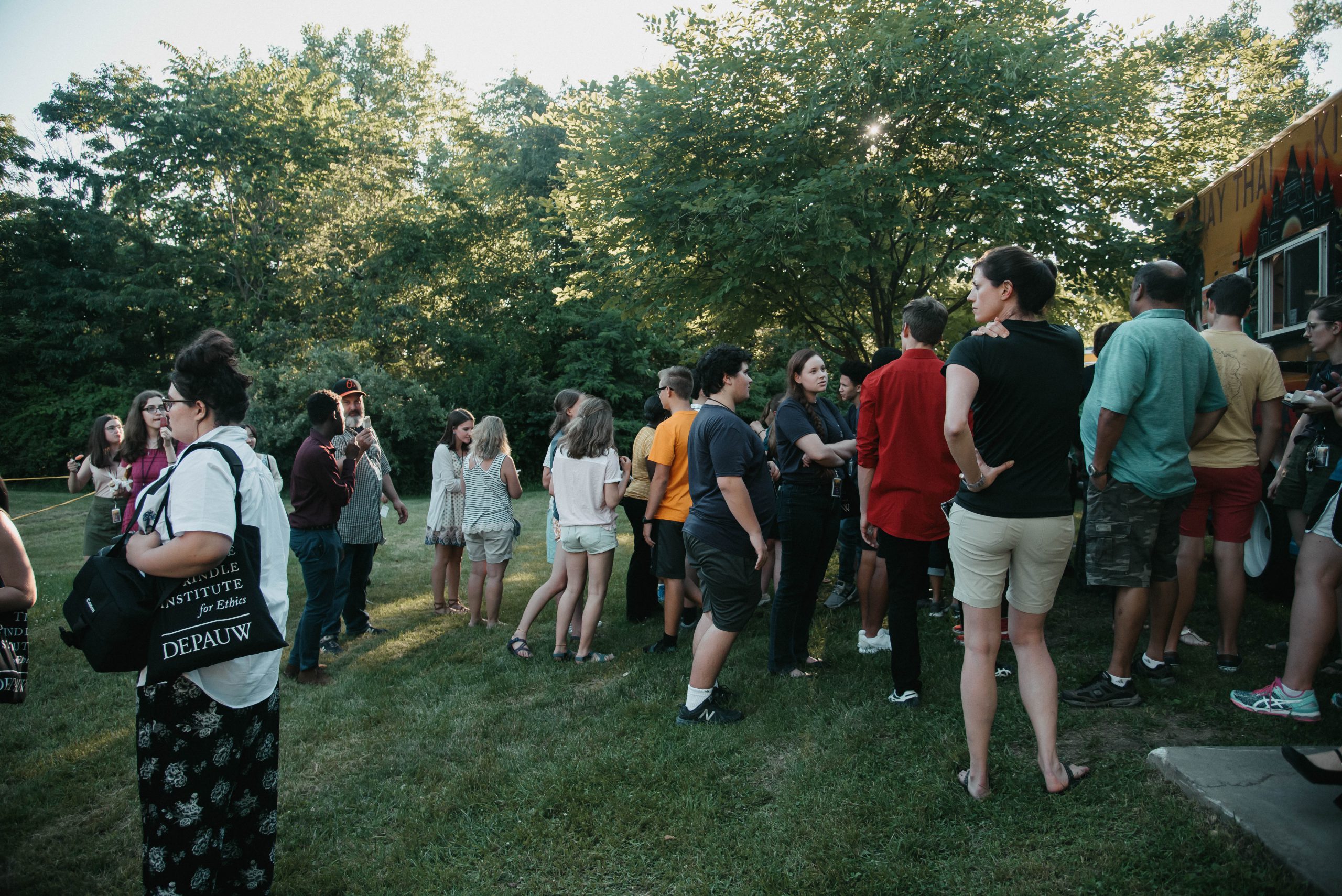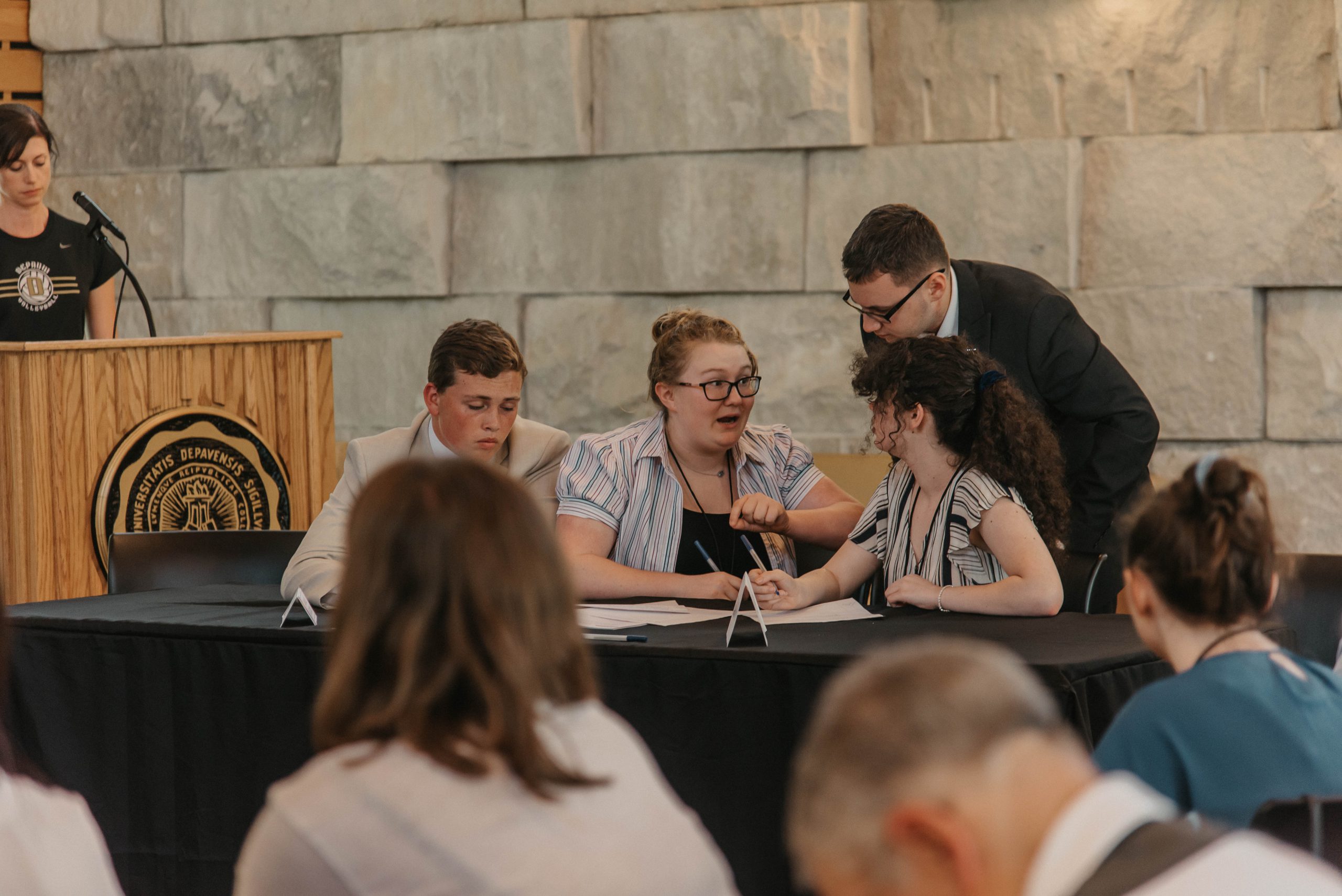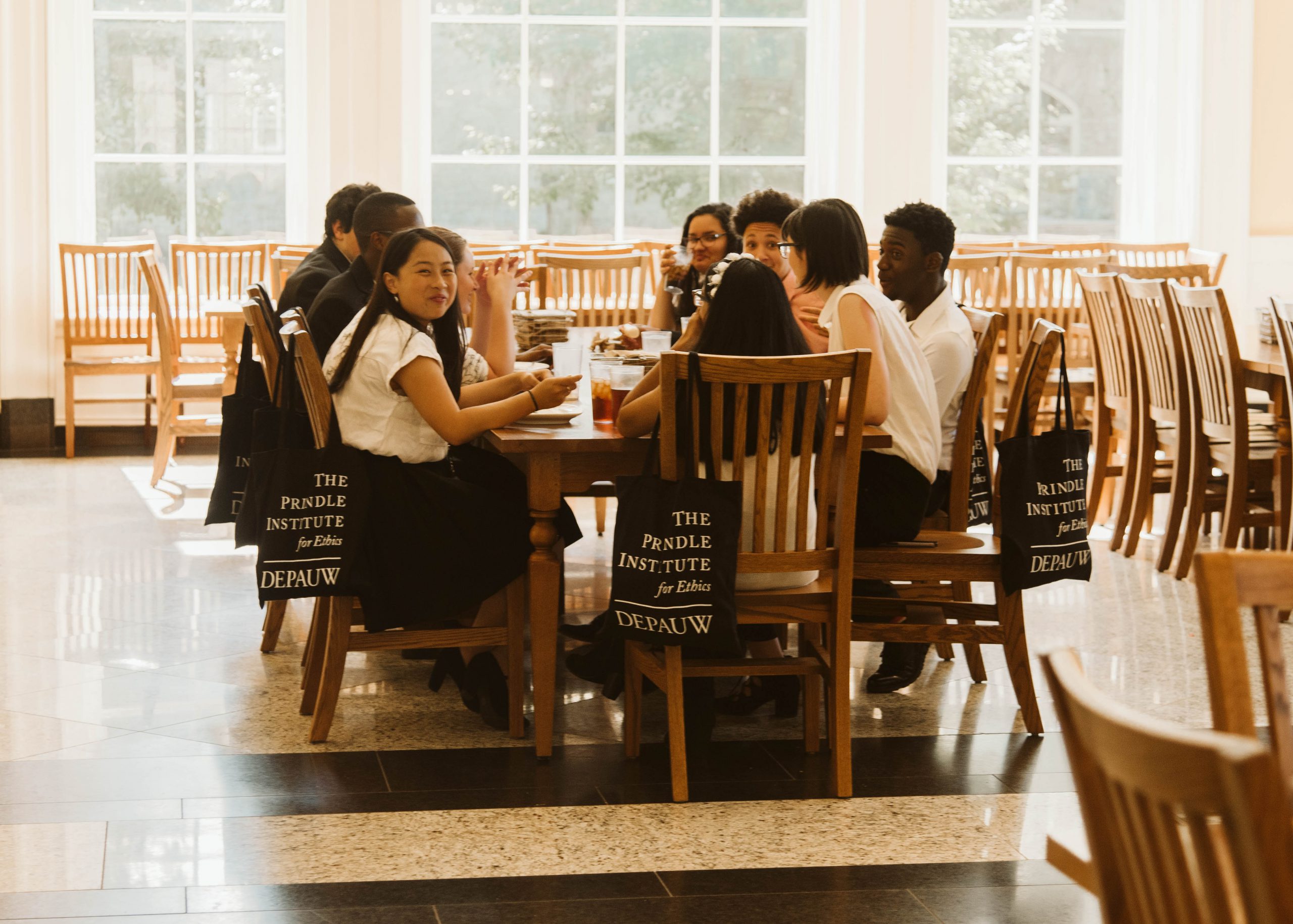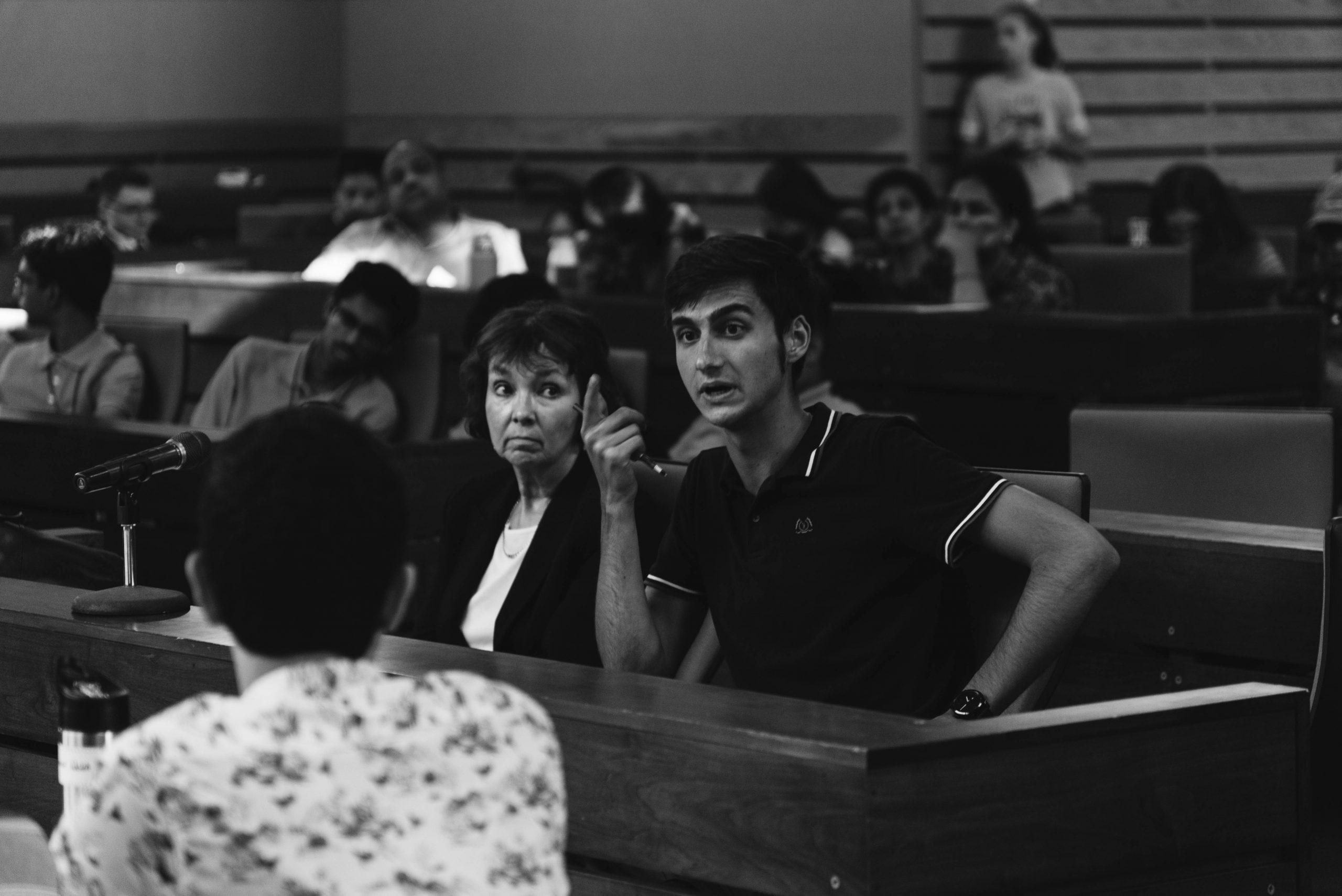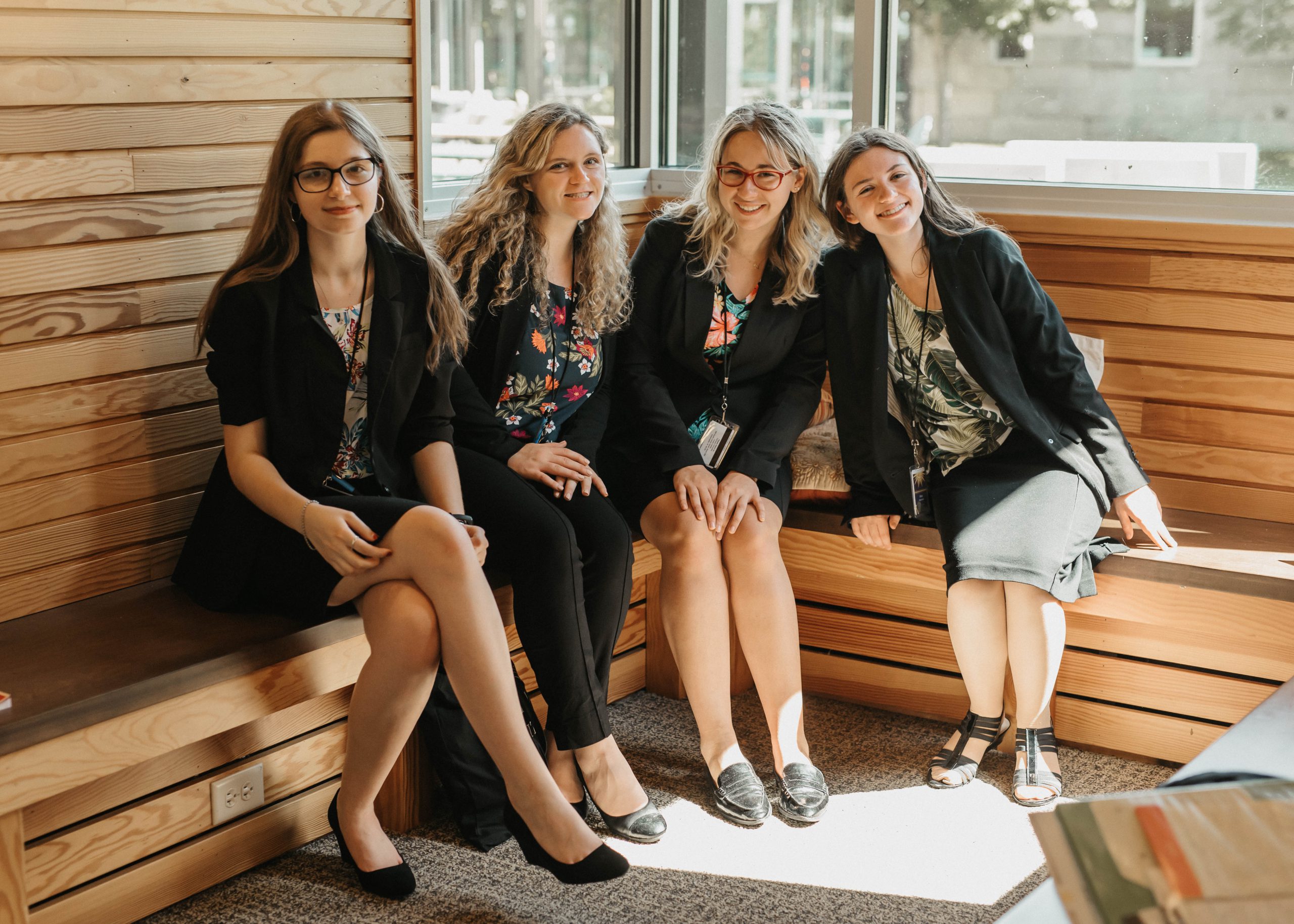 Scenes from the Summer 2019 High School Ethics Bowl Invitational, held at the Prindle Institute for Ethics
DePauw University Ethics Bowl Team
The Prindle Institute has proudly sponsored DePauw teams competing in collegiate ethics bowl competitions for several years. Since 2004, DePauw's teams have won or placed second at the Central States Regional competition six times and moved on to participate in the Ethics Bowl National Championship Competition. The 2012-2013 team emerged from the Seventeeth Intercollegiate Ethics Bowl Championship as the national champion. Professor of Philosophy Marcia McKelligan coaches the team and selects its members. Additional information about DePauw's ethics bowl teams can be found here. Any DePauw student who is interested in joining the ethics bowl team should contact Marcia McKelligan (mamck@depauw.edu).