The best and brightest minds gather at the Prindle Institute
From established scholars at the peak of their career to bright academics in the early stages of building their success, the Prindle Institute proudly supports visiting scholars for one- to three-year appointments. Visiting scholars teach classes at DePauw, organize dynamic research retreats, conduct original research, and more. Leading scholars such as comparative political scientist Cas Mudde, cultural anthropologist Julie Hollowell, philosopher and children's book author Claudia Mills, and historian Christopher Hager have all been visiting scholars at the Prindle Institute. Contact Linda Clute (lclute@depauw.edu) for more information about our current visiting scholar searches.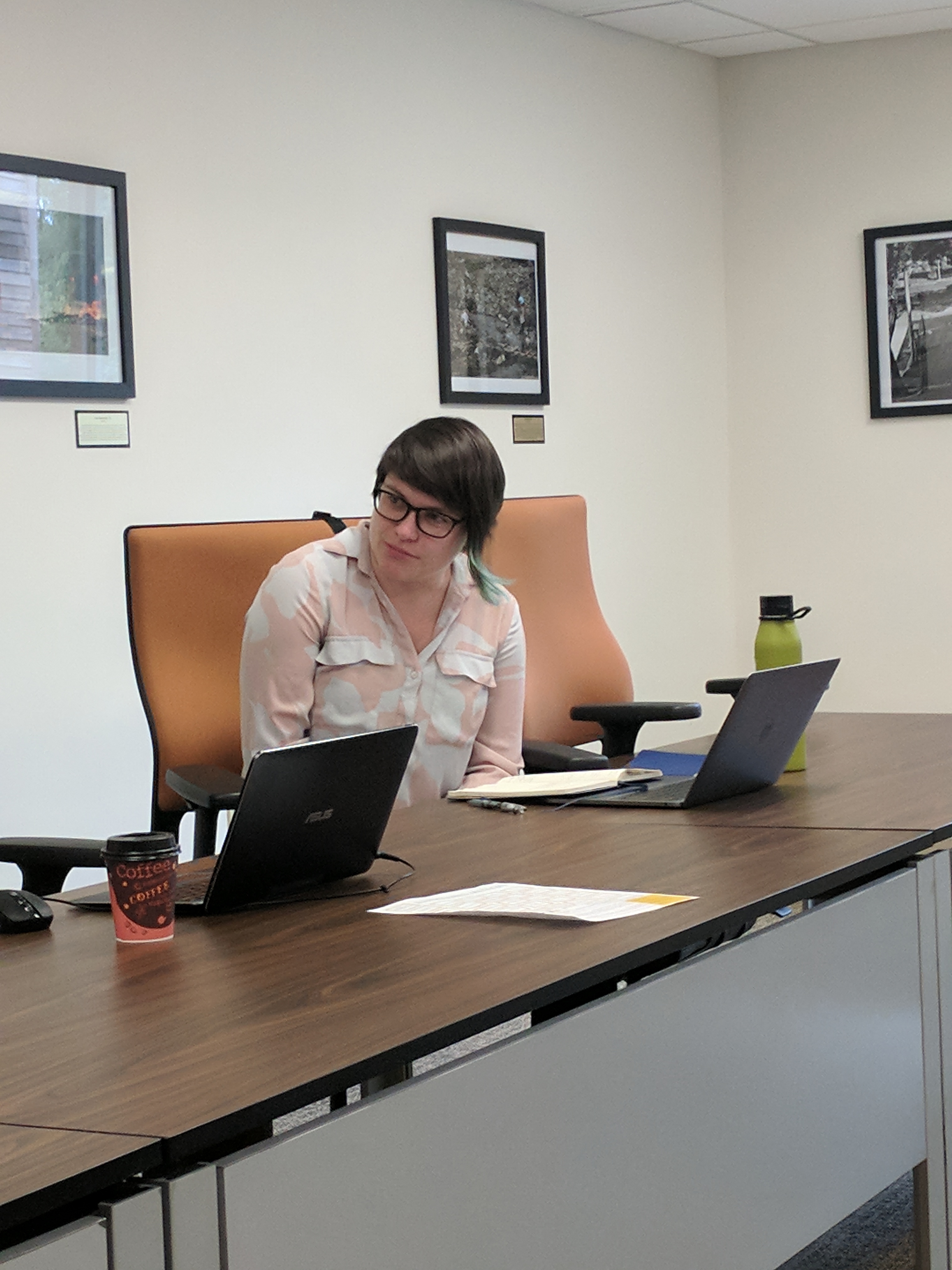 Join the conversation: ask us about our visiting scholar opportunities today
The Nancy Schaenen Visiting Scholar appointment supports a scholar-teacher in the early or middle stages of their career. Our current Schaenen Scholar is Jessica Mejia. Professor Mejía is working on a paper examining the ethics of killing organisms that possess small minds, such as honeybees. This fall, she is teaching a course on moral controversies. In addition to her research and coursework, Professor Mejía will be heavily involved in the decision-making process for the Undergraduate Ethics Symposium, the Young Philosophers series, and applications for Prindle reading courses.
Professor Mejía received her undergraduate degree from University of San Francisco with a double major in history and philosophy. She went on to complete her Ph.D. at Purdue University. Her specialization is applied ethics, with a focus on animal ethics.
The Robert and Carolyn Frederick Distinguished Visiting Professor of Ethics supports an established scholar-teacher at the peak of their intellectual career.