Phyllis W. Nicholas Executive Director Jeffrey Dunn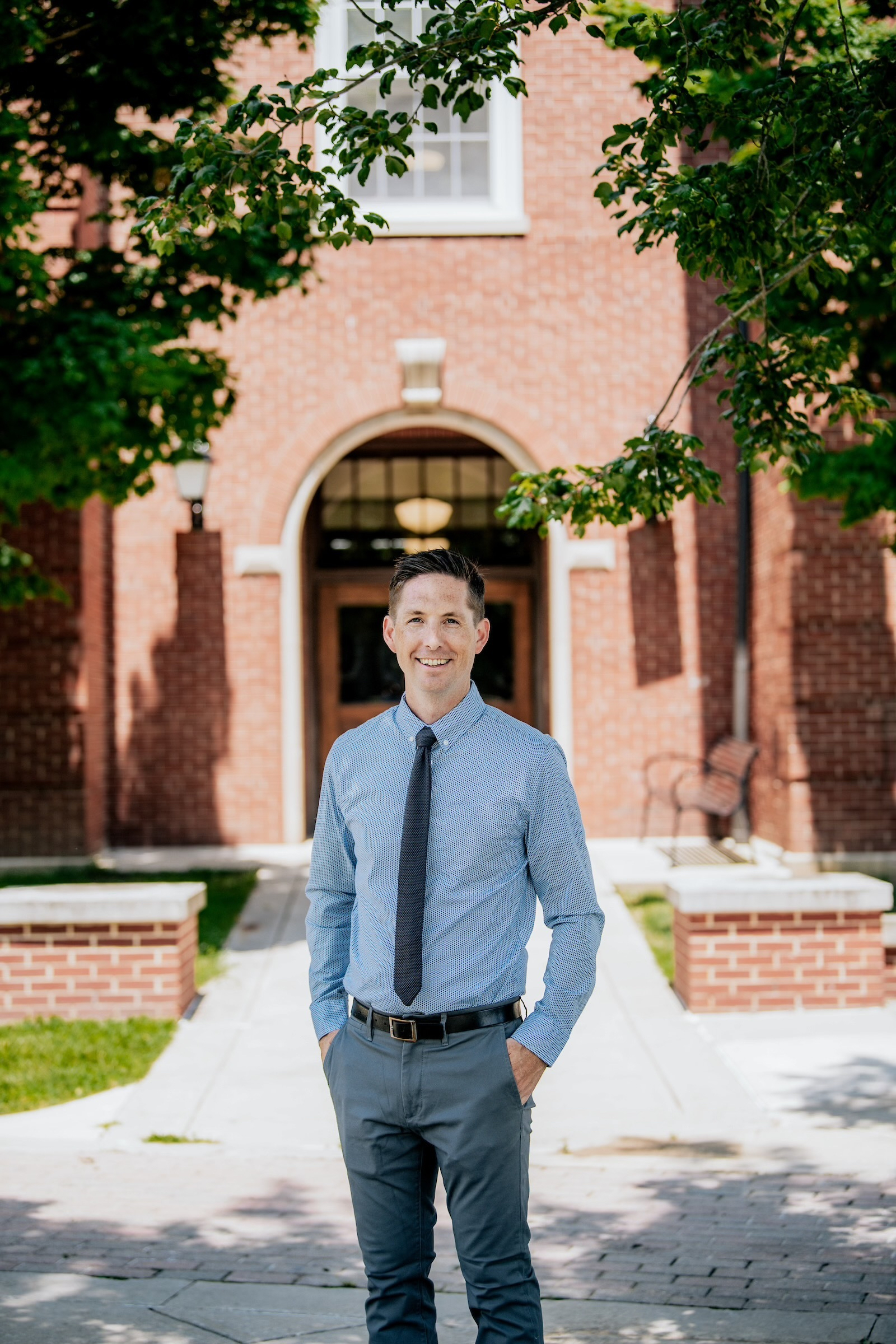 Executive Director Jeff Dunn
Jeffrey (Jeff) Dunn received his doctorate from the University of Massachusetts in 2010 and has taught at DePauw since then. He served as chair of the Philosophy Department from 2021-22 and 2019-20.
He currently serves as the secretary-treasurer of the Eastern Division of the American Philosophical Association, a position he's held since 2017. At DePauw, Dunn regularly judges for the Prindle Institute's High School Ethics Bowl and serves as a counselor at the Institute's Express C.A.M.P. He initiated the Prindle Institute's Philosophy for Children program when he offered a winter-term class on the topic in 2017 and, two years later, partnered with the Institute to invite a leading scholar to campus to discuss the topic. He also works with the American Youth Foundation to develop ethics curriculum for their summer programming.
In his research, Dunn explores connections between epistemology and ethics. His recent work draws on analogies with consequentialist ethical theories to think about cases of group inquiry.