Young Philosophers Lecture Series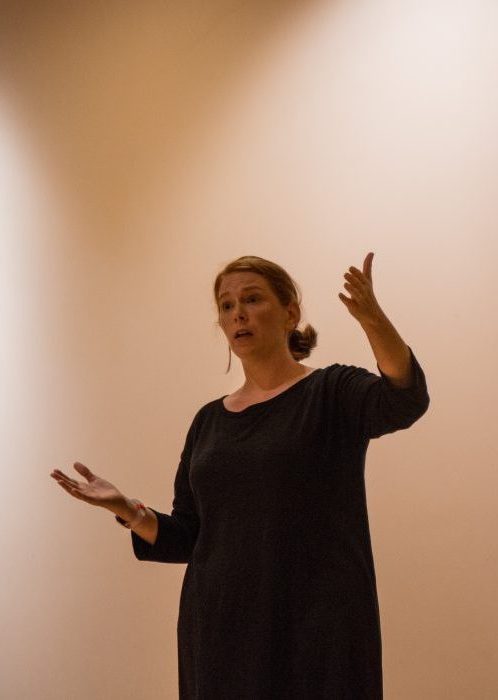 Get a taste for philosophy and ethics from four up-and-coming philosophers on November 12 at 11:30 a.m. and at 4:30 p.m. You'll hear exciting and brief talks on some of the most pressing issues in philosophy and ethics today from four talented early-career philosophers.
The lunch talk, "Why prefer victim-centered approaches to rape?" by Briana Toole, will begin promptly at 11:30 a.m. in the UB Ballroom. Toole is an Assistant Professor of Philosophy at Claremont McKenna College and the founder of the philosophy outreach program Corrupt the Youth. Her work, which examines the intersection of epistemology, feminism, and the philosophy of race, draws largely on her experience growing up as a biracial teenager in the Florida panhandle.
The evening talks–all in Watson Forum–begin promptly at 4:30 p.m. and will wrap up by 6:30 p.m. Time for brief breaks has been built into the schedule, so you are welcome to stop by for any one of the talks! We'll hear from Valérie Racine on "Can Google predict when you have the flu?" Racine is Assistant Professor of Philosophy at Western New England University. Her research and teaching includes the history, philosophy, and ethics of science and emerging technologies.
Ben Lennertz, an assistant professor of philosophy at Colgate University will explore vegetarianism in his talk, "Are Mere Vegetarians (Like Me) Irrational?" His research investigates uncertainty from a perspective at the intersection of epistemology and the philosophy of language.
Gil Hersch will also deliver his talk "Can Your Boss Make You Work Out?" Hersch is a Postdoctoral Fellow at the Virginia Tech Department of Philosophy and the Program in PPE (Philosophy, Politics, and Economics). Hersch specializes in ethical issues at the intersection of economics and policy, especially as they relate to happiness and well-being.
This is a Gold Commitment "Civic and Global Learning – Explore" event! We'll be doing check-in beginning at 11:15 a.m. and 4:00 p.m. for students who want credit for either the lunch or the evening talks.