February 21, 2019
12:30 pm - 3:30 pm
Professional Development Workshop: Thomas Wartenberg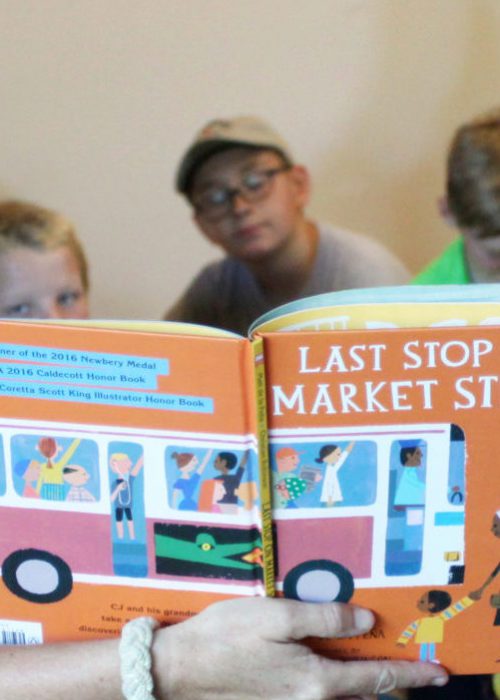 Dr. Thomas E. Wartenberg, founder of the website Teaching Children Philosophy  and author of Big Ideas for Little Kids: Teaching Philosophy through Children's Literature, will lead a free professional development workshop for Putnam County educators to develop lesson plans for K-5 classes that bring philosophy into the class. The Prindle Institute uses his children's-literature-based curriculum for our annual summer day-camp, Express C.A.M.P.
All Putnam County K-5 educators are invited to join the expert on teaching philosophy to kids. This professional development workshop will help teachers learn how to use well-known children's literature books as entry points to get their students thinking and talking about their values, morals and those of others.
The workshop will be from 12:30 to 3:30 p.m. on Thursday, February 21st hosted at Prindle Institute for Ethics (map below). It will begin with a demonstration of the popular children's book Frog and Toad which will shed light on the philosophical issues that can be found in children's literature. Then, Dr. Wartenberg will guide participants as they split into K-2 and 3-5 educator groups to develop lesson plans for other children's books. (Books to be announced soon)!
The workshop will provide participants with:
3 professional growth hours (certificates awarded at the end of the workshop)
Lesson plan in hand, ready to use in class
A free copy of Thomas E. Wartenberg's book and all of the children's literature discussed at the workshop
Snacks, of course
Contact Emily Knuth (eknuth@depauw.edu) or Saige Trottman-Huiet (strottman-huiet@depauw.edu) with any questions.
Register by February 7th, 2019.