August 31
12:30 pm - 2:00 pm
Likes, Steps, Clicks, ROI: Measuring Values & Valuing Metrics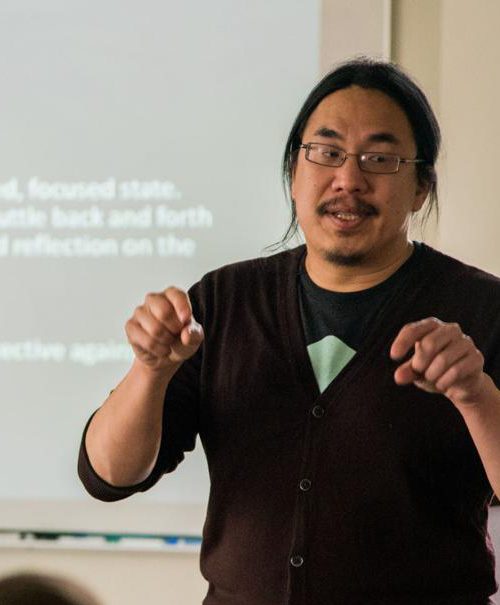 Explore the ethics of measuring performance, output and engagement in the non-profit sphere and beyond from 12:30-2:00 p.m. on August 31 at the Prindle Institute for Ethics. Associate Professor of Philosophy at University of Utah C. Thi Nguyen will kick off the event with a brief talk on value capture. His talk will be followed by a panel discussion with privacy expert and lawyer Shelley Jackson and CEO of United Way of Central Indiana Fred Payne. Livestream for this event provided by Neon One and in partnership with the Association for Practical and Professional Ethics.
About our guests
C. Thi Nguyen used to be a food writer and is now a philosophy professor at University of Utah. He writes about trust, art, games, and communities. In his work, he explores the ways that social structures and technologies shape how we think and what we value.
Shelley Jackson is a partner at Krieg DeVault LLP and leads the firm's Labor and Employment practice. Her areas of expertise include employment law, health law, and data privacy and security. Shelley previously served as in-house counsel and chief privacy officer for a multinational corporation.
Fred Payne is CEO of United Way of Central Indiana. Fred previously served as Commissioner of the Indiana Department of Workforce Development. Recognized as one of Indiana's 250 Most Influential Leaders by the Indianapolis Business Journal, Fred is considered an expert on workforce and employment topics.