Prindle Institute to host its newest writer in residence Maggie Schein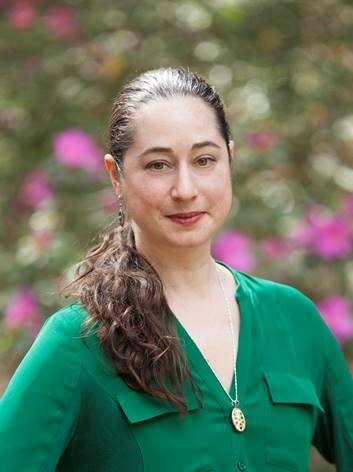 Maggie Schein to complete book on cruelty during Mellon-supported residency
Author and education consultant Maggie Schein is joining the Prindle Institute for Ethics as its newest writer in residence. Her two-year residency, which begins July 1, will be supported by a $100,000 grant from the Andrew W. Mellon Foundation. 
Schein comes to the Prindle Institute from Harvard University, where, for the past seven years, she has served as the research director for the Humanities & Liberal Arts Assessment project (HULA), which gathers data to show the impact of the humanities on workforce development, civic health and more. She will use the residency to finish writing a book and to consult with the Prindle Institute on curriculum development and assessment tools for ethics education and training.
"This residency presents a unique opportunity for Maggie, the Prindle Institute, DePauw University and the community," said Prindle Institute Director Andrew Cullison. "She gets the opportunity to focus on her book, and we get access to her knowledge of curriculum and humanities education at all levels."
Schein previously worked as an independent education consultant and has developed curriculum and humanities assessment tools. The former ballet dancer who also has published a work of fiction earned her PhD from The University of Chicago's Committee on Social Thought. Her book, tentatively titled "Beyond Bad: Cruel," seeks to better understand humanity by examining one of its most inhumane aspects, cruelty. 
"From playground bullying and political rhetoric to human trafficking and torture, we seem to find that cruelty is a growing part of our lives, and yet we find it virtually impossible to talk about," Schein said. "I'm delighted to have access to the resources of the Prindle Institute and DePauw University to complete what I hope will be a tool for supporting constructive conversations about cruelty and how we should address it."