March 1, 2020 - March 10, 2020
All Prindle Institute public events cancelled in March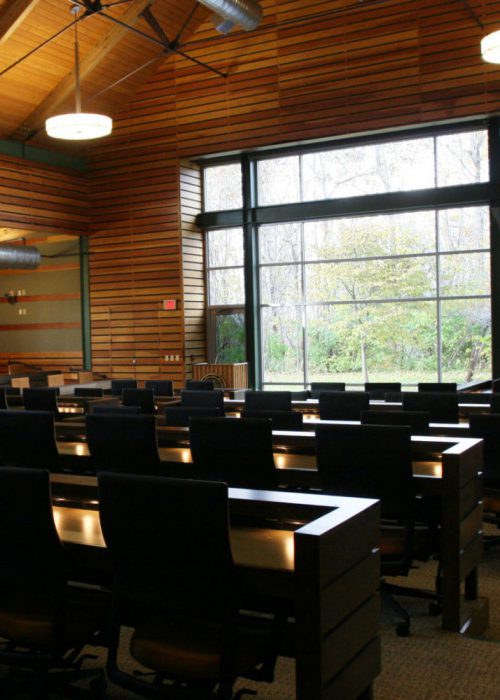 A message regarding upcoming public Prindle Institute events:
While there have (as yet) been no reported cases of the COVID-19 virus in Putnam County, out of an abundance of caution, DePauw University has cancelled all guest speaker events beginning Sunday, March 8 through at least Spring Break because of concerns about the COVID-19 virus. This means all upcoming Prindle Institute events, including our Tuesday, March 10 documentary screening, all March visits to our Anne Frank House exhibit and our March 15-16 Ethics and Leadership Summit are cancelled. Here are the parts of the official message from DePauw University concerning the cancellations that affect our events:
We remind everyone that:

-Healthy college students are among those least at risk for serious illness from COVID-19; officials have confirmed that, as with the flu, those who are elderly and/or have an underlying condition are most at risk.
-No one can guarantee there won't be a case of COVID-19 in any community.

Events and Travel:

Our top priority is the safety of our students, staff and faculty; in that regard, we have made several decisions regarding travel and events, including the following:-
-The cancellation of all events with guest lecturers or visitors beginning March 8, 2020 at least through Spring Break, including Monday night's Ubben lecture with Brad Stevens and the Green Guest Artist concert on March 13, as precautionary measures due to the high number of people who plan to attend from out-of-town locations.
-The suspension of all university-funded international travel (and have already returned students who were studying abroad in Italy earlier this semester) through Spring Break, and potentially beyond, and cancelling planned visits from all international areas. We are also discouraging all university-funded domestic travel.
We are heartbroken that our opportunities to meet, engage, and work with our audiences this March have been compromised because of the current circumstances. When this situation resolves, we hope to be able to continue the meaningful connections we have begun to make with all of you. Please take care.
If you have any questions for us, please do not hesitate to reach out to our Operations Manager Linda Clute (lclute@depauw.edu).