November 13, 2018
4:30 pm - 6:00 pm
Young Philosophers Lecture Series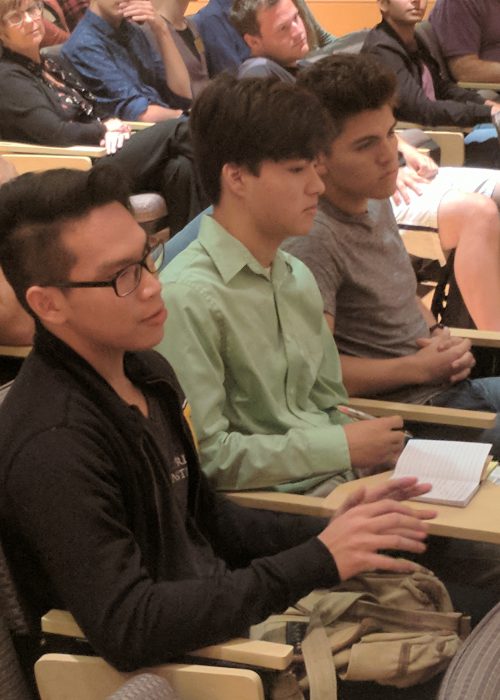 Join us for four short TED Talk-style presentations from four talented early-career philosophers. The Young Philosophers Lecture Series is designed to give listeners a quick taste of some of the most pressing issues in philosophy today.
You'll gain fascinating insights from Alberto G. Urquidez, Visiting Assistant Professor of Philosophy at Gustavus Adolphus College who will provide an analysis of "intrinsically" racist beliefs. We'll also hear about moral decisions and mindfulness from Asia Ferrin, Assistant Professor of Philosophy at American University. Alida Liberman, Assistant Professor of Philosophy at Southern Methodist University will discuss the relationship between epistemic injustice and police shootings. Camil Golub, Assistant Professor of Philosophy at Rutgers University-Newark asks, "How can we retrospectively prefer our actual imperfect lives, when comparing them to better lives we could have had?"
All four talks begin promptly at 4:30 and will wrap up by 6:00 in Watson Forum.
This is a Gold Commitment "Civic and Global Learning – Explore" event! We'll be doing check-in beginning at 4:00 p.m. for students who want credit.