March 15, 2020 - March 16, 2020
2020 Ethics and Leadership Summit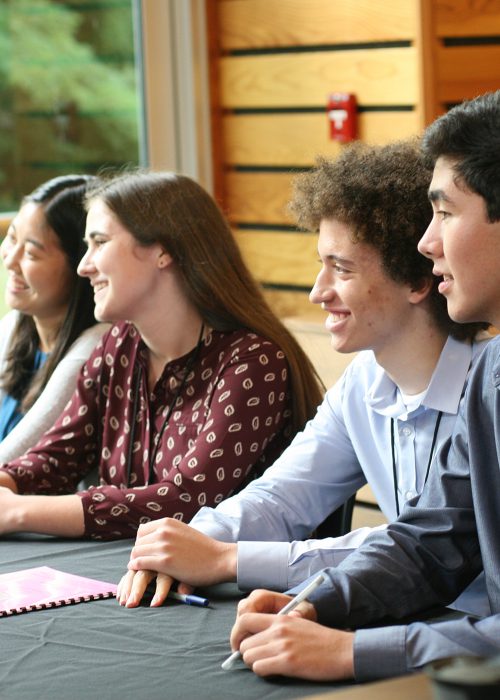 Interested in exploring the connections between ethics and leadership? Put March 15-16, 2020 on your calendar for the Prindle Institute for Ethics' 2020 Ethics and Leadership Summit. Get a taste of life at DePauw University and engage in discussions about ethics. We will provide a participant and one guardian with free lodging and a travel reimbursement. All meals on campus will be provided for free.
You're eligible to apply to this summit if you have:
Applied to attend DePauw University. (Students need not commit to attending DePauw to attend the summit.) You may apply either through DePauw's application page, or apply to DePauw via the Common App. There is no fee to apply to DePauw University, either through DePauw's application or the Common App.
Interacted with the Prindle Institute a substantive way, including attending one of these events:

Indiana High School Ethics Bowl
National High School Ethics Bowl Invitational
The WNET Leadership Summit (New York City)
National High School Model UN (New York City)
American Youth Foundation National Leadership Conference
An ethics workshop at your high school

Fill out the 2020 Ethics and Leadership Summit application form below, which includes prompts to write two brief essays.
We want to prove to you that DePauw is the best place to incorporate ethics into your college career. So before you apply to attend this summit, you must apply to DePauw University by or before December 1, 2019. Then, fill out the summit application form below by December 1, 2019 to be considered for acceptance to this event. You will be notified of your acceptance to this event no later than February 1, 2019.
2020 Ethics and Leadership Summit Application