Prindle Institute Welcomes New Director Jeffrey Dunn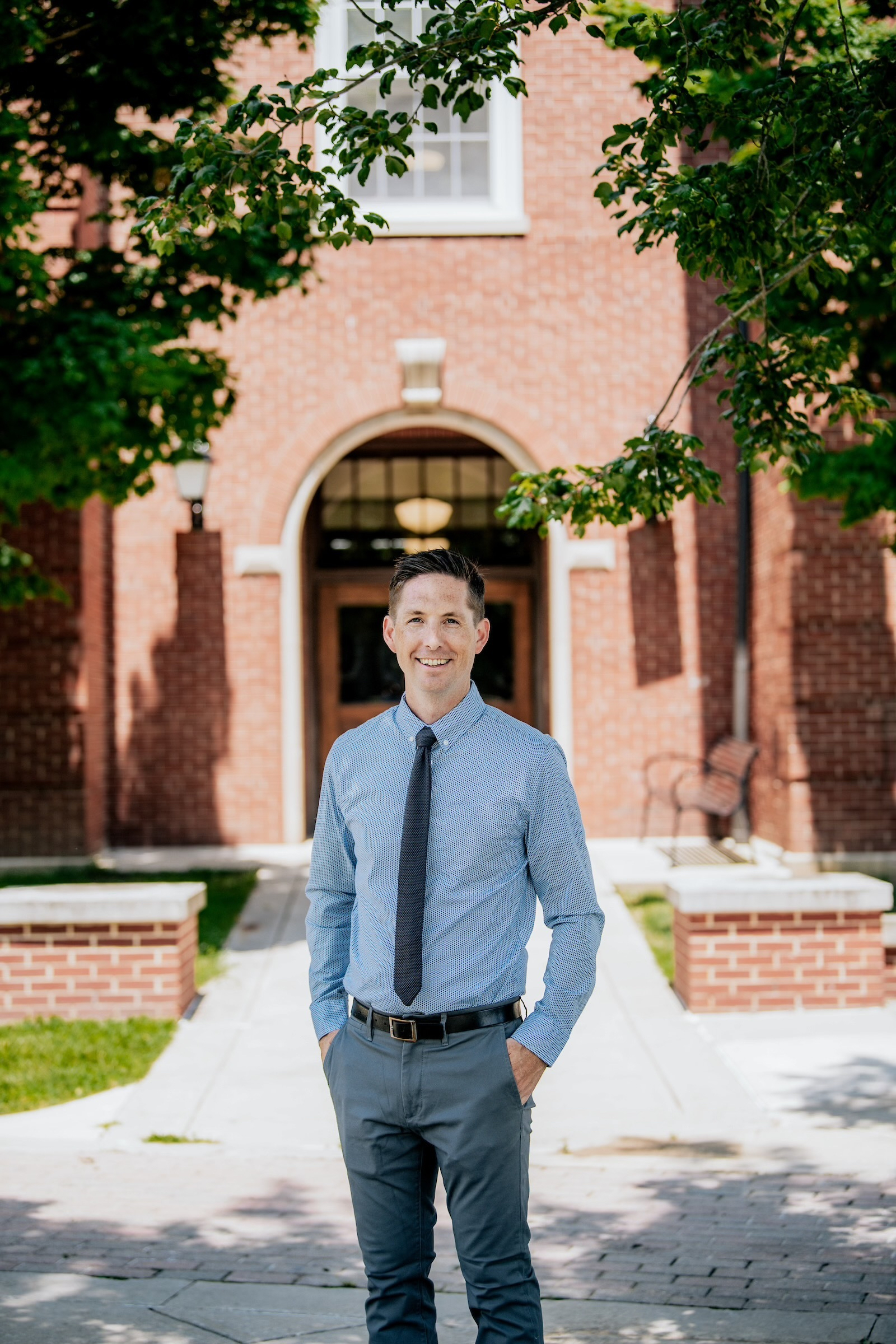 The Janet Prindle Institute for Ethics at DePauw University is delighted to welcome Associate Professor of Philosophy Jeffrey Dunn as its new Phyllis W. Nicholas executive director. Jeff has taught philosophy at DePauw since 2010 and has acted as department chair for the philosophy department since 2019.
Jeff is already well versed in the Prindle Institute's ethics education programs, having worked as a judge for the Indiana High School Ethics Bowl and Summer High School Ethics Bowl invitationals and assisting as a counselor for Express C.A.M.P.
Let's get to know the new director with a few questions:
What excites you most about becoming director of the Prindle Institute?


Ethical issues are so important for people to reflect on, and to think carefully about. The pandemic provides a great example of this. The scientific questions, though complex, were answered relatively quickly. It was – and remains to be – the ethical questions that have proven difficult. For instance: what should we demand of others? How should we weigh individual choices against the collective good? I'm really excited about helping to encourage careful thinking and reflection about such ethical questions at such a unique place. It is really rare to have a strong ethics institute at a small, undergraduate-only, liberal arts college.
Which podcasts are you currently listening to?


Radiolab

and

More Perfect.
Best dad joke.


What rhymes with orange? No it doesn't. (

Note: I learned of this gem from Prindle Institute graduate fellow Marko Mavrovic.)
Who inspired you to pursue philosophy and ethics?


For me I think it has been a lot of little nudges rather than one big inspiration. But if we're talking about the first nudge, that probably goes to my mom. She introduced me to the nonfiction work of C.S. Lewis, which is where I think I first caught the philosophy bug.
Favorite 90's jam?
Dr. Dre, California Love