Conservation and the Weight of History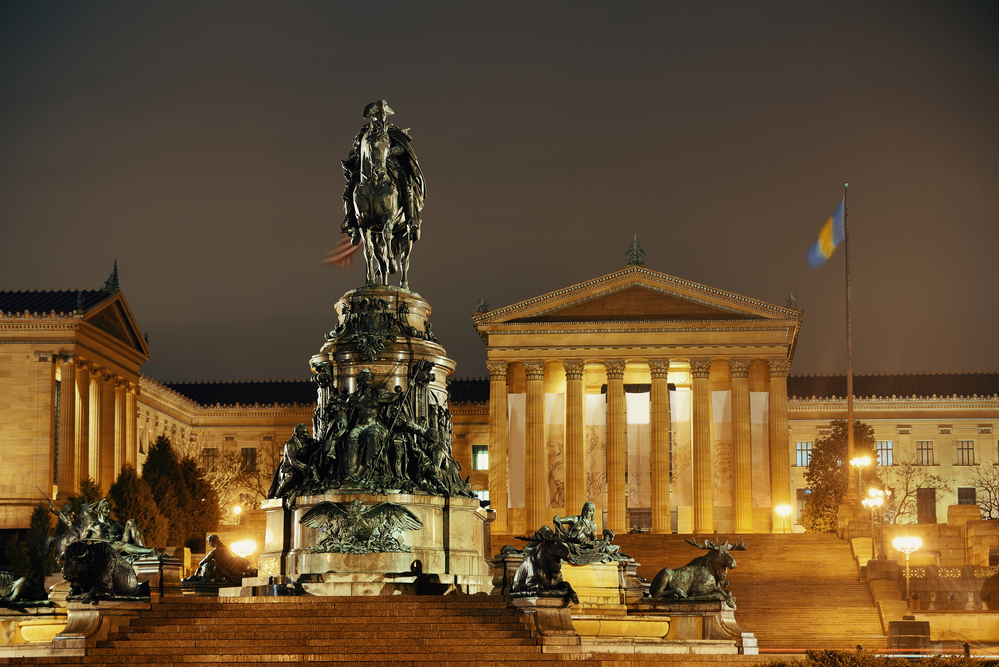 This article has a set of discussion questions tailored for classroom use. Click here to download them. To see a full list of articles with discussion questions and other resources, visit our "Educational Resources" page.
---
In September of 2020, the National Trust, an organization that preserves more than two hundred historical sites scattered across the U.K., published a lengthy report on the material legacy of British colonialism. The report specifically identifies ninety-three sites under its purview that were built, occupied, or otherwise connected to the slave owners, bureaucrats, merchants, and politicians who drove the Atlantic slave trade. The vestiges of imperialism, the report implies, can be found not just in bombastic public monuments, but in the quaint country estates and manicured parkland. Blood money taints everything from private art collections (which contain curiosities pillaged from India and Africa) to luxury furniture (often made from tropical hardwoods like mahogany, which were invariably harvested by slaves).
Hilary McGrady, the director of the Trust, notes in a blog post accompanying the report that
history can also be challenging and contentious. It is surely a sign of confidence, integrity and pride that while we can celebrate and enjoy history we can also explore and acknowledge all aspects of it. The National Trust is at its best when we capture this complexity – when we present facts and material evidence in ways that inspire curiosity, inquiry, learning and sharing.
History has certainly proved to be contentious; Charles Moore, the former editor of the Daily Telegraph, accuses the Trust of bowing to Black Lives Matter, which he refers to as a "semi-racist political movement with extraordinary doctrines who love, among other things, knocking down statues," and laments "that our greatest conservation body should be, as it were, taking the knee to them."
Others believe that the Trust isn't going far enough. Their new programming acknowledges the impact of imperialism, but it isn't clear whether or not they'll take the next step of repatriating artifacts. In an article on the Trust for The New Yorker, Sam Knight interviews British historian William Dalrymple, who explains,
If you were to gather a group of National Trust supporters in a room and say to them, 'We have some examples here of looted Jewish art treasures taken by the Nazis that have ended up in our properties. Should we hold on to them? Or should we give them back to their owners, who now live in L.A.?' There would be a hundred-per-cent vote, of course. Most British people simply are not aware, or haven't processed. . . that this is the same thing. That this is another conquered nation, whose art treasures now sit in British museums and in British country houses.
Most visitors to Trust sites find these historical parallels difficult to process, because, as Knight argues, the National Trust fulfills "at least two large and subtly conflicting roles, as a custodian of collective memory and as a purveyor of weekend leisure. The Trust aims for total inclusion. Its slogan is 'For everyone, for ever' . . . The Trust hates to disappoint people. It hates, like any great British institution, to cause offense." But is the point of historical sites to provide comforting narratives that bolster patriotism, or to display the stark and often ugly realities of history, offensive as they may be? Many of us understand history as inert, a tranquil landscape that we gaze at appreciatively from a safe difference, but we come to that landscape with baggage in hand. All conservational bodies, not just the Trust, have to reckon with what the public wants from history, how they want it to act upon them (or, in some cases, not act upon them.)
Novelist Zadie Smith explored the weight of history in an essay for The London Review of Books. Smith argues that "Public art claiming to represent our collective memory is just as often a work of historical erasure and political manipulation. It is just as often the violent inscription of myth over truth, a form of 'over-writing'—one story overlaid and thus obscuring another—modeled in three dimensions." She's speaking about monuments here, which are typically built with a particular narrative of the past in mind, but the way we maintain and present historical sites is another form of storytelling.
Smith, who has lived on both sides of the Atlantic, acknowledges the rampant erasure of slavery in the United States, but in the U.K., she sees not
erasure but of something closer to perfect oblivion. It is no exaggeration to say that the only thing I ever learned about slavery during my British education was that 'we' ended it . . . The schools were silent; the streets deceptive. The streets were full of monuments to the glorious, imperial, wealthy past, and no explanation whatsoever of the roots and sources of that empire-building wealth.
Smith's experience casts doubt on the ability of the Trust, or any single organization, to act as a definitive "custodian of collective memory" when so much of our history goes unacknowledged. Even the idea of total inclusion, which makes up half of the Trust's slogan, feels like an attempt to smooth over division and inequalities. Smith sees a potential remedy to historical amnesia in artists like Kara Walker, whose work depicts the grotesque absurdities of slavery. Walker famously interrogated the serene public monuments of imperialism with her piece A Subtly, an enormous sculpture of a black woman made from white sugar (a commodity that drove much of the slave trade and helped beautify those ninety-three homes identified by the Trust).
One Walker drawing, enigmatically titled "What I want history to do to me," elicits a polyphonous response from Smith. She reflects,
What might I want history to do to me? . . . I might ask it to urgently remind me why I'm moving forward, away from history. Or speak to me always of our intimate relation, of the ties that bind—and indelibly link—my history and me. I could want history to tell me that my future is tied to my past, whether I want it to be or not. . . . I might want history to show me that slaves and masters are bound at the hip. That they internalize each other. That we hate what we most desire. That we desire what we most hate. That we create oppositions—black white male female fat thin beautiful ugly virgin whore—in order to provide definition to ourselves by contrast. I might want history to convince me that although some identities are chosen, many others are forced. Or that no identities are chosen. Or that all identities are chosen . . . All of these things. None of them. All of them in an unholy mix of the true and the false.
When we approach the past, we come with many contradictory and often submerged desires, as Smith makes clear. British historical sites will continue to draw in tourists who want to snap photos of sprawling gardens and elegant drawing rooms. We can only hope that the National Trust's admirable recognition of colonialism will start a new conversation about the many uses and misuses of history.