The Heartless Matter of Organ Transplantation and COVID Vaccination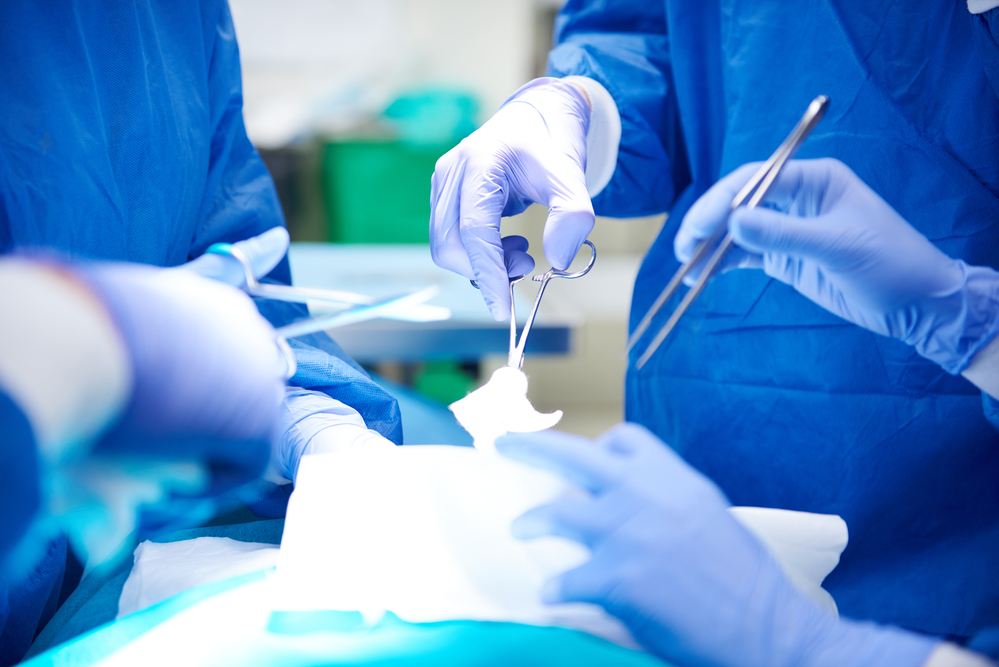 Boston's Brigham and Women's Hospital has removed one of its patients from its transplant list because he refuses to get the COVID-19 vaccination. 31-year-old DJ Ferguson, who suffers from a hereditary heart issue that causes his lungs to fill with blood and fluid, had previously been prioritized for a life-saving heart transplant. However, according to his family, he has been removed from the transplant list due to his vaccine hesitancy. DJ's father, David Ferguson, said, "[i]t's kind of against his basic principles; he doesn't believe in it. It's a policy they are enforcing and so because he won't get the shot, they took him off the list [for] a heart transplant." DJ's family are currently considering moving him to another facility but are unsure whether he would survive the trip.
The fair distribution of scarce resources has been an issue throughout the pandemic. For example, in its early days, there was considerable discussion about distributing life-saving ventilators when the number of people needing them outstripped hospital reserves. States such as Alabama, Kansas, and Tennessee all produced guidance recommending, suggesting, or explicitly stating that a patient's disability status could be considered a reason to withhold — or even withdraw — ventilation. In other words, they deprioritized the disabled in favor of the non-disabled. This problem has, to a degree, eased with the development of effective vaccines and the production of more ventilators.
However, unlike ventilators, we cannot simply manufacture more bodily organs, such as hearts (at least, not yet). The supply of hearts is dictated by how many people donate them. Unlike other donatable organs, like kidneys or livers, donating a heart isn't something one can do as a kind act during their lifetime. If you're donating your heart, you're already dead. As such, hearts are incredibly precious resources. They possess value born from the life that the donor no longer lives and the organ's potential for its recipient – heart transplantation both takes and awards life.
Because someone must die for a transplantable heart to be made available, there is rightfully an ethical imperative to ensure that the 'right' person receives the organ. Giving such a vital and scarce resource to someone who would treat it improperly squanders its potential and disrespects the person who donated the organ. Turk, from the sitcom "Scrubs," summarizes this well when he refuses to perform surgery on another character's longtime patient when he finds out that the person has continued to drink, saying:
Dr. Cox, I know it's really hard on you medical guys, because you spend most of your time with your patients and you get emotionally attached. But as a surgeon, the person I'm closest to is the guy who's giving us the liver, because it's a gift, and I think it's important that it goes to the person that's proven they're up to the responsibility.
While the phrase 'responsibility' clouds the water here somewhat, the general message remains the same: some people are more deserving of organs than others. While we may wish to save everyone, this isn't possible given the global shortage of organs. Roughly 17 people die each day because of a lack of organs in the U.S. alone. So for each person who receives an organ, there are numerous others deemed less worthy who must miss out.
In "Scrubs," it comes down to a matter of responsibility and the ability of potential recipients to demonstrate they will treat the organ with the regard it demands. In a sense, they have to earn that organ. In DJ Ferguson's case, the point of contention is slightly different. As Arthur Caplan, Head of Medical Ethics at NYU Grossman School of Medicine, states, "Organs are scarce, we are not going to distribute them to someone who has a poor chance of living when others who are vaccinated have a better chance post-surgery of surviving." So, the concern here isn't whether Ferguson's shown he is responsible enough (although you could make a case that his actions demonstrate he isn't). Instead, it is simply a matter of maximizing outcomes and minimizing risks. Being vaccinated against COVID-19 means you're less likely to die from the disease, and a reduction in this risk improves the chances of getting the best 'value-for-money'.
Pinning so much on the vaccination status of a potential organ receipt might strike some as odd. After all, there are countless ways to act that might jeopardize an organ's recipient but which would seem unreasonable to use as exclusion criteria (denying a transplant to someone who enjoys extreme sports, for example). However, it is essential to remember that individuals are at substantial risk from infections post-transplantation as their immune systems are compromised. This is because the body's immune system sees donated organs as a foreign entity that must be destroyed, causing organ rejection. To help prevent this, organ recipients take drugs to suppress their immune systems. While allowing successful organ implantation, it means that the recipient is at greater risk from infections. Even something as innocuous as a cold can be fatal, and the same goes for COVID-19. With this increased risk comes an accompanying increase in the threat posed to the positive outcome of transplantation. Therefore, a vaccinated person is a much less risky investment than a non-vaccinated person. Given our interest in maximizing the benefits someone will receive from a donated organ, it seems reasonable (even prudent) to make vaccination a requirement for anyone to receive an organ.
David Ferguson has said his son "is fighting pretty damn courageously, and he has integrity and principles he really believes in, and that makes me respect him all the more… It's his body. It's his choice." David may be right. His son may indeed be acting bravely by exercising his right to bodily autonomy in a dire situation, which might make him deserving of respect. But this does little to change the fact that, when deciding who should receive a heart transplant, DJ is a risky investment. If we're concerned with making sure that the consequences of a transplant are as positive as possible — "positive" meaning conferring the most amount of life — a person's choice to be unvaccinated must be taken into consideration.