Brian Flores, Equal Opportunity, and Affirmative Action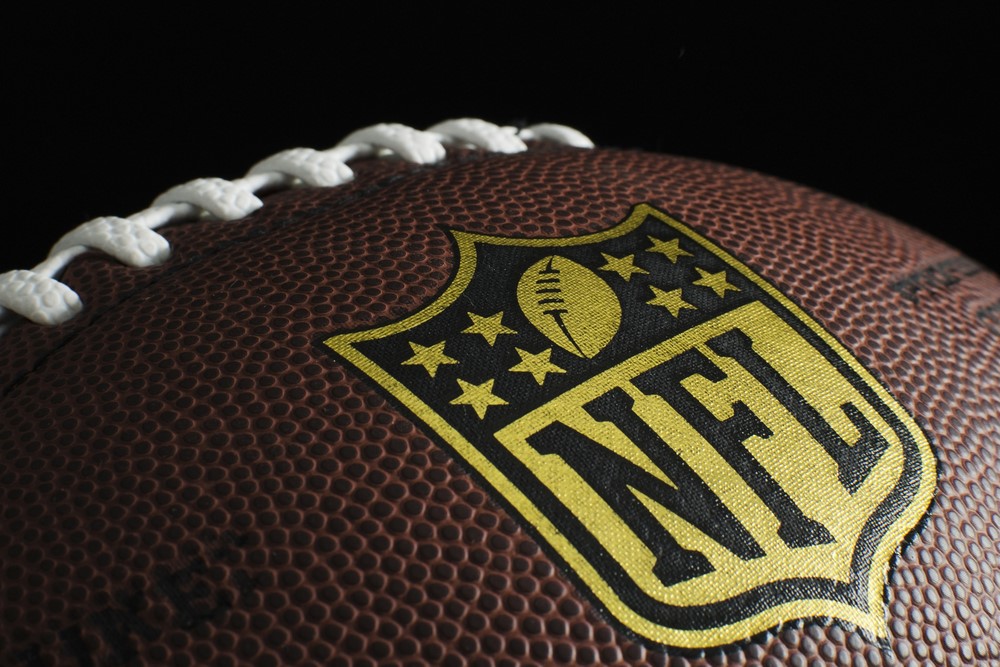 This article has a set of discussion questions tailored for classroom use. Click here to download them. To see a full list of articles with discussion questions and other resources, visit our "Educational Resources" page.
---
We need to talk about Brian Flores's lawsuit – the ex-Miami Dolphins head coach alleging racial discrimination and, once again, highlighting the lack of diversity in owners' boxes and front offices around the league. But this isn't a story about the NFL. It isn't even about sports. Instead, this is a story about affirmative action; it's a story about the relationship between equality of opportunity and equality of outcome, between fairness and equity.
The NFL has a problem (okay, the NFL has a few problems). One of the most obvious ways to see this is in representation. African Americans make up 70% of the NFL's player base, but there is only one Black head coach working in the league today. (And there are even fewer Black owners.) While any result that fails to produce absolute statistical proportionality need not suggest nefarious intent, the degree to which these figures diverge warrants at least a raised eyebrow. It's difficult to explain why so few Black players make the transition from the field to the front office. You'd think that at least some of the skills that made for a stand-out player might also translate to their proficiency with X's and O's. More generally, you'd expect that the same interest and commitment that leads so many African Americans to play the game at a professional level would produce a corresponding number of others deeply invested in coaching or managing.
Enter: the Rooney Rule. In an attempt to shake up this monochrome landscape, league officials implemented a policy requiring teams to interview at least one (now two) minority candidates for any head coaching vacancy (now coordinator positions as well). The hope was that by guaranteeing that a more diverse pool of finalists gets the opportunity to make their pitch, diversity in the coaching ranks would soon follow. It was assumed that all these candidates needed was to be given the chance to change hearts and minds in person. At long last, progress might finally be made in erasing the vast differences in the way white and non-white coaches have historically been evaluated.
The details of Flores' lawsuit confirm that no such revolution has come to pass. Owners and general managers treat the Rooney Rule as a mere formality – another hoop that must be jumped, another box that must be ticked. The organizations identified in Flores's suit scheduled a sit-down as formally required, but apparently couldn't bring themselves to take him or the interview seriously. The results of their deliberations had been decided long before Flores walked into the room. These executives were playacting, but couldn't even be bothered to try to disguise it. That said, Flores's allegations aren't about a failure of etiquette or good manners, they concern a league that still refuses to acknowledge even the appearance of racial bias, let alone the existence of an actual, pervasive problem. It seems the Rooney Rule may have been doomed from the start; as it turns out, the problem runs much deeper than simply putting a face with a name.
So who – if anyone – might be to blame for the NFL's present predicament?
A not insignificant number of folks will answer: no one. Brian Flores isn't owed a head coaching gig. These organizations are free to hire whomever they so choose. Head coaches represent a significant investment of time and resources, and it would be absurd for anyone to dictate to NFL teams who is and is not the most qualified person for the job. Jim Trotter, for example, recently recounted his interchange with an owner who suggested that anybody griping about the lack of representation in the NFL "should go buy their own team and hire who they want to hire."
Others, meanwhile, will be inclined to point to race-conscious policies (like the Rooney Rule) as the guilty party. To these voices, it seems completely wrong-headed to pick some number out of thin air and then complain when we fail to reach that arbitrary diversity benchmark. Looking at race is precisely what got us into this mess, so surely it's absolute folly to think that intentionally putting our thumb on the scale could get us out of it.
What's worse, mandating that teams do their due diligence – and, more specifically, demanding that due diligence take the particular form of race-conscious interviewing practices – reduces people of color to tokens. It's no wonder Flores reports feeling embarrassed – these folks will say – the Rooney Rule set him up, time and time again, to be treated as nothing more than a courtesy invite. Flores was required to go on performing while everyone else in the room was in on the joke. And we should expect none of that behavior to change, they'll say, if we continue to force hiring committees to go through the motions when they've already made up their minds.
This, critics will tell you, is precisely the trouble with initiatives so enamored with equality of outcome – or equity – where an attempt is made to jerry-rig some result built to suit our preferred optics (say, having management roles more accurately reflect teams' composition). We shouldn't focus all our attention on meticulously shaping some preferred result; we can't elevate some and demote others all according to irrelevant and impersonal considerations based in appearances. Any such effort refuses to appreciate the role of individual choice – of freedom, responsibility, and merit. (Owners don't want to be told how they have to go about picking a winner, they know exactly what winners look like.) As long as we can maintain the right conditions – a level playing field of equal opportunity where everyone receives a fair shake – then we have no cause to wring our hands over the (mis)perception of unequal outcomes. There's no need to invoke the dreaded language of "quotas," there's no cause for infringing on the people in charge's freedom to choose. You simply call the game, deal the cards, and let the chips fall where they may.
Brian Flores's lawsuit, however, insists that the deck is stacked against him and others like him. Indeed, Flores's claim is that equality of opportunity does not exist. He's alleging that he's been passed over in the coaching carousel specifically because he is Black. Flores supports these claims with his personal experience of sham interviews and by pointing to a double standard evidenced by the accelerated rise of white coaches in comparison to their more accomplished Black counterparts. In essence, Flores argues these experiences and findings (as well as the individual accounts of some 40 other Black coaches, coordinators, and managers) all indicate racial discrimination is an all-too-real force in the NFL. Without an intentional and forceful intervention, business as usual will continue.
Given this fresh round of accusations, the NFL can't continue to take a hands-off approach to the problem of representation; it clearly isn't going to work itself out. Even the meager measures the league put in place to support equal opportunity are not being followed. The Rooney Rule has no teeth and seems to have resulted in no tangible gains. In the end, the policy relies on honorable intentions, personal commitments, and good-faith efforts. As Stephen Holder of The Athletic writes,
We just have to come to terms with an undeniable and inconvenient truth: You can encourage and even incentivize people to do the right thing. But what you cannot do is make them want to do the right thing.
The only way things change is if the people in power take the policy seriously, and it's not clear that the appropriate carrots or sticks exist for encouraging teams to comply with the letter of the law – let alone embrace its spirit. Achieving the desired result demands an alternative approach. At some point outcomes have to matter.
So, where does that leave us? What have we learned? Where do we go from here? It's difficult to know how to go about balancing two competing convictions: 1) focusing solely on equality of outcomes disrespects individuality 2) relying solely on equality of opportunity assumes an unbiased system. Or, perhaps more pointedly: 1) it's wrong to reduce people solely to their various group identities, but 2) it's also wrong to fail to appreciate the way people, organizations, institutions reduce people solely to their various group identities.
There is no obvious way to bridge the chasm between these two commitments. But maybe we could start by acknowledging that it isn't hopelessly reductive to think that it might be best if, for instance, the next Supreme Court Justice wasn't another white man; to think that no single group identity is so inherently qualified as to explain an absolute stranglehold on the positions of power and privilege; to think that for only the eighth time in 230+ years it might be best to break with tradition. Because, if the Rooney Rule has taught us anything, it's that if you don't ever actually commit to change, it doesn't ever actually happen.