What 'The Rings of Power' Criticism Really Shows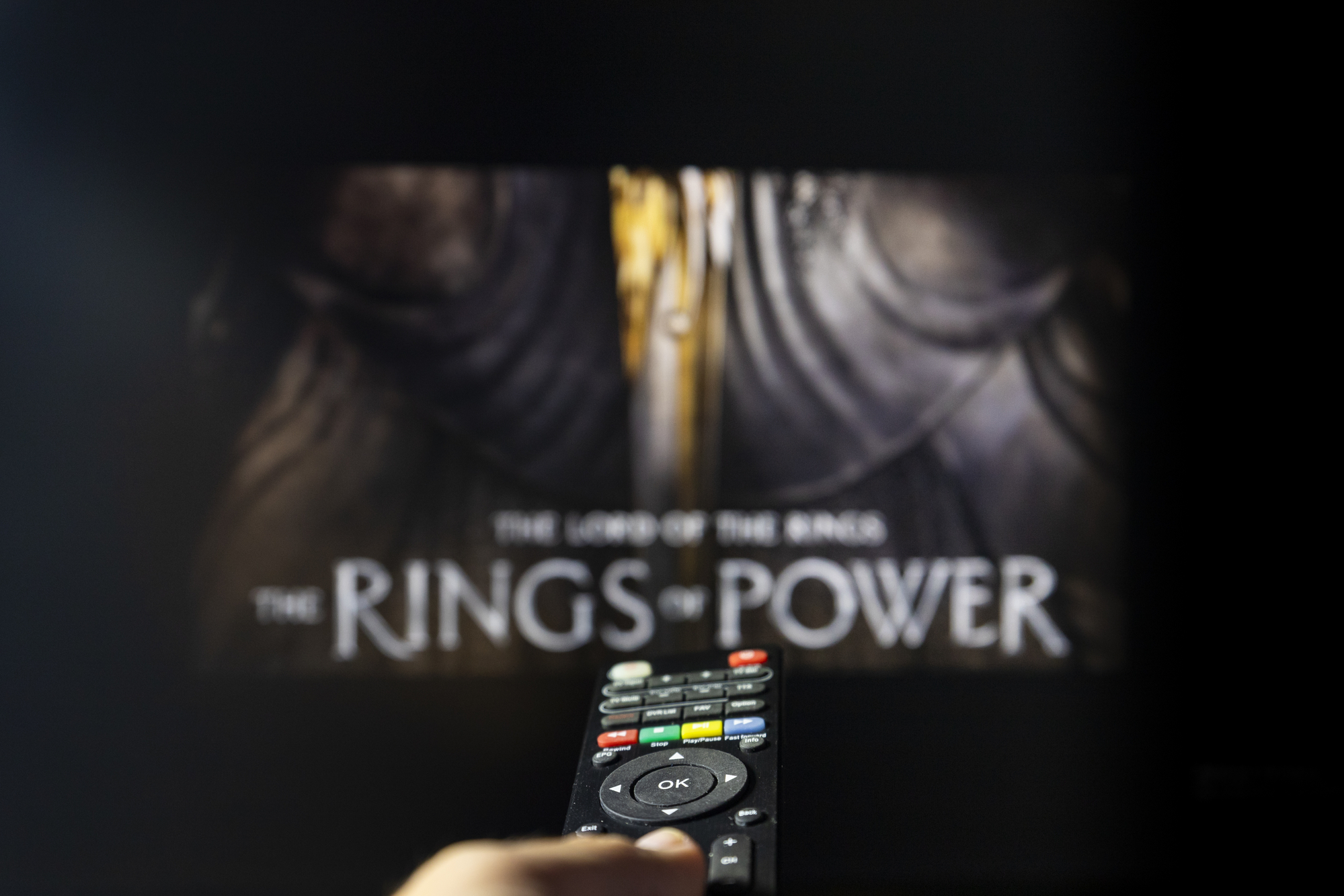 This article has a set of discussion questions tailored for classroom use. Click here to download them. To see a full list of articles with discussion questions and other resources, visit our "Educational Resources" page.
---
The Rings of Power, a prequel to Tolkien's The Lord of the Rings, has come in for a barrage of criticism. Much of this is not simply about, say, the content of the series taken in isolation, but how it relates to Tolkien and – more nebulously – how it relates to current social issues.
Concerning Tolkien, Alexander Larman, writing in The Spectator, called this series "artistic necrophilia." He seems to worry it's expensive and lacks star power, while also suggesting that Tolkien's Silmarillion, which this is based on, is not coherent enough. His worry, which he expresses more clearly elsewhere, is that Tolkien's work is being diluted and we should avoid that.
Perhaps there is something to this, we might worry that too much Tolkien is a bit like producing new versions of Monet by using some AI tool; at some point, this wouldn't have much to do with Monet's vision and would lack something that his originals possess.
Though I disagree we have reached this point, I can see his concerns.
Ben Reinhard, writing in Crisis, thinks that, in the hands of these writers, "Tolkien's moral and imaginative universe is simply gutted." His concern is that the plot lines and characters are new – perhaps, supposedly, based on Tolkien, but failing to capture the true meaning of Tolkien. It is, he thinks, stripped of the values Tolkien cared about.
This evidence for this, though, is mixed at best. He has a problem with Nori, the Harfoot (a proto-Hobbit), transgressing boundaries and showing a disdain for her staid and conservative society. (Well, he might want to meet some of the Hobbits in Tolkien's trilogy.) And is Galadriel just some modern Girl Boss for those whose political engagement goes about as far as having a Ruth Bader Ginsberg bobblehead? Maybe. But we can't judge that off of a few episodes. He complains that she isn't the serene vision she is in the Lord of the Rings, but it shouldn't surprise us that a character has to age into such grace (the show is, after all, set five thousand years earlier).
Perhaps the most contentious criticism concerns race and other social justice issues – and how these should relate to Tolkien's original work.
Brandon Morse, in a couple of pieces, alleges that this show is just another example of something being "ripped out from the past in order to be revamped and remade for modern times, and this always includes an injection of woke culture and social justice values." He wrote this based on the trailer, which appears to be "woke" simply because it features a female warrior and people of color.
Morse's claim that when diversity is the focus, the storyline suffers amounts to sheer speculation – three episodes in and there is certainly a story developing. And I have no idea how anyone could determine how good the story might be from a few minutes of trailer.
But these complaints haven't been taking place just in the pages of magazines on the right of the political spectrum. Plenty of mainstream ink has been spilled about the relationship between this show and social justice issues – some of it more worthy of discussion than Morse's screed. At CNN, John Blake has documented the culture wars breaking out over the show, surveying many of the opinions I discuss here. But even his framing of the debate is more contentious than it need be: "Does casting non-White actors enhance the new series, or is it a betrayal of Tolkien's original vision?"
Why does enhancement need to be the issue: why can't we just cast non-White actors and expect them to be no more or less enhancing than White actors?
Here are some other ways of putting the question. Ismael Cruz Cordóva plays an elf in the new adaptation. He said he wanted to be an elf, but people told him "elves don't look like you." But is there any reason why elves shouldn't look like him? They should be tall, they should be elegant and enchanting, but why would they need to be white? Even if they are white in the books, does that whiteness play any particularly important role?
Some think so. Louis Markos thinks we lose our ability to suspend disbelief when we see a non-white elf. It somehow jolts us out of the story. But I'm not sure why this should be true, beyond a personal view that this is what elves should look like.
We all face issues about what characters should look like – we read a book and have an image in our mind, then we see the character on screen and they look very different. For many of us, most of the time, we can easily adapt.
(More pointedly, Mark Burrows, also cited in the CNN article, is confused by people who can accept walking tree-people but who think "darker skinned dwarves are a bit far-fetched.") It seems to me that if we don't think whiteness is essential to elves being elves, then we shouldn't have any problem with non-white actors playing elves. Add to this that representation is important – a kid who looks Cordóva, too, can dream of being an elf – and the argument doesn't get us far.
And if we do think elves are essentially white, we might face bigger issues: is Tolkien, in presenting elves as superior, a racist? There is certainly an argument to be made here, but we would like to hope not, and we would like to hope that even if this were the case, his art needn't be bound to those attitudes.
Part of my concern here is with knee-jerk responses to a show that's just getting started. As Adam Serwer of The Atlantic notes we're beginning to see "reflexive conservative criticism of any art that includes even weakly perceptible progressive elements." And our own A.G. Holdier has demonstrated how this conservative nostalgia – for a whiter media – can lead to moral risks.
Reinhard admits that his more "paranoid and conspiratorial" tendencies – which he does his best to keep down – show him "Luciferian images and undercurrents." I wonder whether, if he could keep those thoughts at bay, he, and other critics, might try to watch the show in a slightly more generous mood. When all you have is a hammer, everything might look like a nail – which is why those who go into this show expecting to see wokeness everywhere might not have all that much fun. Better to suspend both belief and your commitment to the culture wars, you might enjoy watching it a bit more.