What Is Unwoke Capitalism?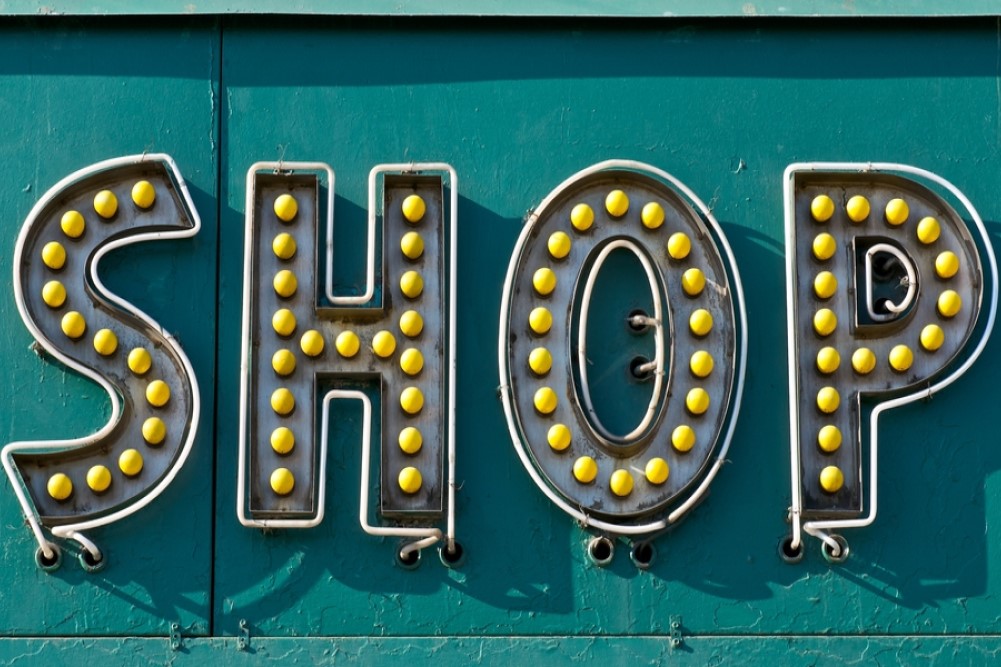 This piece is part of an Under Discussion series. To read more about this week's topic and see more pieces from this series visit Under Discussion: "Woke Capitalism."
It's Pride Month, which means that many of your favorite or not-so-favorite corporations have likely been changing their social media avatars to their rainbow versions, and perhaps making statements about how they currently/always have/have at least thought about supporting the rights of those in the LGBTQ+ community. Sometimes called "rainbow capitalism," this yearly trend is one form of so-called "woke capitalism," in which corporations disingenuously champion social causes with the sole purpose of making more money off of their left-wing consumers.
At least, that's how it started out when the term was coined way back in 2018.
These days, however, "woke capitalism" is poorly defined.
Sometimes it refers to what critics call a hollow kind of virtue-signalling, either to court new left-leaning consumers or out of a fear of losing existing ones. But it has also taken on another meaning: whenever a corporation is guided by any kind of social values (or, at least, certain kinds of social values – more on this in a bit) and not by increasing value for its shareholders, it is engaging in "woke capitalism." Interestingly, this new kind of woke capitalism ditches the requirement of being insincere: even, and maybe even especially, companies that have demonstrated a genuine interest in social causes have been placed under the umbrella of woke capitalism.
Depending on who you ask, woke capitalism is the future. Or a force that desperately needs to be fought. This fight is either a bad and regressive thing, or a good and necessary thing. Capitalism is something that the right has become ashamed of, or else it's businesses that have become ashamed of being woke. When companies do go woke, they're making good social progress, or not nearly making progress quickly enough. It can be difficult to keep up.
When considered in the broadest sense of merely being guided in some way by a concern for social causes (as opposed to the hollow virtue-signaling kind), a form of capitalism in which companies make at least some effort to address social issues seems better than nothing.
What corporate responsibilities ought to be, exactly, is a matter worth discussing. But with the notion of "woke capitalism" being as nebulous as it is, and with so much discussion about its merits, it's also worth considering: are there good arguments for an alternative?
There seem to be two options. The most popular is what appears to be a return to shareholder capitalism: the idea that a corporation's sole responsibility is to make money for its shareholders, and thus any potential decrease in profits in the name of furthering progressive social causes (or, really anything besides profits) is, in some sense, not what a business should be doing.
This seems to be the default position of many of woke capitalism's critics. The main target is businesses that have expressed concern for environmental, social, and governance issues (ESG, for short). This is bad business, it is argued, since ESG puts causes over profits. For example, Disney's recent speaking out against Florida's "Don't Say Gay" bill has the potential to cost the company money after Florida governor Ron DeSantis vowed to eliminate the special status that the state had given to Disney theme parks. Although not exactly hurting for cash, Disney could have hoarded even more if it had just stayed quiet.
Of course, defenders of woke capitalism will respond that investing in social causes is not antithetical to making profits, either because doing so helps capture certain consumers, or because failing to do so risks alienating them. Others will point out that shareholder capitalism has been challenged long before the rise of woke capitalism.
Indeed, DeSantis' actions seem much more motivated out of spite rather than a desire to maintain the sanctity of shareholder capitalism. Instead, they are indicative of another way in which one can reject woke capitalism, namely to adopt what we might call unwoke capitalism.
If woke capitalism is that which is driven by a concern for causes that are typically viewed as progressive, then unwoke capitalism is driven by a concern for causes that are typically viewed as conservative.
For example, a recent opinion piece describes Elon Musk's attempted takeover of Twitter not just as the acquisition of a business, but as "a wider fightback against a hyper-liberal version of global capitalism" as one of Musk's stated goals in acquiring Twitter is "to correct what he sees as Left-liberal bias." Unwoke capitalism pops up in smaller places, as well, in businesses such as Black Rifle Coffee – which touts itself as pro-military, pro-law enforcement, and "anti-hipster" – as well as other coffee businesses that feel like Black Rifle wasn't sufficiently right-wing. Or consider Coign, the self-proclaimed "America's first credit card for Conservative" which, as part of its fight against wokeness, pledges to donate part of its profits to "Conservative causes" (although said causes have yet to be determined). Other examples are easy to find.
Here, then, we can see three different ways to understand the backlash to woke capitalism. One predicates itself on a concern for capitalist values (specifically that of maximizing profits); a second is based on a rejection of a specific set of progressive values (specifically ESG); and a third not only rejects those values but replaces them with conservative ones. While these positions are distinct, opinions and other think-pieces on woke capitalism often run them together.
For example, in the opinion piece on Musk's attempt to acquire Twitter, the move was initially portrayed as one in which the historically unprofitable Twitter could finally be made profitable under Musk's tutelage. The author also claims that woke capitalism is responsible for "soaring inflation, flat-lining growth, and massive debt mountains." If any of this were true, it would constitute financial reasons for rejecting woke capitalist business models. However, the motive to "open debate that includes the Right as well as the Left" on Twitter is clearly based on values beyond pure profit-maximization.
Criticisms of woke capitalism thus tend to conflate two arguments.
The first is that businesses being concerned with social values is bad business; the second is that many businesses are concerned with the wrong values. But accepting the one doesn't require accepting the other: for instance, one could argue that businesses that are concerned with advocating for conservative values also violate capitalist norms, as doing so risks putting values ahead of profits, they just happen to be different values from the woke capitalist crowd. In this way, woke capitalism and unwoke capitalism would share the same flaw.
Whether woke capitalism is bad for business is an empirical question. While there is no real indication that it is, rejecting it does not mean needing to replace progressive values with conservative ones.