The Vice of Ingratitude; or, How I'm Bad at Thanksgiving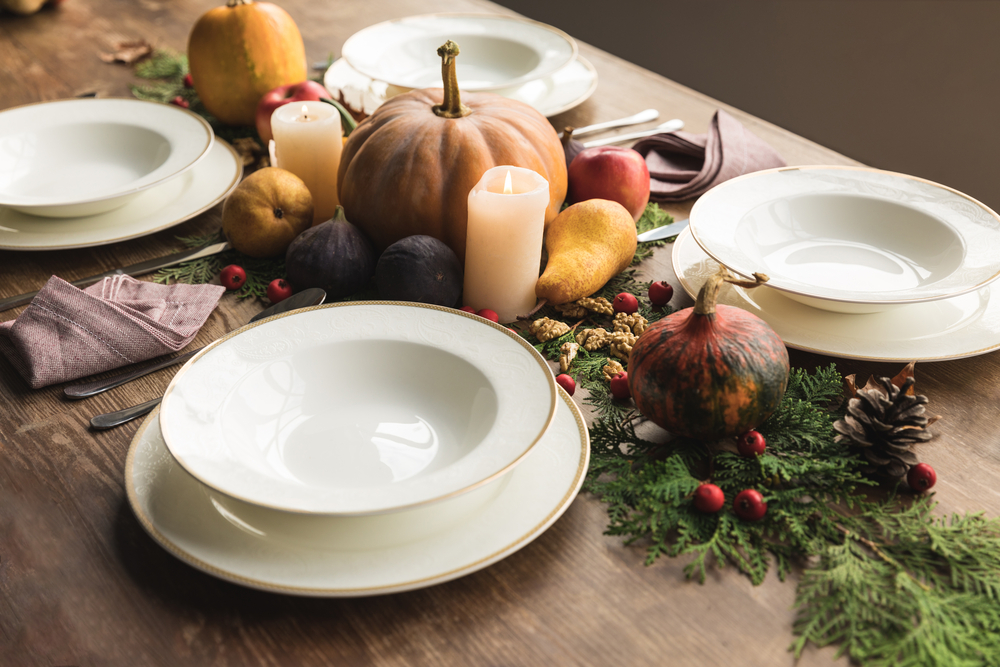 While growing up, my family took part in a fairly standard thanksgiving tradition. We would all go around the table and each say something that we are thankful for.
I was bad at this tradition. Partly, that was because I was bad at vulnerability. To deflect from saying anything too deep, I'd normally give half joking answers. For example, one year I said I was grateful for 'literacy.' Now, in one sense 'literacy' is actually a good answer. It's a wonderful thing that we often don't stop to notice and appreciate. But even if it's a 'clever' answer, it was also a dodge from revealing any real emotional depth.
Over the years I've gotten better at vulnerability. But I still struggle with gratitude more broadly. Indeed, the three vices I struggle with most are vainglory, ingratitude, and cowardice. I've written before on vainglory, and — with Thanksgiving fast approaching — it's time to wrestle with ingratitude.
To home in on my struggles with gratitude, we first need to understand that there was a second problem with my answer of 'literacy.' To see the problem, we need to understand what gratitude is.
Defining Gratitude
The word 'gratitude' is used somewhat ambiguously in modern English. Sometimes we use words like 'grateful' and 'thankful' when we mean something like the word 'glad.' If I say:
"I'm thankful it didn't rain during my wedding."
I'm really saying something like:
"I'm glad it didn't rain during my wedding."
I'm basically saying that I'm pleased by the course of events. But gladness is different from gratitude. I am glad FOR something, but I'm grateful TO someone FOR something.
In gladness there are two parts of the relationship. (1) The person who is glad, and (2) what they are glad for. In contrast, in gratitude there are three parts of the relationship. (1) The person who is grateful, (2) the person (or persons) they are grateful to, (3) and what they are grateful for. Philosophers say that gladness is a "dyadic relation" (a relation between two elements) whereas gratitude is a "triadic relation" (a relation between three elements).
And this was the deep problem with my answer of 'literacy.' I was not grateful that I could read and write, rather I was glad that I could read and write. People would ask me the question "what are you thankful for?" but I would instead answer the question "what are you glad for?"
If I'd really wanted to express gratitude, I should have said something like:
"I'm grateful to my teachers and parents for helping me learn to read."
Saying "I'm grateful for my job" is an expression of gladness. Saying "I'm grateful to my boss for keeping me on even after that mistake I made last December" is an expression of gratitude.
Gratitude Looks Outward
Often, when people try to list the things that they are thankful for, they instead list things about which they are glad. When I googled 'things to be thankful for' the first list to come up included: good health, weekends, pets, laughter, sunshine, books, indoor plumbing, modern medicine, and freedom of speech.
Now, it's possible to be grateful for these things, but I expect that for the most part we are glad of these things rather than grateful for them. I certainly am glad for modern medicine, but I don't exactly feel 'grateful' to medical researchers. The truth is, I barely think about medical researchers at all, and certainly they do not leap to mind when I reflect on the wonders of modern medicine.
Similarly, I'm glad that I'm healthy and that there is laughter in the world. But I'm not grateful for such things.
The thing is, given my own philosophical commitments, I should be grateful. I shouldn't just be glad that it didn't rain during my wedding, I should be thankful to God that it did not rain during my wedding. This is one of the distinctive features of most theistic traditions, anytime it's appropriate to feel glad it's also appropriate to feel gratitude since all good things ultimately come from God (see Ephesians 5:20, Colossians 3:17, 1 Thessalonians 5:18, James 1:17, The Qur'an 16:53).
I could tell myself that I'm grateful to God for good health and laughter. But the truth is I'm not that grateful a person. I'm glad of those things, and I'm philosophically committed to those good things coming from God, but I struggle to feel gratitude.
I'm glad for modern medicine, and not grateful to medical researchers for modern medicine. Similarly, I'm glad for my health, and not grateful to God for my health. In both cases, I can tell that I'm predominantly glad — instead of predominantly grateful — because of how my attention gets directed. When I think about my health, my attention turns inward. I attend to my own life because I'm content with my own life.
Were I predominantly grateful — instead of predominantly glad — then my attention would be disposed to move outward. When I think about my health, my attention would naturally redirect to God and to all the people who have worked hard to help develop modern medicine. The person who is glad for their political freedoms thinks predominantly about what the freedoms mean for their own life. The person who is grateful for their political freedoms is disposed to also think about the sacrifices that others have made to bring political reform.
Gratitude as a Prosocial Emotion
Gratitude, by its very nature, draws one's attention out of one's self. The grateful person does not rest content in their own life but is led to think well of other people.
It is this feature of gratitude, that it directs our attention outward, that makes gratitude such an important virtue. The more you see your own goods as gifts, the more you recognize the fittingness of giving good things to others in return (c.f. Colossians 3:1-17). I expect you've noticed this in your own life. When someone does something kind to you, you are often inclined to do something kind for others. If you find twenty dollars on the street, that is just good fortune. But if the person in front of you pays for your twenty dollar meal, you are much more likely to pay for the person behind you in turn.
This is why gratitude leads to prosocial behavior. Studies have found that gratitude increases charitable giving, strengthens relationships, and improves the quality of work. Of course, happiness and gladness also lead to these things, but the evidence seems to suggest that directed gratitude is an especially powerful prosocial influence.
My Struggles with Gratitude
When I said I was thankful for literacy, I was not thinking about the other people who have helped me learn to read. And even now, aware of the moral importance of gratitude, I find myself more often glad than grateful.
What is the cause of this ingratitude?
Seneca, in his book On Benefits, suggests that there are three primary causes of ingratitude:
Now we must consider what it is that most makes people ungrateful: it is either an excessive regard for oneself—the deeply ingrained human failing of being impressed by oneself and one's accomplishments—or greed or envy.
In my own case, I suspect that it's mostly the first cause. I struggle with gratitude because I fail to appreciate just how deeply the goods of my life are owed to the free gifts of others. Intellectually¸ I can recognize that I would not have the good life I have were it not for the generosity of others. But that recognition is all on the surface, it has not seeped down 'into my bones.'
If I'm not careful, I fall into the assumption "that I earned all that I have" or at least that what others have given me is only "what they owed me in the first place" (Adapted Quote, Seneca 26.II). To inculcate a virtue of gratitude, I need a clearer moral vision. I need to learn to more clearly and reflexively recognize all the many positive influences that others have been in my life.
The hope is that if I spend enough time noting things to be thankful for (not just noting things about which I'm glad, but actually noting the people who have done good things for me), then I'll eventually develop the virtue of gratitude. Perhaps I'll be able to recognize, down in my bones, the wonderful gift I have in the life I get to live.