The Worst Thing You Can Do for Climate Change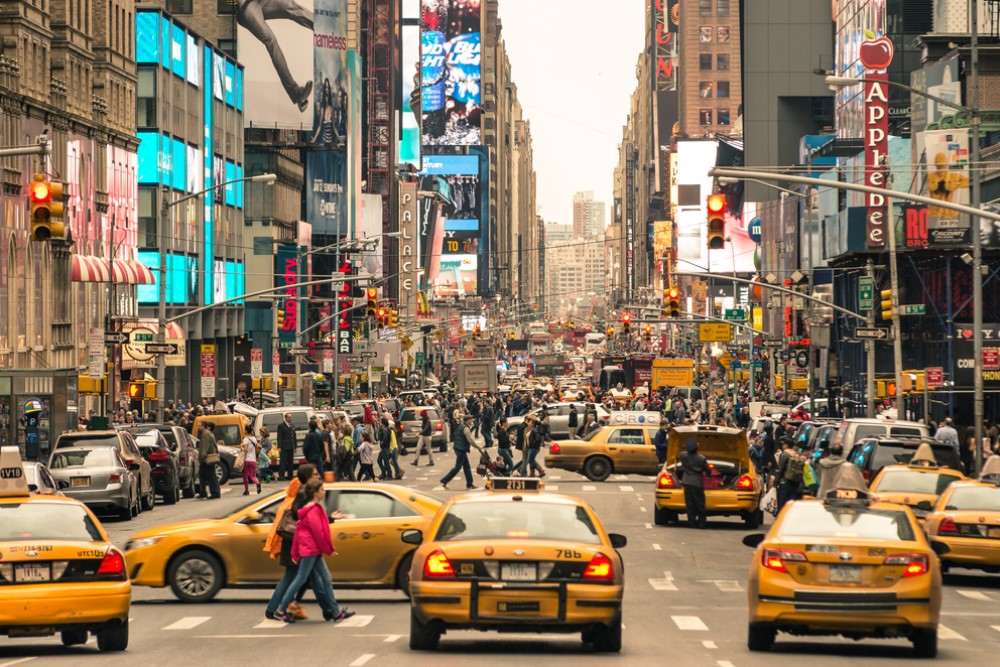 Last month, the United Nations marked World Population Day – the anniversary of the 1987 date on which the world's population first surpassed 5 billion people. It took hundreds of thousands of years for us to reach the first billion humans, then only two hundred more years to increase that number sevenfold. The UN projects that our current global population of 7.9 billion will grow to 11.2 billion (an increase of roughly 140%) by the end of the century.
Such explosive growth would be concerning at the best of times. The resources of our planet are finite, and research suggests that our global population level is already at 2 to 3 times the sustainable level. But we are also in the midst of a climate crisis, the effects of which will be devastating for both the environment and our society. As a result, many believe that we each have an obligation to do all we can to avert climate catastrophe. Despite this, little mention is made of the worst thing you can do for climate change: namely, have a child.
Why might we think that having fewer children is a viable way of combating climate change? Consider the numbers: In the U.S., giving up your car will save approximately 2.4 tonnes of CO2 per year, while recycling and going vegan will save an additional 0.21 tonnes and 0.8 tonnes respectively. Yet the choice to have one less child will instead save a whopping 9441 tonnes of CO2 – or 59.8 tonnes per parent per year. To put this into perspective, the carbon cost of a single child is enough to undo the lifetime recycling of 684 other people.
This figure may seem outlandish, particularly given that the per-capita carbon emissions of an individual living in the U.S. is around 16.16 tonnes per year. Why, then, is the carbon cost of procreation so high? The main reason is that, in deciding to have a child, a parent chooses not only to create that child, but also all of the future persons who result from the existence of that child. To use an analogy: choosing to roll the snowball down the mountainside makes you responsible for the avalanche at the mountain's base. Each parent is therefore taken to be responsible for 50% of their child's emissions, 25% of each grandchild's emissions, 12.5% of each great-grandchild's emissions, and so on. Using average fertility rates, lifespans and projected per capita carbon emissions, it is then possible to calculate the average carbon added to the atmosphere as the result of an individual's choice to have a child.
But perhaps this is unfair. If I'm morally responsible for my choice to have a child, then surely my children are also responsible for their procreative choices. So maybe I should only be accountable for the children that I directly choose to have. But even if we limit our responsibility to only our first generation of descendants, this is still a carbon cost of 1373.6 tonnes of CO2 per child. Even at this discounted rate, having a child remains the single worst thing an individual can do for climate change. It's damage that a lifetime of going carless, recycling, and eating vegan doesn't even come close to counteracting. To put it into stark terms: the carbon cost of a single child born in the U.S. is enough to cause – through climate-related harms – the severe suffering and/or death of two other people. Of course, climate-conscious parents could attempt to offset these emissions by purchasing carbon credits. But at current rates (around $4.99 per 1000lbs – or $11.00 per metric ton), this would cost them $15,109.60 per child. Offsetting the full carbon cost of their future descendants would instead come in at an astronomical $103,851.00.
But in spite of all of this, our procreative choices rarely factor into discussions of climate action. A study of ten Canadian high school science textbooks yielded 216 individual recommended actions on how to address climate change – but none of these suggested having fewer children as a way to reduce emissions. And this silence goes far beyond textbooks, with The Guardian, The New York Times,  and The Huffington Post all omitting procreative choices from their lists of the best ways for an individual to reduce their carbon footprint.
I recently wrote a paper on this inconsistency in our attitudes towards climate action. In response, many are tempted to point to the far greater emissions of industry, and claim that the burden is on those companies – not us – to address the climate crisis. But this is a bad argument for several reasons. Firstly – as I demonstrated in a previous article – attempting to avoid your responsibility by pointing to the greater responsibility of others simply doesn't work. Secondly, this argument misses the important fact that industries don't simply emit carbon for no reason. Rather, the coal burned by power plants and the gas used by Amazon delivery trucks is a by-product of profitable activities carried out to meet consumer demand. Fewer people means less demand, which means less pollution by industries in the long run. Thirdly, there's no reason to treat this as an either/or scenario. Morality may very well require both systemic changes by companies and the modification of our own personal behavior. In fact, a recent study shows that 59% of emissions savings between 2020 and 2035 must come from individual behavioral changes. Such 'dual obligations' are nothing new. Consider the fast-fashion industry: It's clear that corporations might have a moral obligation to stop utilizing rights-violating sweatshop labor to manufacture their clothing. But at the same, we as individuals also have an obligation to modify our own behavior and buy less sweatshop-manufactured products.
Finally, redirecting blame towards industries isn't just an argument against reconsidering our procreative choices – it's an argument against taking any individual action at all. If industries are the only ones who can fix the problem, then we, as individuals, might as well give up doing anything to combat the climate crisis. Driving less, recycling, and going vegan all become pointless from a climate perspective. If, however, we truly believe that what we do as an individual matters, then it only makes sense to focus on those actions that are most effective. While small positive changes are to be lauded, it's important not to lose sight of other choices that are far more important – like the choice to have or not have children.