COVID Vaccines and Primary Care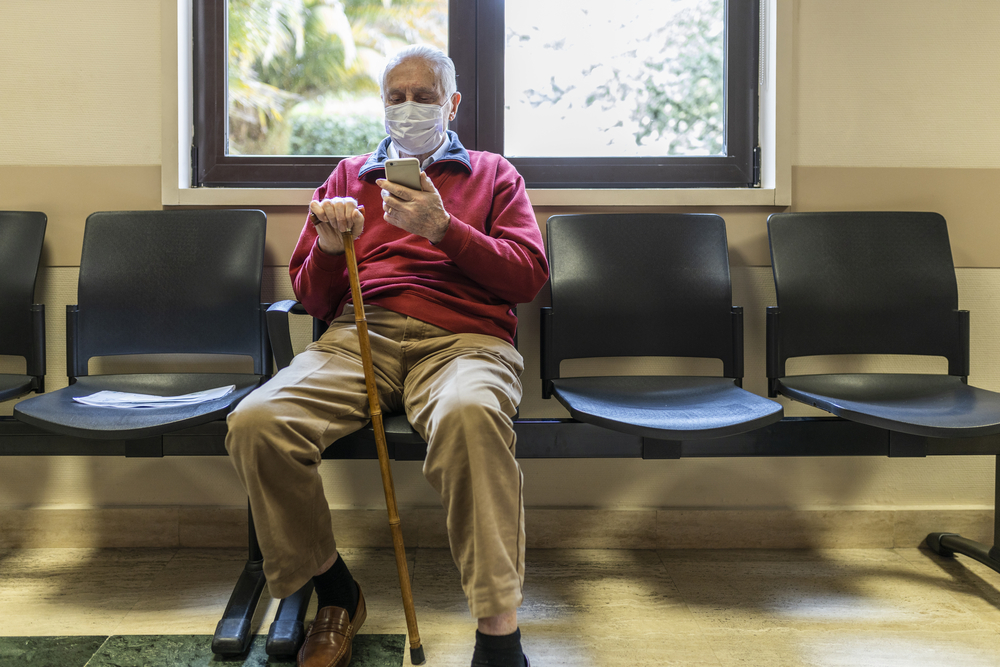 Dr. Jason Valentine, a general practitioner in Alabama, has decided to no longer treat unvaccinated patients. Starting October 1st, that is. At the beginning of August, Valentine's clinic made the announcement, clarifying that his personal rule applied to both current patients and new patients. So long as you are unvaccinated, Dr. Valentine will not be seeing you. When asked why he was choosing not to treat unvaccinated patients, Valentine said "COVID is a miserable way to die and I can't watch them die like that." In Alabama, the state with the highest number of new COVID cases per day, such a sentiment is understandable. But is it ethical?
As most people know, doctors are bound by a creed called the Hippocratic Oath. The name of this oath comes from the historical figure of Hippocrates, a fifth century Greek physician, to whom the oath is traditionally attributed (although he was likely not the original author). The Hippocratic oath is the earliest-known source of many central idea of medical ethics that we still hold to today: e.g., the patient's right to privacy, the obligation of the physician to not discriminate between the poor and the rich, and, most famously, the pledge to do no harm.
Doctors today continue to take a version of the Hippocratic Oath, though the oath has undergone major alterations in the past 2500 years. Still, the pledge to "do no [intentional] harm" remains. Major debates have been carried out historically over what exactly falls under the pledge to "do no harm" — that is, under what conditions are doctors guilty of breaking their oaths? More specifically, is Dr. Valentine breaking the Hippocratic Oath by refusing to see unvaccinated patients?
One argument for thinking that Valentine is breaking his oath is that refusing to see unvaccinated patients constitutes an illegitimate act of medical discrimination. Medical doctors have, historically, been stoically determined to ignore unpalatable particulars about the individuals they were treating. For example, during the Civil War, doctors in both the Union and the Confederate armies treated soldiers injured on the battlefield, regardless of their allegiance (excluding, sadly, Black soldiers on either side). During the second World War, British surgeons operated on Nazi prisoners of war, in many cases saving their lives. Under the Geneva convention, doctors are bound to treat soldiers from their army and enemy soldiers impartially — enemy soldiers are not to receive worse treatment or a lower medical priority because of their military allegiance. Surely, then, if the Geneva convention would forbid a doctor to refuse to see patients who were Nazis, it would prevent doctors from refusing to treat patients who had not received a vaccination for a dangerous and highly-contagious disease?
But there is legal precedent that complicates this verdict, as well. Specifically, doctors are allowed to, and do frequently, refuse to see children who have not received their recommended childhood vaccines and do not have a medical reason barring them from receiving vaccines. Reasons for these policies often include considerations of the extreme vulnerability of other patients that the voluntarily-unvaccinated may encounter in the office, including young children who are immunocompromised and babies who have not yet received all of their vaccines. Another consideration is that many childhood vaccines prevent infection from nearly eradicated diseases like the measles. When children are not vaccinated against these illnesses, breakthrough cases stand a higher chance of spreading, thereby resurrecting an almost defeated enemy.
For these reasons, one may be inclined to praise the doctor's choice. Surely, if people are barred from seeing their general practitioner, this might motivate the unvaccinated to receive the vaccination, and undo some of the damage done by rampant misinformation regarding vaccine safety and efficacy. However, consider a (hypothetical) doctor who refused to treat patients who drank too much alcohol, or refused to exercise. In these cases, doctors would surely be seen as refusing to do their primary job: assuring the health of their patients to the best of their (possibly limited) abilities. Some philosophers, like Cass Sunstein, refer to actions and laws like these as "paternalism": acts of mild coercion for the sake of protecting the coerced, are sometimes seen as acceptable — seatbelt laws and cigarette taxes are commonly-accepted paternalistic laws aimed at mildly coercing safer behavior. But when the coercion becomes harmful, or potentially harmful, these measures are generally seen as morally impermissible. For example, holding someone at gunpoint until they throw away all of their cigarettes may be incredibly effective, and maybe even good for the smoker in the long-run, but is surely morally wrong if anything is. The difference between paternalistic measures and harmful coercion is usually understood as a difference in potential harm and a difference in the degree of autonomy the coerced maintains. When laws increase the tax in cigarettes, smokers may be mildly financially harmed, but this generally will not amount to anything financially destructive. Generally, they retain the choice between either taking on a small additional financial burden or giving up smoking. In the gun-to-the-head case, the smoker no longer (meaningfully) retains a free choice. She must give up smoking or face her own death. Anything less than compliance, in this case, results in the most extreme kind of harm.
Clearly there will be many instances of coercive measures that fall somewhere between these two extremes. This raises a tough question for Dr. Valentine: does refusing to treat voluntarily unvaccinated patients constitute a case of permissible paternalism, or impermissible harmful coercion? One reason for thinking that such a decision may not result in real harm is the abundance of options of doctors that most people have access to. Surely needing to switch primary care doctors is merely an inconvenience, and not a significant harm. However, there are factors complicating this. Many people have insurance plans that severely limit what doctors they can see. Additionally, if Valentine is allowed to refuse unvaccinated patients, there is nothing stopping all of the doctors in his area from taking on the same rule. Someone may be effectively denied all medical care, then, if all local doctors decide to take up a similar rule. An inability to access a primary care doctor seems like a more severe harm than the instances of mild coercion in the cases of paternalistic cigarette tax laws.
There is no easy ethical analysis to give to Dr. Valentine's decision. While we can surely sympathize with the protocol, and hope it leads to increased vaccination rates, we do not want large swaths of the general public living without a primary care doctor. Like many other aspects of COVID-19, ethicists here have their work cut out for them mapping brand new territory.