Underrepresentation in Clinical Trials and COVID-19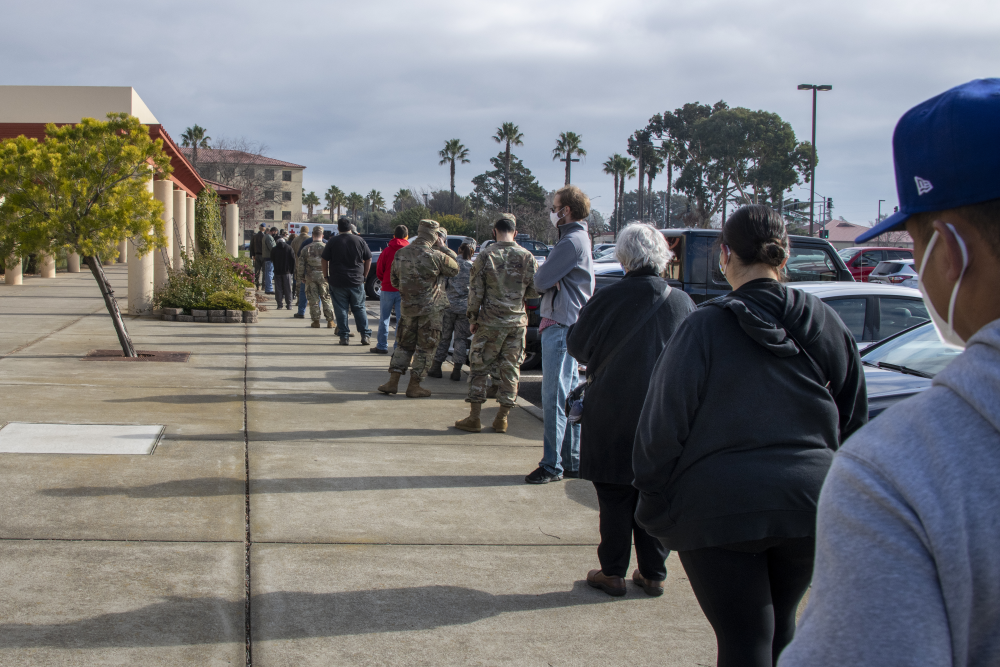 There have long been concerns about underrepresentation in the clinical trials of medical products, and there has been a large push for the testing of COVID-19 vaccines to be more inclusive due to the urgency of the problem and danger the virus poses to all of us. The current situation presents an opportunity to assess the previous model that tended to emphasize efficiency — doing the most good for the most amount of people as quickly as possible, often in the interests of speeding production — at the cost to underrepresented groups continually having to use medical products not specifically designed for them.
Historically, both medical professionals and clinical trial participants were primarily men. Making up more than half of the population, women were drastically underrepresented in medicine. This underrepresentation resulted in vast differences in healthcare for men and women. This is important because men and women present different symptoms of disease. Since men have largely been the sample for clinical trials of medical products, there is far more medical knowledge about how men present symptoms of various diseases. This makes diagnosis for women more difficult, and it makes their symptoms seem abnormal.
The underrepresentation of women in clinical trials also impacts the treatment of diseases. When male cells, male animals, and men are the basis of clinical trials, researchers are looking only at the effects on one-half of the population. Often, when women were included in these trials, their data was not analyzed separately or significantly, so differences in experiences were not addressed. After trials, women would take medicine that had not been optimized for them, which could result in negative health consequences. For example, Ambien, a sleep aid, was not tested for differences in effects on men and women. When Ambien became available for use, the slower metabolism of women meant that the drug stayed in their systems longer than men, so the dose was too high for women.
One reason for the low representation of women in clinical trials is that researchers worried that women's reproductive cycles and hormones would overcomplicate the study and provide confounding variables. However, these variables are part of the reason why men and women both need to be included in clinical trials. When hormonal fluctuations and reproductive cycles are not taken into account, it is uncertain exactly how a medical product will work.
Another reason women were often excluded from clinical trials was fear of harming fertility. In 1977, the FDA recommended  women of childbearing age do not participate in clinical trials for fear that medical products may harm a fetus in the event that the woman became pregnant. This recommendation was put into place after exposure to some drugs caused birth defects. In the past, little research was done about women's health that did not relate to reproductive health. Fertility seemed to be the primary concern about women's health, so it was treated as more important than the potential benefits of including women in clinical trials.
The FDA reversed this recommendation in 1993 over ethical concerns about prioritizing the fetus over the potential benefits of including women in clinical trials. The recommendation's reversal was also related to concerns about autonomy. When the FDA put forth the recommendation, they made it significantly more difficult for women who wanted to participate in clinical trials to do so. Despite some women not wanting children or simply valuing the advancement of women's health more than any potential negative health effects they may face, women were excluded from trials. The FDA attempted to address safety concerns, but ultimately changed their recommendation because of the constraints on personal choice. While there remain safety concerns, women can now choose to participate in clinical trials.
Due to the urgent nature of the pandemic, ensuring that the vaccine is viable for as many people as possible is a priority. To achieve this, clinical trials have been more inclusive of many medically underrepresented groups, such as pregnant women, minorities, and people with certain medical conditions. Pregnant women can choose to participate in the clinical trials for the vaccine far earlier than they are able to for most medical products. This is partly due to the funding for vaccine development and the higher risk that pregnant women face with COVID-19.
In the future, it is uncertain whether medically underrepresented groups will continue to have the same participation they currently enjoy. While it is clear that these groups ought to have more representation in clinical trials, some medical professionals have concerns about funding and time. Most medical products do not have the funding that the COVID-19 vaccine has. Lower funding limits the number of people who can participate in a clinical trial. Additionally, there are time constraints. When a medical product is necessary, it is important that it is released as soon as possible. Knowledge of the potential health risks for different groups must be weighed with the benefits of releasing the medical product as soon as possible. Often, this means that the human trials consist of healthy men and women with no other conditions being the primary subjects. Later, the effects for individuals with various health conditions may be tested as well, but this is rarely made a priority.
The history of discrimination in clinical trials forces us to consider whether efficiency in the production of a medical product designed for the greatest number of people is truly fair when it means that persistently underrepresented groups continue to suffer from a lack of viable medical products tailored to their particular needs.