Considered Position: On Voluntary Non-Vaccination – Types of Reasons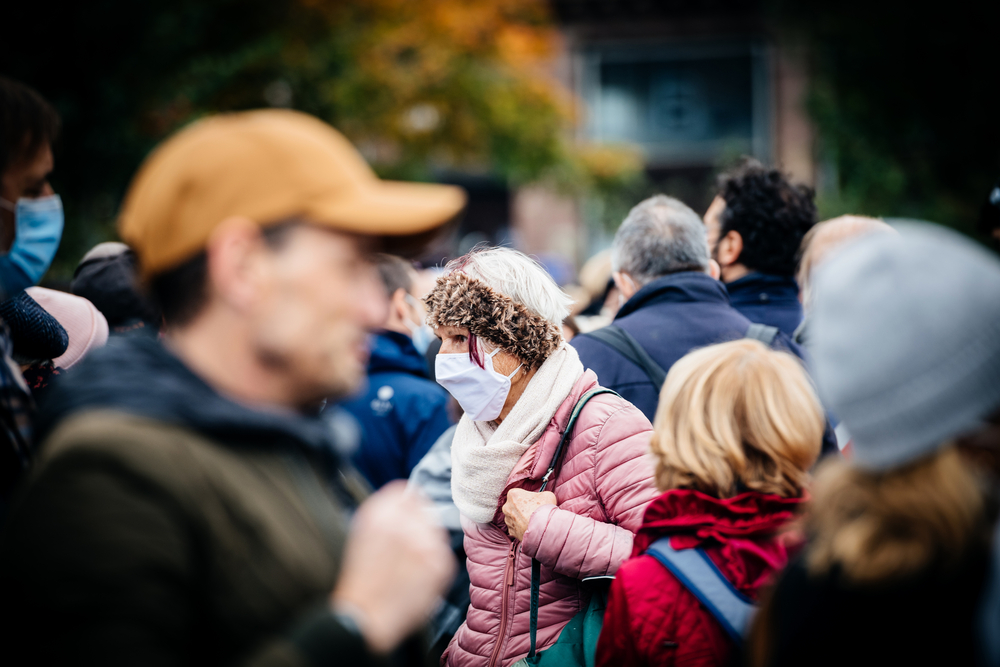 This piece is part of a Considered Position series that examines our evolving moral duty to those choosing to remain unvaccinated. To see the earlier segments, start here.

Hopefully pretty soon, my state, Florida, will reach the point that anyone who wants to be vaccinated can be vaccinated. In Part I of this series, I argued that once we reach that point, I have fewer reasons of justice to engage in aggressive social distancing. After all, everyone has the option to get the vaccine and so protect themselves from whatever risks I impose by my everyday activities.
In that argument, however, I ignored an important variable in our assessment of justice: why are people not getting vaccinated? This is important because different reasons give rise to different duties on my end.
To see this, let's start with a particularly extreme contrast of cases:
Coordinated Moral Blackmail: Suppose that herd immunity requires that 80% of the population get vaccinated. But while 60% of the population are excited to return to normal and immediately get vaccinated, the other 40% coordinate together and refuse to get vaccinated until their demands are met. The 40% realize that the other 60% don't want to put anyone's health at risk, and so they refuse to receive the free vaccine unless the other 60% agree to collectively pay each person in the 40% camp three hundred dollars. By engaging in ordinary, non-social distancing activities, the 60% will put some people at risk. However, the only people who will be put at risk are those who voluntarily refuse to get vaccinated as a tool of moral blackmail.
Widespread Deadly Allergy: Suppose that herd immunity requires that 80% of the population get vaccinated. Let us also suppose that one of the weird things about this vaccine is that it produces a severe, possibly fatal, allergic reaction in people with peanut allergies. But while 60% of the population have no allergies and so get the vaccine, the other 40% all have severe peanut allergies and so forgo vaccination until a safer vaccine is approved. By engaging in ordinary, non-social distancing activities, the 60% will put some people at risk. However, the only people who will be put at risk are those who voluntarily refuse to get vaccinated because the vaccination is not worth the risk of anaphylaxis.
I presume that you share my intuitions about these two cases. In the first case, the 60% have no reasons of justice to forgo returning to pre-pandemic life. But in the second case, the 60% still have reasons to social distance. Indeed, I would think that the 60% in the second case have duties pretty similar to the duties we would have if the vaccine were only available to 60% of the population.
Normally, if someone voluntarily chooses to forgo the vaccination that changes my duty of justice. However, it only makes a difference to duties of justice if we can reasonably expect the person to get the vaccine.
It is unreasonable to expect someone to take a very risky vaccine, just as it would be unreasonable to expect a family to bankrupt themselves to buy the vaccine. But such pragmatic concerns are not the only relevant ones. For instance, if it is unethical to get the vaccine, say because it was produced by slave labor, then again if the majority of the population refuse the slave made vaccine, justice requires me to continue to maintain pandemic precautions.
If it would be a mistake to get the vaccine, then I am still bound by the same norms of justice to engage in precautionary behaviors. If people truly believe that they should not get the vaccine, then I can't reasonably expect them to vaccinate.
But what if instead people falsely believe there is a problem with vaccines? Well, in that case things become more complicated. There are two kinds of error that could explain why one thinks a right action is wrong, both of which are described by Elizabeth Anscombe. First, one might be wrong about the 'facts on the ground,' the circumstantial descriptions of what is going on — for instance, one might think the vaccine is less safe than it is, or one might falsely think it is produced by slaves. Second, one might be wrong about the moral implications of those 'facts on the ground.' For instance, one might know the risk is tiny, but have the false principle that one cannot be expected to undergo even the smallest possible risk for the public good. Following a convention that I use in my own work, let's call the first an error about circumstantial facts and the second an error of classificatory facts.
Error 1: Mistakes about Circumstance
The COVID vaccines are not, on the whole, very risky. The consensus judgment of the medical community is that the vaccines, like most vaccines, are safe and effective. But even if the vaccines are safe, some people might believe them to be unsafe. And this raises a question of whether such honest beliefs change my own reasons of justice.
Widespread Error of Belief: Suppose that herd immunity requires that 80% of the population get vaccinated. But while 60% of the population get the vaccine, truly believing that vaccines are safe and effective, 40% of the population mistakenly believe that the vaccine is dangerous. By engaging in ordinary, non-social distancing activities, the 60% will put some people at risk. However, the only people who will be put at risk are those who voluntarily refuse to get vaccinated as a result of mistaken beliefs.
In this case, does justice require me to forgo pre-pandemic activities? To answer this question, we need to know more information. In particular, we need to know why people have the false belief.
Suppose that preliminary scientific studies, incorrectly, suggest that the vaccine is unsafe for pregnant women. This information is widely announced and the majority of scientists and doctors accept the result. As it turns out, however, the conclusion is the result of a subtle mathematical error that no one has yet noticed.
If the best scientific evidence suggests that pregnant women should not get the vaccine, then it is clearly unreasonable for you to expect pregnant women to get the vaccine. It does not matter that the studies are wrong, because you cannot expect the average person to realize that the studies are wrong. If this is right, then at least some of the time false beliefs about matters of circumstance (such as the safety of belief), really do make it unreasonable for me to expect you to be vaccinated.
But not all mistaken factual beliefs work that way. Now imagine someone who is profoundly lazy and just assumes vaccines are unsafe. Because they are lazy and do not care about public health, they never bother to do any research to check whether their assumption is right.
We can accept that the person really thinks that the vaccines are unsafe. And we can further accept that the person cannot, by a voluntary act of will, get herself to believe the vaccines are unsafe (for instance, you cannot, at this very moment, choose to believe there is an elephant behind you even if I offered you five hundred dollars to form the belief).
So suppose our imagined interlocutor says: "I'm not getting a vaccine because I really believe they are unsafe; ultimately I don't choose what I believe, so you can't blame me for not getting vaccinated." Is this right? Does the fact that we cannot choose our own beliefs mean we cannot be blamed for our false beliefs?
Elizabeth Anscombe, in her article "On Being in Good Faith," argues this line of thought is mistaken. While good faith belief can make one's behavior reasonable. A good faith belief, in the sense that excuses behavior, requires more than you really believing the thing you say you believe:
"Consider a rash and uncharitable judgement which led one to slander someone gravely. One does not – usually at least—say to oneself 'Now I will judge rashly' or 'I am determined, rash as it is, to judge that so-and-so'- one simply judges rashly. What does 'in good faith' mean? If it means that one has not got one's tongue in one's cheek, is not consciously lying or hypocritical, then good faith is not enough to exonerate. If it is enough to exonerate, then the slander uttered under the influence of a rash and passionate conviction is not a statement made in good faith. . . . Thus good faith or sincerity are either not much good as a defence, or not so easily assured as we might think at first. . . . 'He ought to have realised…', 'He ought to have thought of…', 'He had no business to suppose that…', 'He ought to have found out…', are phrases that bear witness to the fact that a man's beliefs do not suffice to justify him so long as he acts accordingly."
What Anscombe is arguing is that one can be responsible for false beliefs if we could have expected you to know the truth. If the reason you have a false belief is because the entire scientific community is mistaken, we can't expect you to know any better. But if the reason you have a false belief is because you are too lazy to do research, then of course we can blame you for your error.
If I accidentally kill a child because I didn't know they had a deadly carrot allergy, then I'm usually not responsible for that death. However, if the only reason I don't know about the allergy is because I skipped our camp's health and safety meeting, then I am at least somewhat responsible. I can't object that 'I didn't know,' because I should have known.
The same principle applies to vaccines. If you have a false belief that might make your non-vaccination reasonable, but it only does so if we could not have expected you to know better.
Error 2: Mistakes about Classification
What about cases of moral ignorance? That is, someone knows all the 'facts on the ground,' but she mistakenly thinks that those facts mean she should not take the vaccine.
Some philosophers think moral ignorance is unique, that while circumstantial ignorance can excuse, moral ignorance never can. Other philosophers disagree. (I discussed that debate at length in a previous Prindle Post.)
In this context, however, it seems that moral ignorance is probably not unique. That is because we want justice to allow for at least some moral pluralism. If there are no reasonable, though false, moral principles; then the project of democratic pluralism is in serious danger. If we want to live together in society with at least some level of deep moral disagreement; then we should acknowledge the reasonability of people acting on at least some moral principles we think are wrong.
Now, in our society we don't have widespread reasonable moral ignorance preventing us from reaching herd immunity. But there are at least some real-life cases where it is reasonable to wrongly refuse a vaccine on moral grounds. A good example is those who don't want to take a vaccine that was created via use of aborted fetal tissue. This seems to me to be to be too morally fastidious, but the reasoning is not unreasonable, and I do not think we can expect people to never make that error.
Conclusion
The reason that people refuse the vaccine matters. If they are right to refuse it, then one is just as responsible to take precautionary actions as one was before the vaccine became available. If they are wrong to refuse, then the question becomes whether or not it is reasonable to expect them to take the right action. If their incorrect refusal is explained by a reasonable form of circumstantial or moral ignorance, then justice continues to make the same demands.