Considered Position: On Voluntary Non-Vaccination – Real World Complications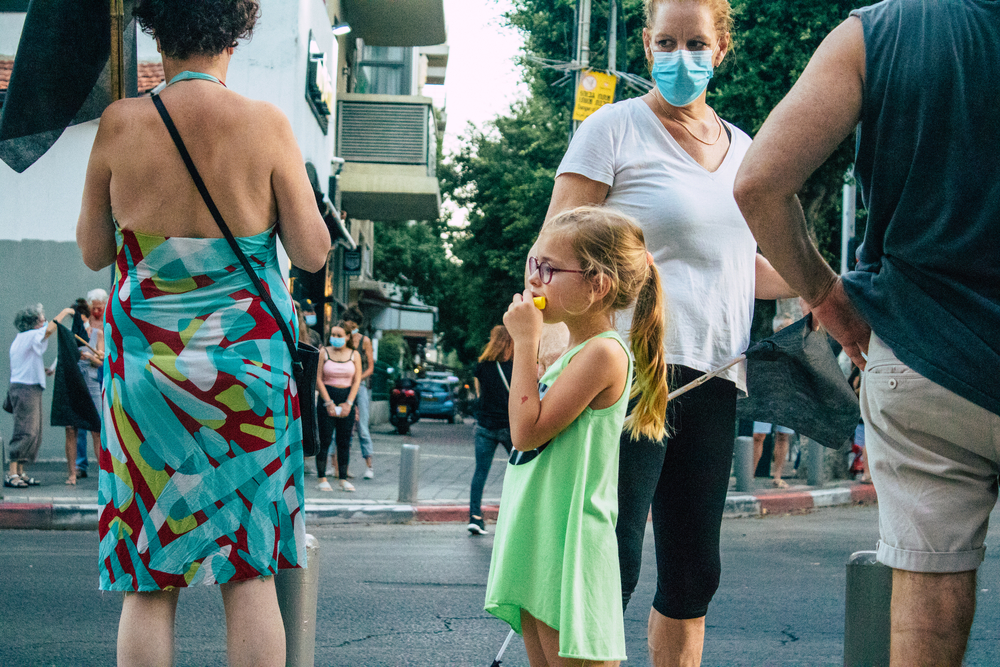 This piece concludes a Considered Position series that examines our evolving moral duty to those choosing to remain unvaccinated. To see the earlier segments, start here (Part II).
In Part I of this series I tried to explain the moral intuition that I have less reason to engage in precautionary social-distancing behavior once those who are unvaccinated are unvaccinated by choice rather than because they could not access the vaccine. This intuition, I argued, is explained by the fact that justice mainly requires us to give people reasonable options for safety and does not require us to make others safe.
In Part II, I looked at what it takes for an option to be reasonable, and we realized that this is often sensitive to the reasons that someone does not want to get a vaccine. If someone's objection to the vaccine is reasonable, then justice may still require me to adopt precautionary behavior.
In both posts, I idealized the questions at hand. I ignored real life complications, and just tried to identify the abstract principles involved. For that reason, my cases were often unrealistic, involving such absurdities as the unvaccinated engaging in moral blackmail or people taking pills to make themselves allergic to the vaccine.
In this final post, I want to turn to the real world and look at some of the complications which make this a difficult ethical question.
Complication 1: We judge the reasonableness of others in biased ways
We saw in Part II that if the other person has reasonable grounds for refusing the vaccine, then justice still requires me to protect them by social distancing (even if their grounds are mistaken). One challenge, however, is that we tend to be biased in our own assessments of what are reasonable grounds.
Consider, for example, the following two suggested grounds of vaccine hesitancy:
Skepticism 1: Distrust of a Racist Healthcare System
Some Black people in the U.S. are reluctant to get a vaccine due to distrust of the American medical system. While this is sometimes attributed to historical injustices, like the Tuskegee study, it is more plausibly explained by current disparities in health care treatment. (It also, as a whole, might just be overblown; but we will put that aside for now.) The thought might go as follows:
"As Ben Almassi has argued in the context of organ donation, there are good grounds, given persistent racial health inequities, for Black people in the U.S. to distrust that the medical system has their best interest at heart. But if one has good reason to distrust the health system, then one also has good reasons to distrust the recommendations of the health system. This is especially true because we know that drugs and vaccines can sometimes affect different racial groups differently, and we also know that Black people tend to be massively underrepresented in vaccine trials (even when those rates are reported)."
Skepticism 2. Distrust of the Liberal Narrative 
Some conservatives are reluctant to get the vaccine due to distrust in the way that mainstream media portrays medical information. They might say things like:
"Putting aside worries that the COVID threat was overhyped to sink former President Trump's reelection chances; we have seen a systematic tendency for the media to provide unreliable coverage on how to respond to the vaccine in order to fit its preferred political narrative. First, we see the same caseloads suggest different reactions depending on who is in charge. The week after President Biden was sworn in, long before any change in policy could have altered risk, blue states began opening up and schools began seriously trying to return students to in-person education. That was true, even though the absolute case numbers were still worse than they were in the summer when everyone insisted things needed to be shut down under President Trump.
Then, of course, 'the Scientists' consistently lauded Democratic governors like Andrew Cuomo and panned Republican governors like Ron Desantis. And yet, we have consistently found that the media narrative was backwards. Florida, despite an extremely old population, came out of the pandemic pretty well, with a much stronger economy, and with many more kids staying in school. This is not just cherry-picking. Republican states, on average, had fewer deaths and caused significantly less damage to the economy. Then 'the scientists' told us to take our kids out of school, but didn't object to massive unmasked Black lives matter protests. 'The scientists' told us not to wear masks, until they needed a social symbol for purposes of public shaming."
I bring up these two explanations of skepticism, not because I find them equally plausible, but because I don't find them equally plausible. Intuitively, I find the first reasonable and the second ludicrous. But here is the issue: it's hard to identify any objective reason the first is more reasonable. Sure, it fits better with my own preferred political narrative; but I think there are decisive objections to both lines of reasoning, and I don't think the errors in one are in any sense more egregious than the errors in the other.
The danger, then, is that I am more sympathetic to members of what I see as my political in-group. But that differential in sympathy means I'm especially likely to inconsistently apply a standard as squishy as 'reasonable.'
I don't have a good solution here, and so just advise extreme caution when you label political allies reasonable or when you label political opponents unreasonable.
Complication 2: Immunization isn't up to some people
While there are few, if any, groups in the U.S. for whom it would be dangerous to get the vaccine. There is some evidence that immunocompromised patients, while they can safely get the vaccine, do not always produce the required antibodies.
Similarly, there is a group of people in the U.S. who cannot choose to vaccinate: children. This is true in the limited sense that the vaccines are not currently approved for use in children below the age of 16. But it is also true in the sense that, even once the FDA approves the vaccine for children, children cannot choose to be vaccinated without a parent's permission. Unvaccinated children, then, might not be unvaccinated by any choice of their own.
These are important complications, but I'm not sure that on their own they would show you must socially distance until we reach herd immunity (on the hypothesis that there are a large percentage of vaccine skeptical holdouts). Children are far less susceptible to COVID-19, and only a very small portion of the population are severely immunocompromised. Given these facts, the threat posed to children and the immunocompromised is far smaller than the risk posed by pre-pandemic activities when most people did not have access to the vaccine. Certainly, you should engage in some precautionary measures, especially if you know you are likely to be around someone who is immunocompromised. But it is unclear that those are any different than the ordinary obligations one has during flu season.
Complication 3: Deception and consent
One further complication is that deception tends to undermine voluntariness. For example, if I lie to you about the results of a surgery, then your consent to that surgery does not actually constitute voluntary consent. Similar issues arise about sexual consent.
Or suppose you told your friend that you would pick them up from the airport. But then I, just for the fun of it, lie to you and tell you that your friend's flight was delayed, that they were not able to reach you, and that they don't need a ride after all. If you don't pick your friend up from the airport, then breaking the promise was involuntary. It was involuntary because I am the one who bears responsibility for your failure.
Now, if it is true that deception can undermine voluntariness, then one worry we might have is that there may be a good number of people who refuse the vaccine because they were lied to, and if so, it is those who lied who bear the actual responsibility for the non-vaccination.
One reason this is an important point to notice, is because a lot of people are especially likely to think that those with unreasonable reasons for refusing the vaccine accept those reasons because they are being lied to by their media ecosystem. Thus, many on the left think the vaccine hesitancy on the right is ludicrous, but those same people on the left are also likely to think that Fox News, OAN, or Newsmax, are systematically deceiving their viewers. Similarly, many on the right think that concerns of racism are blown way out of proportion, but those same people on the right are also likely to think that mainstream media organizations — like CNN or The New York Times — are providing systematically distorted information on those very issues.
Indeed, it is not just cases of outright lying that might trigger a shift in responsibility. Not only do I preclude the voluntariness of your action by lying to you, I do the same thing if I tell you something false when I should have known better. If I tell you something false but am really honestly trying to tell you the best I know, then your actions are still voluntary. You made the choice to trust me in good faith. But if I am not acting in good faith myself, then I am the one at fault when you err.
Conclusion
So once vaccines are widely available (such that the unvaccinated are mostly unvaccinated by choice) but before we reach herd immunity (due to widespread vaccine hesitancy) can you return to pre-pandemic behavior?
As we've seen, this is a difficult question. However, it seems likely that the right answer is generally yes. For the most part, because it is reasonable to expect people to get the vaccine, it is reasonable to return to behaviors that would be safe were others to be vaccinated. This is true, even without factoring in the fact that the vaccinated are very unlikely to spread COVID. And so, it does seem like justice allows life to return to normal.
However, we have also learned an important moral lesson about what it takes to justly live together in a society. For justice to allow us to return to pre-pandemic activities, it does not just require the vaccine to be widely available. It also depends on other people being able to voluntarily refuse the vaccine. And as it turns out, there are complicated ways in which we can undermine the voluntariness of other's actions. When we are not fastidious about what we tell others, we risk undermining their own capacity to make voluntary choices. If I thoughtlessly spread misinformation or repeat something as fact that I am only pretty sure of, then I undermine one of the fundamental building blocks of our system of justice.
My own testimonial irresponsibility undermines the voluntariness of those who believe me in good faith. And systems of justice largely depend on the mutual voluntariness of everyone's choices. This is one reason why lying and bullshitting are such profound moral wrongs. It is not just that others end up with some wrong beliefs (we all have a bunch of misguided convictions), but that other people are rendered, in a sense, passive in relation to your choices. By breaking down even a small portion of the reciprocal norms of justice, you don't just lie to another but partially bring the whole system of justice down on top of you.