Trump and the Dangers of Social Media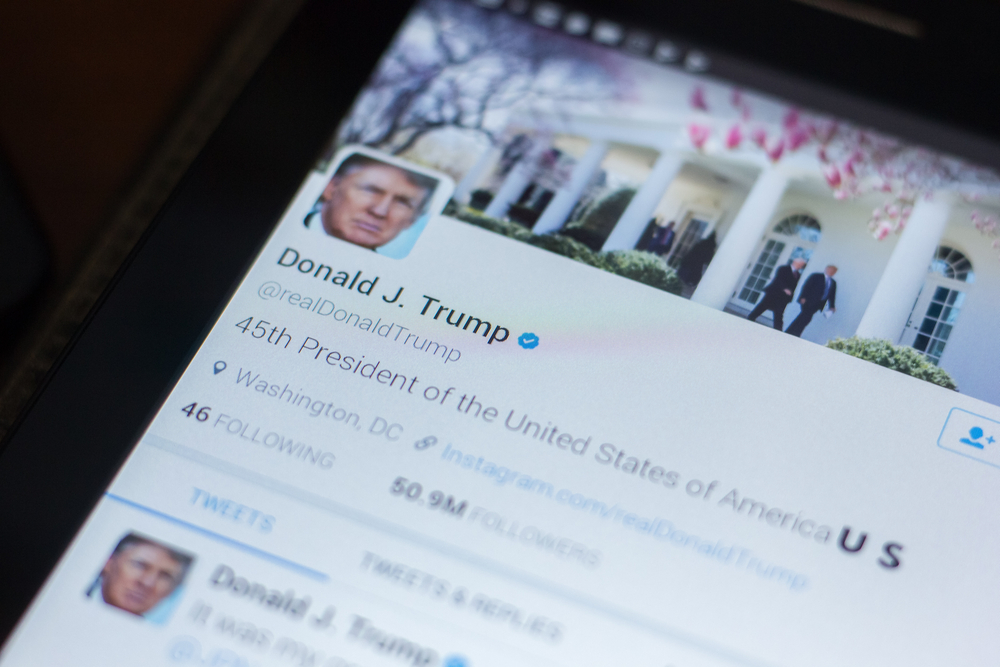 In the era of Trump, social media has been both the medium through which political opinions are disseminated and a subject of political controversy itself. Every new incendiary tweet feeds into another circular discussion about the role sites like Twitter and Facebook should have in political discourse, and the recent attack on the U.S. Capitol by right-wing terrorists is no different. In what NPR described as "the most sweeping punishment any major social media company has ever taken against Trump," Twitter has banned the president from using their platform. Not long before Twitter's announcement, Facebook banned him as well, and now Parler, the conservative alternative to Twitter, has been removed from the app store by Apple.
While these companies are certainly justified in their desire to prevent further violence, is this all too little, too late? Much in the same way that members of the current administration have come under fire for resigning with only two weeks left in office, and not earlier, it seems that social media sites could have acted sooner to squash disinformation and radical coordination, potentially averting acts of domestic terror like this one.
At the same time, there isn't a simple way to cleanse social media sites of white supremacist violence; white supremacy is insidious and often very difficult to detect through an algorithm. This places social media sites in an unwinnable situation: if you allow QAnon conspiracy theories to flourish unchecked, then you end up with a wide base of xenophobic militants with a deep hatred for the left. But if you force conspiracy theorists off your site, they either migrate to new, more accommodating platforms (like Parler), or resort to an ever-evolving lexicon of dog-whistles that are much harder to keep track of.
Furthermore, banning Trump supporters from social media sites only feeds into their imagined oppression; what they view as "censorship" (broad social condemnation for racist or simply untrue opinions) only serves as proof that their First Amendment rights are being trampled upon. This view, of course, ignores the fact that the First Amendment is something the government upholds, not private companies, which Trump-appointee Justice Kavanaugh affirmed in the Supreme Court in 2019. But much in the same way that the Confederacy's romantic appeal relies on its defeat, right-wing pundits who are banned from tweeting might become martyrs for their base, adding more fuel to the fire of their cause. As David Graham points out, that process has already begun; insurrectionists are claiming the status of victims, and even Republican politicians who condemn the violence in one moment tacitly validate the rage of conspiracy theorists in another.
The ethical dilemma faced by social media sites at this watershed moment encompasses more than just politics. It also encompasses the idea of truth itself. As Andrew Marantz explained in The New Yorker,
"For more than five years now, a complacent chorus of politicians and talking heads has advised us to ignore Trump's tweets. They were just words, after all. Twitter is not real life. Sticks and stones may break our bones, but Trump's lies and insults and white-supremacist propaganda and snarling provocations would never hurt us." But, Marantz goes on, "The words of a President matter. Trump's tweets have always been consequential, just as all of our online excrescences are consequential—not because they are always noble or wise or true but for the opposite reason. What we say, online and offline, affects what we believe and what we do—in other words, who we are."
We have to rise about our irony and detachment, and understand as a nation that language is not divorced from reality. Conspiracy theories, which depend in large part on language games and fantasy, must be addressed to prevent further violence, and only an openness to truth can help us move beyond them as a nation.