Should News Sites Have Paywalls?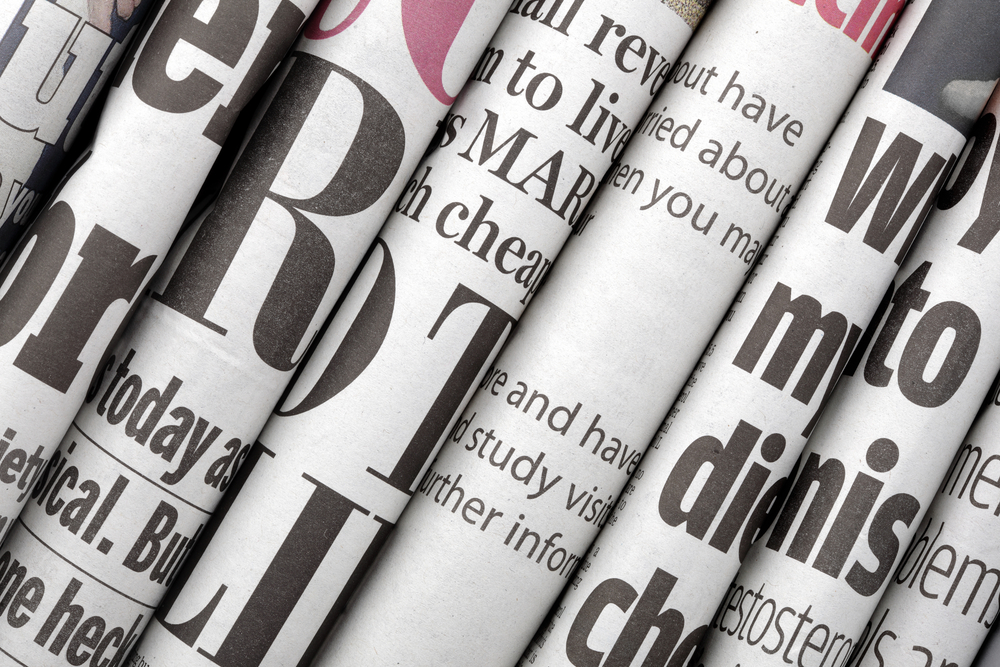 This article has a set of discussion questions tailored for classroom use. Click here to download them. To see a full list of articles with discussion questions and other resources, visit our "Educational Resources" page.
---
If you've read any online article produced by a reputable newspaper in the last ten years, you've inevitably bumped into a paywall. Even if you've managed to slip through the cracks, you've seen a glaring yellow box in the corner, reminding you that this is your last free article for the month. Maybe this gets you thinking about the ethics of pay-to-read journalism, so you seek out articles like Alex Pareene's piece for The New Republic, only to find that an article about the dangers of paywalls is hidden behind yet another paywall.
If you do manage to read Pareene's piece, you'll find that he makes some good points about what he calls "the media wars," the uphill battle between costly but fact-based journalism (like The New York Times, which erected its paywall back in 2011) and the endless stream of accessible, but factually untrue, stories churned out by the conservative media machine.
How has reputable journalism become so unprofitable? First off, big tech companies like Google and Facebook receive the majority of ad revenue from online content, as Alex C. Madrigal explains. Local newspapers get lost in the bottomless sea of content, and are ultimately unable to compete. As a 2020 report from the University of North Carolina's Hussman School of Journalism and Media showed, small news sources are disappearing at an alarming rate, creating "news deserts" in online spaces. Conservative propaganda machines, backed by a seemingly endless supply of money, swiftly filled that void, resulting in an increasingly homogeneous and right-leaning landscape of digital journalism.
As Pareene points out, putting up a paywall is "the only model that seems to work, in this environment, for funding particular kinds of journalism and commentary." But if you do this, sites like Stormfront "will set up shop outside the walls, to entertain everyone unwilling to pay the toll." Furthermore, "subscription models by definition self-select for an audience seeking high-quality news and exclude people who would still benefit from high-quality news but can't or don't want to pay for it. " In other words, paywalls only perpetuate the divide between fact-based journalism and free propaganda.
But at the same time, paywalls are necessary for papers that value honest reporting. Solid journalism requires training, time, and money, and those who dedicate their life to the pursuit of the truth must be compensated for their labor. Free content is so easy to produce because it doesn't require much time or effort to disseminate a lie.
It's a problem without an easy fix. We might just encourage everyone to buy a newspaper subscription, but as the post-pandemic economy worsens, that solution appears less and less viable. A 2019 report released by Reuters Institute for the Study of Journalism found that a measly sixteen percent of people in the United States (the majority of whom tended to be wealthy and well-educated to begin with) pay for their news online. When only the well-off can afford quality journalism, fake news inevitably flourishes.
As Pareene says, this situation is not just a failure on the part of media outlets, but "a democratic problem, in need of a democratic solution." This sentiment is echoed by Victor Pickard, who argues in his 2019 book Democracy without Journalism? that "Without a viable news media system, democracy is reduced to an unattainable ideal." As the coronavirus pandemic continues to alter the fabric of everyday life, and conspiracy theories play an increasingly important role in national politics, reliable journalism is more important than ever, and new models for generating profit will have to emerge if anything is to change.