On Journalistic Malpractice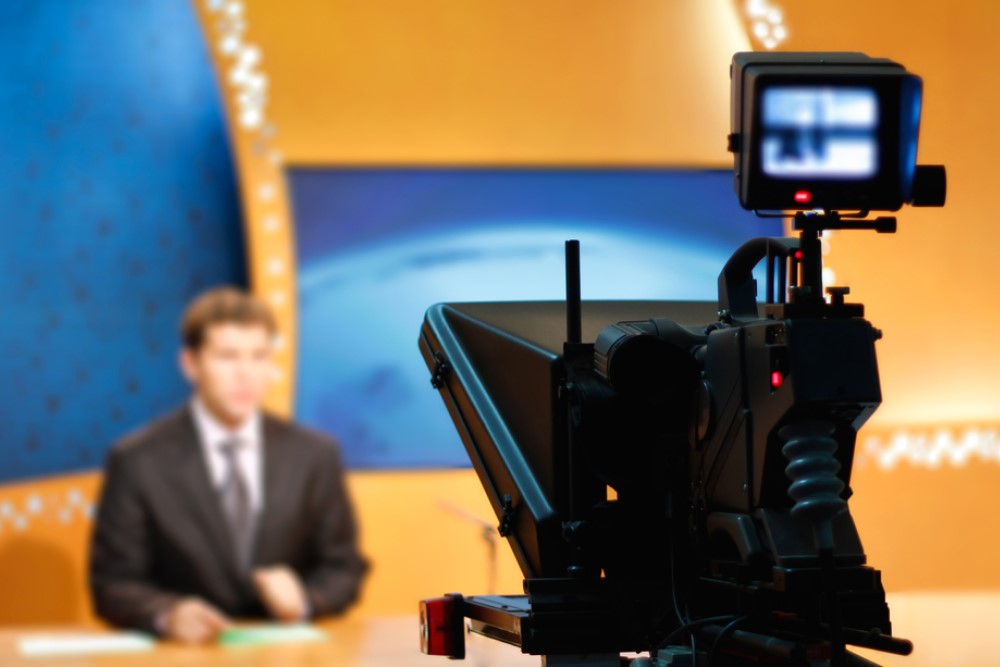 This article has a set of discussion questions tailored for classroom use. Click here to download them. To see a full list of articles with discussion questions and other resources, visit our "Educational Resources" page.
---
In 2005, then-CNN anchor Lou Dobbs reported that the U.S. had suffered over 7,000 cases of leprosy in the previous three years and attributed this to an "invasion of illegal immigrants." Actually, the U.S. had seen roughly that many leprosy cases over the previous three decades, but Dobbs stubbornly refused to issue a retraction, instead insisting that "If we reported it, it's a fact."
In 2020, then-Fox-News anchor Lou Dobbs reported that the results of the election were "eerily reminiscent of what happened with Smartmatic software electronically changing votes in the 2013 presidential election in Venezuela." Dobbs repeatedly raised questions and amplified conspiracy theories about Donald Trump's loss, granting guests like Rudy Giuliani considerable airtime to spread misinformation about electoral security.
It's generally uncontroversial to think that "fake news" is epistemically problematic (insofar as it spreads misinformation) and that it can have serious political consequences (when it deceives citizens and provokes them to act irrationally). Preventing these issues is complicated: any direct governmental regulation of journalists or news agencies, for example, threatens to run afoul of the First Amendment (a fact which has prompted some pundits to suggest rethinking what "free speech" should look like in an "age of disinformation"). To some, technology offers a potential solution as cataloging systems powered by artificial intelligence aim to automate fact-checking practices; to others, such hopes are ill-founded dreams that substitute imaginary technology for individuals' personal responsibility to develop skills in media literacy.
But would any of these approaches have been able to prevent Lou Dobbs from spreading misinformation in either of the cases mentioned above? Even if a computer program would have tagged the 2005 leprosy story as "inaccurate," users skeptical of that program itself could easily ignore its recommendations and continue to share the story. Even if some subset of users choose to think critically about Lou Dobbs' 2020 election claims, those who don't will continue to spread his conjectures. Forcibly removing Dobbs from the air might seem temporarily effective at stemming the flow of misinformation, but such a move — in addition to being plainly unconstitutional — would likely cause a counter-productive scandal that would only end up granting him even more attention.
Instead, rather than looking externally for ways to stem the tide of fake news and its problems, we might consider solutions internal to the journalistic profession: that is, if we consider journalism as a practice akin to medicine or law, with professional norms dictating how its practitioners ought to behave (even apart from any regulation from the government or society-at-large), then we can criticize "bad journalists" simply for being bad journalists. Questions of epistemic or political consequences of bad journalism are important, but subsequent to the first question focused on professional etiquette and practice.
This is hardly a controversial or innovative claim: although there is no single professional oath that journalists must swear (along the lines of those taken by physicians or lawyers), it is common for journalism schools and employers to promote codes of "journalistic ethics" describing standards for the profession. For example, the Code of Ethics for the Society of Professional Journalists is centered on the principles of accuracy, fairness, harm-minimization, independence, and accountability; the Journalism Code of Practice published by the Fourth Estate (a non-profit journalism watchdog group) is founded on the following three pillars:
reporting the truth,
ensuring transparency, and
serving the community.
So, consider Dobbs' actions in light of those three points: insofar as his 2005 leprosy story was false, it violates pillar one; because his 2020 election story (repeatedly) sowed dissension among the American public, it fails to abide by pillar three (notably, because it was filled with misinformation, as poignantly demonstrated by the defamation lawsuit Dobbs is currently facing). Even before we consider the socio-epistemic or political consequences of Dobbs' reporting, these considerations allow us to criticize him simply as a reporter who failed to live up to the standards of his profession.
Philosophically, such an approach highlights the difference between accounts aimed at cultivating a virtuous disposition and those that take more calculative approaches to moral theorizing (like consequentialism or deontology). Whereas the latter are concerned with a person's actions (insofar as those actions produce consequences or align with the moral law), the former simply focuses on a person's overall character. Rather than quibbling over whether or not a particular choice is good or bad (and then, perhaps, wondering how to police its expression or mitigate its effects), a virtue theorist will look to how a choice reflects on the holistic picture of an agent's personality and identity to make ethical judgments about them as a person. Like the famous virtue theorist Aristotle said, "one swallow does not make a summer, nor does one day; and so too one day, or a short time, does not make a man blessed and happy."
On this view, being "blessed and happy" as a journalist might seem difficult — that is to say, being a good journalist is not an easy thing to be. But Aristotle would likely point out that, whether we like the sound of it or not, this actually seems sensible: it is easy to try and accomplish many things, but actually living a life a virtue — actually being a good person — is a relatively rare feat (hence his voluminous writings on trying to make sense of what virtue is and how to cultivate it in our lives). Professionally speaking, this view underlines the gravity of the journalistic profession: just as being a doctor or a lawyer amounts to shouldering a significant responsibility (for preserving lives and justice, respectively), to become a reporter is to take on the burden of preserving the truth as it spreads throughout our communities. Failing in this responsibility is more significant than failing to perform some other jobs: it amounts to a form of malpractice with serious ethical ramifications, not only for those who depend on the practitioner, but for the practitioner themselves as well.