The Day after Election: Democracy and Good Faith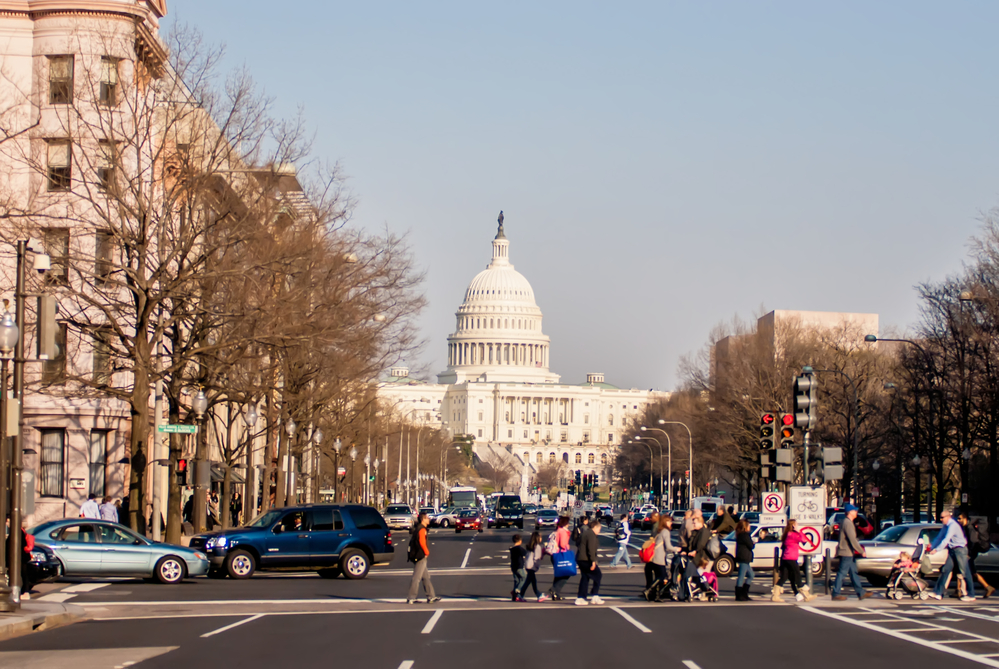 Much attention and energy is focused on the outcome of the election, but regardless who wins there is a great deal of work to be done — simply declaring one side the victor won't solve our problems. So what's the next question we should be asking after "Who won?"
In a recent podcast discussing the state of the American democracy, David Runciman remarked:
"The optimistic view is that democracy is a resilient and flexible form of politics… but there's a deeper fear – which is that something has changed, something over these last three and a half years; [that the Trump presidency] has left not just a stain but a kind of permanent imprint on how people think about the institutions the values and the norms [of American democracy]."
America, and the world, will know soon if Trump gets in for a second term. There has been much talk over the past four years about how much damage Donald Trump could do, is doing, and has done to American democracy, and much discussion about the ongoing effects of the stress the Trump presidency has had on the institutions of American democracy.
If Trump loses, it isn't yet clear how the institutions of American democracy will emerge from the crisis of his presidency. If Trump is returned to office, no one knows what the state of American democracy will be after four more years, but the prognosis would not be good.
When people talk about the 'institutions of democracy' they usually mean the balance between legislative and executive power, the checks and balances Congress is supposed to provide, as well as the role of an independent judiciary and a free press. The last four years, compounded by fears that Trump may refuse to concede a lost election, have demonstrated many weaknesses and vulnerabilities in all these areas. But there is another important democratic 'institution' rarely mentioned yet vital for a healthy and functional democracy – that of good faith.
When Utah senator Mike Lee said recently that "democracy isn't the objective" of America's political system, he confirmed the suspicions of many in appearing to speak out loud the agenda and tactics of the Republican Party. Other Republican figures, including the president, are on record admitting that without voter suppression tactics the Republican party could not retain, or likely ever again attain, the power of the presidency or of Congress.
Good faith means that all sides of politics respect and uphold the central principle of democracy as a system of government formed by and of and for the people. Citizen participation is needed for this. A high degree of trust is needed. For there to be trust in politicians they must be trustworthy. If you trust someone who lies and cheats, that doesn't make you a trusting person, it makes you gullible. So there has to be the right kind of trust, which is reciprocal and earned and not misplaced.
Good faith, necessary for democracy to function, is derived from the institution itself: from respect for and deference to true democratic principles by those empowered to discharge its duties. Good faith is attached to the principle of fairness, and it is lost when the desire to win at any cost takes hold.
Erosion of good faith between political parties, where there is no recognition of a common good, only the good for one side or another, has been poisoning American democracy since before Trump descended the escalator at Trump Tower to announce his candidacy. So, while it is tempting to think of this election as centrally a test of whether the American democracy can withstand authoritarianism — of whether the world's oldest and longest surviving democracy can withstand the stress test of Donald Trump — it would be incorrect to think the era of bad faith began with him, even if he is the unsurpassed master of its theatrics.
Much has been made over the last four years about the Republican Party in general, and particular key figures such as Mitch McConnell, as enabling Trump – but Sarah Churchwell makes the point that the failure of McConnell et al to reign Trump in has enabled the ideological right. Trump has been utilized by the Republican Party to pursue its arch-conservative and patently antidemocratic agenda.
Heading into the election Trump has not only helped advance the conservative ideologue's antidemocratic agenda, but taken it to a whole new level. As Sabeel Rahman (president of the thinktank Demos) says: "A set of actors in the Trump administration and the Republican party have made it very clear that their intention is to hold on to political power at the expense of democratic institutions." This was spelled out (although incorrectly) by Mike Lee: "Democracy isn't the objective; liberty, peace, and prospefity [sic] are. We want the human condition to flourish. Rank democracy can thwart that."
It has been clear leading into this election that voter suppression and intimidation is the Republican plan for winning the election. Added to this is the widespread fear that Trump won't concede, and the uncertainty about what will happen next. Judith Butler tells David Runciman: "…I think if Trump is successful in his efforts to contest, litigate, or otherwise cling on to power, then he is there unless the government is able to act and remove him."  At this stage, as the election looms, we don't know how such a scenario would play out.
Democracy — and the institutions and democratic norms it relies on — has, at best, always been a slow dance towards a better, more inclusive, more progressive, and more just iteration of a political ideal where the views and interests and of the people are represented through various means of direct and indirect choice. The lack of good faith now at the heart of the system has severely impeded this goal. It seems that all but a few, now-powerless members of the GOP are willing to sacrifice good faith for power – and, whatever happens next week, the American democracy cannot heal without some restoration of those vital democratic institutions of trust and good faith.