Misericordia and Trump's Illness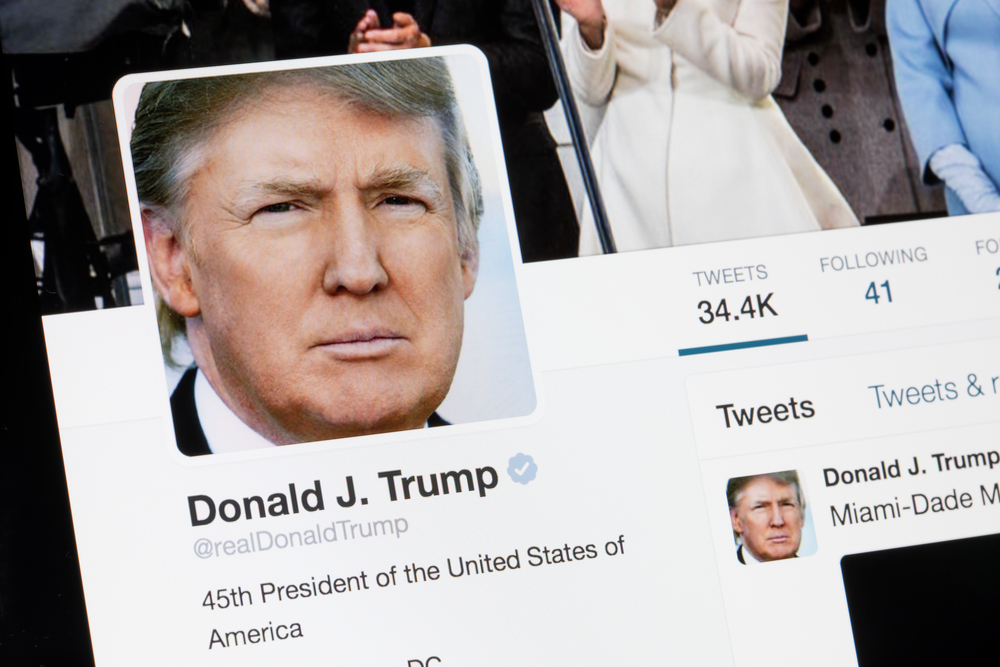 Is it okay to feel joy or mirth at another person's misfortune? In most cases, the answer is clearly 'no.'  But what if that person is Donald Trump? If my Facebook feed is any indicator, many people are having such feelings and expressing them unapologetically. On one approach to normative ethics known as virtue ethics, the main question to ask about this is: what does this response tell us about our character? Is it compatible with good character for someone to express joy over Trump's illness and possible demise?
For Aristotle, who is one of the originators of this approach to ethics, a virtue is a good quality of a person's desires, emotions, and thoughts. A person has a virtue, an excellence of character, when their desires, emotions, and thinking reflect the value that the objects of these desires, emotions, and thoughts have in the context of a well-lived human life. If we are intemperate, we overvalue pleasures of eating, drinking, and sex relative to other goods such as knowledge and family; if we are cowardly, we over-value physical safety, placing it above friendship and community. Applying this framework to feeling joy over Trump's illness, there is a question of whether we are appropriately reacting to that human being's suffering and misfortune.
The question isn't settled by the fact that in most cases we would condemn expressions of joy at a rival or opponent's misfortune. Virtue ethicists favor taking context into account; it really is a matter of whether we are feeling appropriately toward this person in this context. In many cases in which we might feel Schadenfreude, we can recognize that the stakes of our disagreement or competition are simply not comparable to the value of life and freedom from suffering. If I am competing with another person for a job, say, his falling seriously ill before an important interview leading him to miss the interview should not be an occasion for joy. After all, there are other jobs, presumably, but not another life for my rival. For that reason, to display joy at the misfortune reveals a flawed character.
Aristotle, it seems to me, did not quite have what it takes to capture this thought. Although he conceived of the virtues in a powerful way that many to this day take seriously, he did not have a clear label for a virtue that came to be prominent in the Christian tradition that followed him. Thomas Aquinas gives a privileged place to the virtue of charity. For him, this is a virtue that, at least in part, comes from God, a so-called 'infused' virtue. Our capacity to love God and our fellow human beings appropriately goes beyond our natural resources and requires an infusion of grace. But one aspect of charity seems not require this infusion, and that is the virtue of mercy or misericordia: a virtue to respond to the suffering of others with sadness that motivates us to works of mercy, among which are enumerated visiting the sick and giving comfort to the afflicted. This is a virtue that stems from our human nature, which is susceptible to disease and injury, and we all have reason to want our disease and injury to be greeted with concern and care rather than indifference or mockery. It seems clear that in most cases, expressing joy at another's sickness would be a clear indicator of lacking the virtue of mercy, a defect in our capacity to love our fellow human beings as they should be loved.
The case of Trump strikes me as more complex than the case of a rival for a job. After all, he has caused real suffering for many people, including thousands of children locked in detention centers. It seems to me that people inclined to feel joy at Trump's suffering have felt enormous, and to my mind, appropriate anguish over the impact of Trump's policies. Further, he has himself created the conditions that have led to the prevalence of the very illness that he has caught.  Hence, his illness may seem a just comeuppance to someone who has at every turn showed himself to be self-serving, oblivious to the impact of his decisions on others, and therefore who himself clearly lacks the virtue of mercy.
And so, does the lack of mercy in someone, including someone whose decisions are so consequential for the well-being of others, justify joy at their suffering, or does that joy indicate a lack of mercy? It seems to me clearly the latter.  It might seem as though I am responding appropriately to the goods at stake in feeling joy at Trump's illness: I might say that ending the suffering of children in detention centers is reflected in the joy I feel at the illness and possible disablement or death of the person who caused the children's suffering. Clearly, it would be a joyous occasion if those detention centers were closed, but that isn't what I am rejoicing over in joy over Trump's illness. After all, there is no certainty that his demise will bring an end to those detention centers. And so, it is really a desire for revenge: anger and a sense of powerlessness over what he has done occasions the desire to harm the cause of my anger. And so, it might seem that anger is never appropriate, inasmuch as mercy is a virtue, or else there is some inner conflict between the virtues. Yet, this need not be so. For Aquinas, there is appropriate hatred and anger, only it is not directed to the person. Instead, it is directed to acts: we can appropriate hate and feel anger at Trump's acts and wish them to be counteracted or thwarted, but not in ways that are in conflict with the value of his life. It is, of course, understandable that these feelings get out of our control, all the more so, the more immediately our lives have been touched by what Trump's opponents take to be his unjust and self-serving acts. Anyone who has lost someone to COVID-19 in the United States can legitimately point to the President's deeds as a contributing cause of their loved one's suffering and death. It is difficult to contain our hatred and anger to the acts and not extend them to the person behind the acts. Still, we might wish we did not have such feelings, and recognize that they don't reflect our deeply considered values. Such, I think, is the right stance to take on expressions of joy over Trump's illness.