The Ethics of Escapism (Pt. 3): Searching for the Personal when Everything Is Political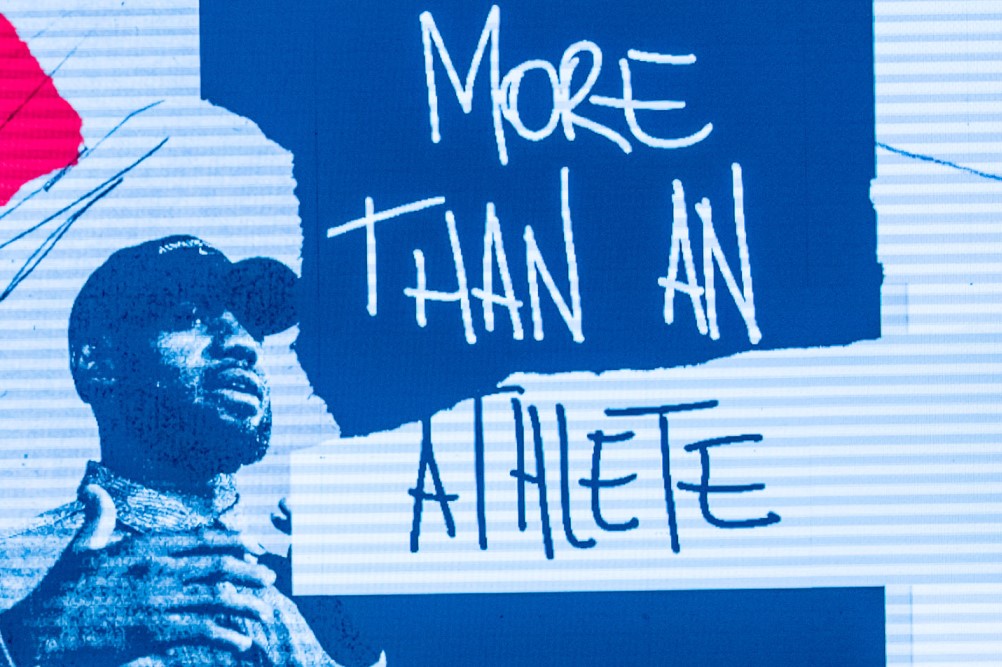 It is beyond understatement to say that anyone could be feeling overwhelmed right now. For over four months, there have been daily protests against the brazenly public murder of Black people by police officers. If the police violence and terrorizing weren't enough, the often hateful and willfully ignorant responses to calls for change to the system are emotionally draining, constant throughout the year, and can come from surprising places within anyone's personal circle.
We can add to this ongoing discord the divisive attitudes concerning the pandemic and a rapidly approaching national election — fewer than 40 days away! — where the stakes are presented as the highest in history. The sheer amount of noteworthy news flooding in every day makes it difficult to balance the need to act and stay informed against restorative personal commitments that are needed to reproduce this labor on a daily basis.
In recent days and weeks, there have been loud calls to have a sharper dividing line between what can or should be "political" and what shouldn't be. There are loud public complaints that the arenas that appear to allow for the sort of personal restoration, now drudge up the very issues that many seek to escape.
At the NFL season opener, fans in Missouri booed the Kansas City Chiefs and Houston Texans when they stood arm-in-arm on the field in support of racial unity. Angry responses to demonstrations calling attention to the unjust treatment of Black people in the US and in sports have a long history, and the response to the unity demonstration is reminiscent of the hateful response to Colin Kaepernick's protest during the national anthem four years ago.
Also this year, Naomi Osaka won the US Open's singles tournament while wearing masks with the names of Breonna Taylor, Elijah McClain, Ahmaud Arbery, Trayvon Martin, George Floyd, Philando Castile and Tamir Rice, all victims of racial injustice. British Formula One driver Lewis Hamilton wore a shirt calling for the arrest of Breonna Taylor's murderers.
The world of sports is not the only arena where politics is "encroaching." Media such as movies and TV are including more and more topical content and referential issues. For instance, Marvel series have made more and more direct references to the realm of government and the dynamics played out in our administration. Zac Stanton at Politico claims that escapist content is impossible at this point and recommends "leaning in." In 2018 at the New Republic, Jeet Heer suggested that avoiding the content of the news would require the drastic measure of avoiding media completely.
The desire to cling to apolitical media and discourse is nothing new, and complaints about political encroachment similarly did not begin with the exhaustion of 2020. But it is difficult to develop an understanding of "political" that can cleanly divide entertainment that has a political message from that which doesn't.
One sense of the "political" is the realm that you can disagree with friends but remain friends; perhaps in this sense the political denotes the particulars of policies and government, while the fundamentals of friendship can be preserved. For instance, in this sense, the "political" could address specifics of how the economy should work: should we have a progressive or flat tax? What should the brackets be? How should our tax dollars be allocated to different programs? Many can imagine disagreeing with friends over this question, especially given how much we can understand where the values of our friends originate and which issues resonate deeply and differently with each of our loved ones.
Another sense of the political is more robust. "Political" can delineate the role that power has in our society, and the importance that the relationships of power be put to use appropriately. The government wields a huge amount of power in a variety of ways, legislating support for citizens in less fortunate circumstances, articulating parameters of punishments for its citizens, and the standards for individuals to dwell in its boundaries and become citizens. The government further protects and ensures that people are respected and treated with the dignity that morality demands in domains that the public deems its jurisdiction.
When "political" denotes the power dynamics and moral reality of persons in our society, we could understand this domain as one regarding justice. On this understanding, the relevant topics would go beyond the policies that are invoked in the more minimalist sense above – where the political represents the sphere in which two people could agree on "the fundamentals" of morality, yet disagree about politics. Here, the topics and issues of politics or justice, include how people are rightfully treated, how government plays a role in how we should relate to each other in a society, who should be granted rights, how punishments should be meted out, etc.
There is media and entertainment whose content explicitly addresses the issues that are uncontroversially "political." News is the clearest example, but films and TV shows that include political figures, revolutions, and topics related to our current situations of racist violence, corrupt leaders, and widespread illness also might qualify as "political" media at this time.
However, it is not just the explicit content of the entertainment that we consume that qualifies as political. Our interactions with one another every day reflect a particular power dynamic and moral reality. When the media we consume encourages the dehumanization of marginalized groups of people in our society, it buttresses our current power structures and propagates the unjust relationships in our society, where not everyone is equal and not everyone gets to be respected, safe, and viewed as worthy of the same rights.
The jokes in our movies and TV series whose premises are that fat people are lazy, gorge themselves on food, or are punishments to pursue for romantic pursuits at bars are a matter of politics, propagate an unjust society, or the representation of trans people as individuals "dressing up" as a different gender, or tricking people into dating them, or completely outside of mainstream society, or the overrepresentation of straight white people as the default, and non-white and queer people as struggling, or victims, or uneducated, are all matters of justice, whose continued use helps to prop up an unjust society. Media is saturated with depictions of the moral relationship between the various members of our society, and this composite picture creates and reflects the reality we see.
When people boo at a show of solidarity and inclusion at a sporting event, they are mistakenly categorizing "sports" as entertainment free from the political domain. Setting aside the billions of subsidies the NFL gets from tax-payers, the national anthem sung at every game, the fact that politicians gain political points by throwing first pitches and are seen as more "American" for luxuriating in their overpriced viewing seats, all suggest that sports are political. Players stood for racial unity, faced booing from the fans, and then performed for an unsupportive and aggressive audience in a sport that is notorious for putting its players' health and safety at risk, which is a matter of justice.
This group of professionals face a history of racism in their organization, working for team owners who are almost exclusively white (and many of whom have deep ties to Trump), and lacking the support from their privileged white teammates during fights for racial justice. Further, 70% of NFL fans are white, and the racist attacks on shows of support for racial equality as well as the brazen display of disrespect for athletes reveals deeper issues in the fandom of the NFL.
On neither understanding of "political" can sports fans genuinely claim political encroachment.
On the minimalist understanding of "political," where we are restricted from considering questions of human rights and respect, the recognition of racial violence and bigotry falls outside the scope, and there are not grounds for complaint on the basis of political encroachment. Anything that could be considered "political" on this account has always been there, friends simply don't talk about it.
If, however, we have the more robust understanding of "political," then all media and entertainment are matters of justice and a question of our obligations regarding the the rights and dignity of ourselves and others. The oppression and violence towards members of our society is relevant to justice and politics, but it is not distinct to particular arenas, or content explicitly about the news. Politics in this sense is a part of all domains of life, and friendships, entertainment, etc. are part of politics. Relationships with those close to us would not be very healthy or successful if they included deep disagreements over who was worthy of rights and dignity. Entertainment is politically laden and potentially unjust when it exploits the labor of marginalized groups, as many sports do. Similarly, when pernicious stereotypes saturate visual media and reinforce dehumanization and bigotry, this is a political issue when politics is understood as justice.
Whether we understand politics in the minimal sense or as the domain of justice, there is no clear boundary cordoning it off from between the various aspects of our lives. Entertainment, as tied up in our experience of the human condition, has always been (and will always be) "political."
Part I – "The Ethics of Escapism" by Marko Mavrovich
Part II – "Two Kinds of Escape" by A.G. Holdier