Anti-Maskers and the Dangers of Collective Endorsement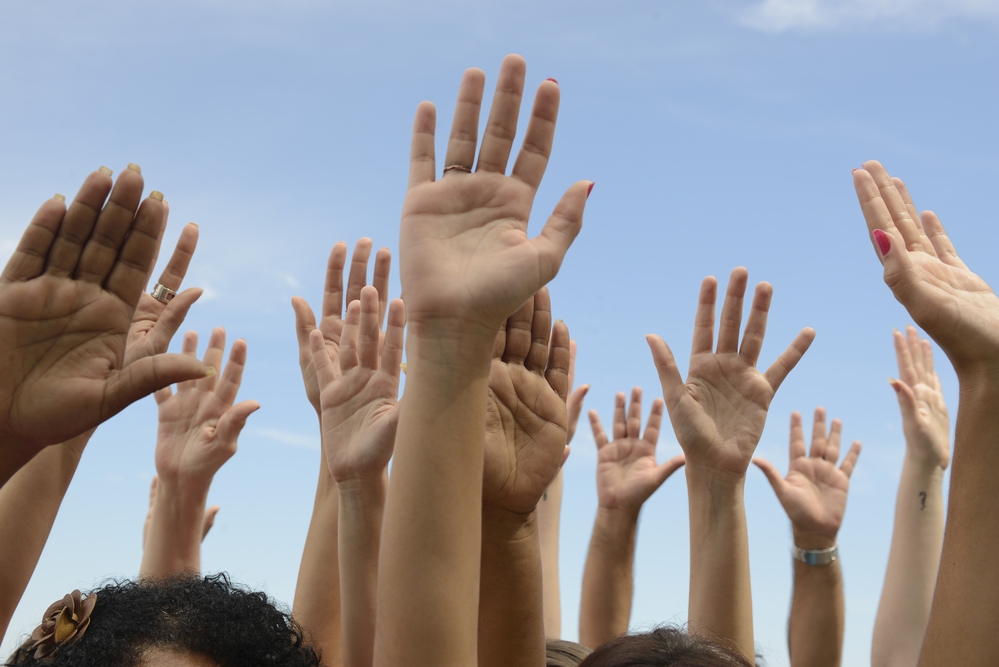 Tensions surrounding the coronavirus pandemic continue to run high, especially in parts of America in which discussions over measures to control spread of the virus have become something of a political issue. Recently, some of these tensions erupted in the form of protests of "anti-maskers": in Florida, for example, a group of such individuals marched through a Target, telling people to take off their masks, and playing the song "We're Not Going to Take It." Presumably the "it" that they were no longer interested in taking pertained to what they perceived to be a violation of personal liberties, as they felt as though they were being forced to wear a mask against their wills. While evidence regarding the effectiveness of masks at keeping oneself and others safe continues to grow, there nevertheless remains a vocal minority that believes otherwise.
A lot of thought has been put into the problem of why it is that people continually ignore good scientific evidence, especially when the consequences of doing so are potentially dire. There is almost certainly no singular, easy answer to the problem. However, there is one potential reason that I think is worth focusing on, namely that anti-maskers, among many others of those who reject the best available scientific evidence on a number of issues, will tend to trust sources that they find on social media instead of through more reputable outlets. For instance, one investigation of why anti-maskers hold their beliefs pointed to the effects of Facebook groups in which such beliefs are discussed and shared. Indeed, despite their efforts to contain the spread of such misinformation, anti-masker Facebook groups remain easy to find.
However, the question remains: why would anyone believe a group of random Facebook users over scientific experts? The answer to this is no doubt multifaceted as well. But one reason may come down to a matter of trust, and that the ways we determine who is trustworthy works differently online than it does in other contexts.
As frequent internet users will no doubt be familiar with already, it can often be difficult to identify trustworthy sources of information online. One reason is that the internet offers varying degrees of anonymity: the consequence is that one will potentially not have much information about the person one's talking with, especially given the possibility that people can fabricate aspects of their identities in online environments. Furthermore, interacting with others through text boxes on a computer screen is a very different kind of interaction than one that occurs face-to-face. For instance, researchers have shown that there are different "communication cues" that we pick up on when interacting with each other, including verbal cues like tone of voice, volume of speech, and rate at which one is speaking, and visual cues like facial expressions and body language. These kinds of cues are important when we make judgments about whether we should believe what the other person is saying, and are largely absent in a lot of online communication.
With less information about each other to go on when interacting online, we will then tend to look to other sources of information when determining who to trust. One thing internet users tend to appeal to is endorsement. For instance, when reading things on social media or message board sites we tend to put more trust in those posts that have the most hearts, or likes, or upvotes, etc. This is perhaps most apparent when you're trying to decide what product to buy: we tend to gravitate towards those with not only the highest ratings, but those that have the most high ratings (something with one 5 star review doesn't mean much, but a product with hundreds of high reviews means a lot more). The same can be the case when it comes to determining which information to believe: if your post has thousands of endorsements then I'm probably going to at least give it a look, whereas if it has very few, I'll probably pass it by.
There is good reason to trust information that is highly endorsed. As noted above, it can be hard to determine who to trust online because it's not clear whether someone is really who they say they are. It's easy for me to join a Facebook group and tell everyone that I'm an epidemiologist, for example, and without having access to any more information about me you've got little other than my word to go on. Something that's much harder to fake, though, is a whole bunch of likes, or hearts, or upvotes. So the thought is that if enough other people endorse something, that's good reason to trust it. So here's one reason why people getting their information off social media might trust that information more than that coming from the experts, namely because it is highly endorsed by many other members of their group.
At the same time, people might be more willing to believe those with whom they interact with online in virtue of the fact that they are interacting with them. For instance, when a scientific body like the CDC tells you that you should be wearing a mask, information is traveling in only one direction. When interacting with groups online, though, it can be much easier to trust those that you are interacting with, and not merely deferring to. Again, this is one of the problems raised by online communication: while there is lots of good information available, it can be easier to trust those with whom one can engage with, as opposed to just take orders from them.
Again, given that the problem is complex and multifaceted means that there will not be a one-size-fits-all solution. That said, it is worthwhile to think about how it might be possible for those with the good information to establish relationships of trust with those who need it, given the unique qualities of online environments.