"Phantom Champion" Memorabilia and Global Justice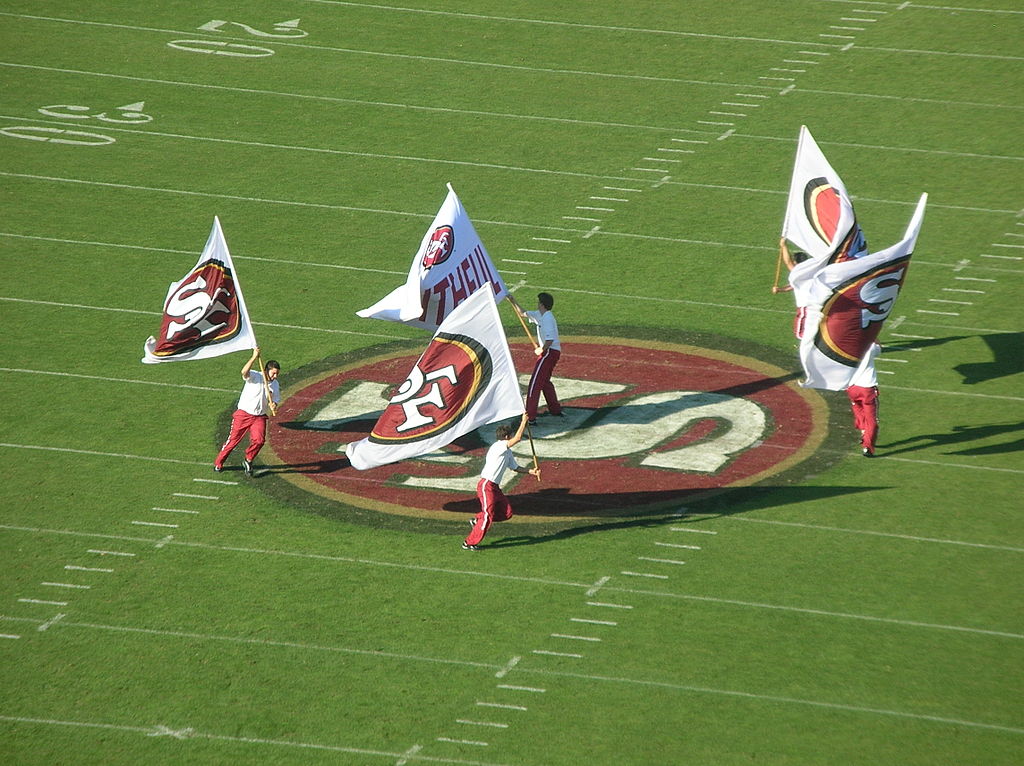 On February 2nd, the San Francisco 49ers were defeated by the football team from Kansas City (Missouri) in Super Bowl LIV. Almost immediately after the game ended, Kansas City players and coaches were sporting t-shirts, hats, and other celebratory memorabilia trumpeting their team's victory. Clearly, in order for them to be ready when needed (for both post-game merrymaking and for sale), the souvenirs needed to be created well in advance – long before it was known that Kansas City would end up the victors. Presumably, the losing side of the field held a similar shipment of now-inaccurate collectibles heralding the triumph of the 49ers. What happens to this "phantom champion" memorabilia? And what sorts of ethical questions might it provoke?
The answer to the first question comes in two parts: in many cases, souvenirs made unmarketable by a team's loss are donated to charities that distribute the clothing to parties in need; in some others, they are simply destroyed.
In both cases, although certainly some fans would jump at the chance to purchase tchotchkes celebrating a history that never happened, sports leagues are interested in preventing such merchandise from entering the secondary market; as a representative for the Major League Baseball Association explained in 2016, their choice to trash memorabilia celebrating Cleveland's (nonexistent) win over the Cubs was motivated by a concern to "protect the team from inaccurate merchandise being available in the general marketplace."
More frequently, rather than simply letting such materials go to waste, leagues have coordinated with non-profit groups to distribute the clothing to people in foreign countries or who have been victimized by natural disasters. As Jeff Fields, then-representative of a charity which has worked with the NFL in this way, explained in 2007, "Where these items go, the people don't have electricity or running water. They wouldn't know who won the Super Bowl. They wouldn't even know about football."
Which, for all of its humanitarian veneer, might suggest something less-than-morally-praiseworthy about how phantom champion materials are handled: either they simply go to waste (thereby contributing further to the problems inherent to "fast fashion") or they work to perpetuate what Teju Cole has called the "White-Savior Industrial Complex."
In the case of the first, recent years have seen much attention given to the problem of low-quality, inexpensively-produced clothing and other textiles ending up as landfill waste. Not only does so-called "fast fashion" (named for its ever-increasing speed of turnover to match ever-more-quickly-changing trends) produce upwards of 10% of humanity's carbon emissions, but the fashion industry is the second-largest consumer of water in the world. Many of the products targeted at fast-fashion consumers are made with polyester or other fossil-fuel-derived synthetics and washing these clothes introduces a significant amount of microplastics into the water supply. Overall, somewhere on the order of 85% of all textiles produced globally end up in landfills each year. Insofar as the NFL, MLB, and other professional sports organizations dump their undesired merchandise straight into the trash, they are directly contributing to problems of pollution and climate change.
Regarding the second, in critiquing American sentimentality that "is not about justice…[but]… is about having a big emotional experience that validates privilege," Cole directly channels W.E.B. Du Bois' criticisms of "whiteness" as that which patronizingly treats the Earth as being under the care of white people. Even – and perhaps particularly – when acting as a "caretaker," whiteness exudes the "assumption that of all the hues of God, whiteness alone is inherently and obviously better than brownness or tan…even the sweeter souls of the dominant world as they discourse with me on weather, weal, and woe are continually playing above their actual words an obligato of tune and tone." Writing in his essay "The Souls of White Folks," Du Bois continues, "Then always, somehow, some way, silently but clearly, I am given to understand that whiteness is the ownership of the earth forever and ever, Amen!" When American corporations disguise their garbage disposal as "humanitarian aid" and pat themselves on the back for donating unwanted products that, arguably, should never have been produced in the first place, it's hard to avoid cynicism when assessing their motivations – particularly when they patronizingly excuse the distasteful design of their gifts by belittling the targets of their supposed concern. "They wouldn't even know about football," indeed.
Certainly, there is much about the state of modern American football that is well-deserving of criticism; its unnecessary environmental waste is simply one more item on the list. This year, the NFL pushed to approach a zero-waste certification for the host of the 2020 Super Bowl (though it is worth noting that "zero waste to landfill" is not the same as "zero waste"); eliminating the problems posed by phantom champion products (even if that requires foregoing immediate merchandise sales) would be another small step in a positive direction.