The Ethics of Homeschooling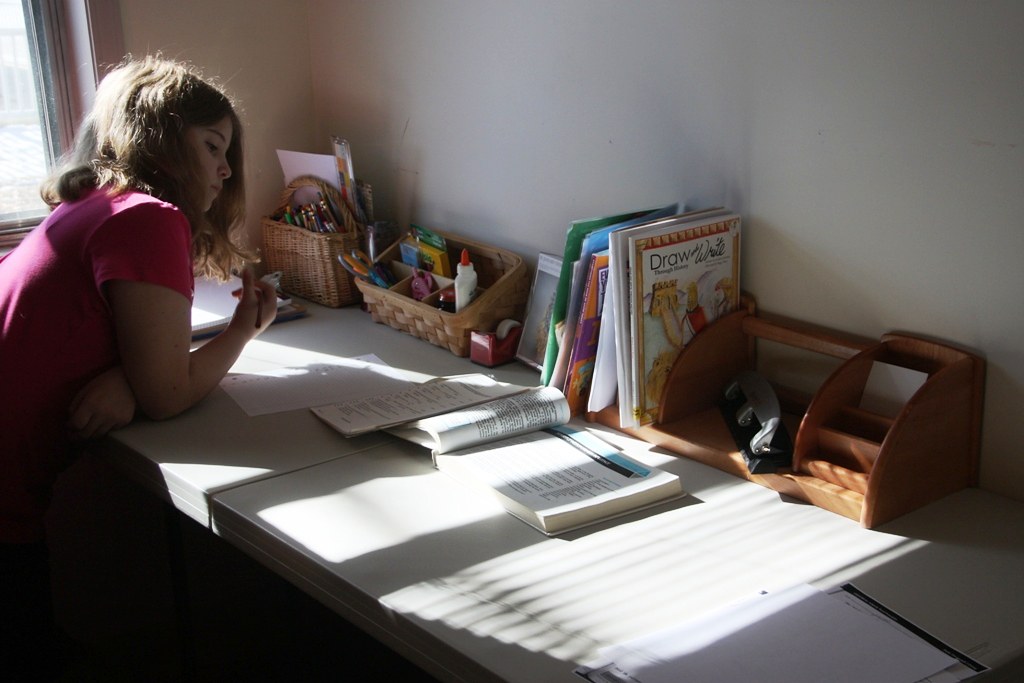 The National Home Education Research Institute labelled homeschooling one of the fastest growing forms of education in the US with an estimated two to eight percent rise in the population of homeschooled children each year over recent years. Although home-based learning as a concept is an old practice, it is now being adopted by a diverse range of Americans. This trend of homeschooling extends to countries around the globe including Brazil, the Philippines, Mexico, France, and Australia, among other nations.
One of the commonly cited motivations for homeschooling children is parents' concern for their child's safety. Homeschooling provides children with a safe learning environment, shielding them from exposure to possible harms such as physical and psychological abuse, bullying from peers, gun violence, and racism. Exposure to such harms can lead to poor academic performance and long-term self-esteem issues. Recent research suggests that homeschooled students often perform better on tests than other students. Additionally, homeschooling can also provide an opportunity for an enhanced parent-child bond, and is especially convenient for parents of special needs children requiring attentive care.
Homeschooling was legalized throughout the US in 1993, but the laws governing homeschooling vary from state to state. States with the strictest homeschool laws (Massachusetts, New York, Pennsylvania, Rhode Island, and Vermont) mandate annual standardized testing and an annual instruction plan. But policing in the least restrictive states (Texas, Oklahoma, Indiana and Iowa) border on negligence. Iowa, in particular, has no regulations at all, and considers notifying the district of homeschooling merely optional.
Even though homeschooling is legal and gaining traction in the US today, it is not immune to skeptics who view homeschooling as an inadequate and flawed form of education for students. The prevailing critique of homeschooling has to do with the lack of social interaction amongst homeschooled children with peers, which is an important aspect of a child's socialization into society. However, as most of homeschooled children's social interactions are limited to adults and their family members, this could lead to the child developing issues in the future regarding learning to handle individuals with different backgrounds, belief systems, and opinions. Homeschooling advocates counter this critique by contending that the environment at home is superior to the environment children are exposed to at school, but it raises the question, at what cost?
Another aspect of homeschooling that is a point of contention is the lack of qualification of parents who choose to homeschool their children. While teachers have experience teaching students over the course of years and therefore develop action plans that work best with students, the same cannot be said for most parents who are not teachers by profession. Therefore, while homeschooling parents may have the best intentions for their children, they may be ill-equipped to provide the standard of education offered in public or private schools. Furthermore, the learning facilities offered by parents at home may not be on par with the learning facilities available in schools.
An additional issue that must be taken into consideration is that homeschooled children in states with lax regulations are at increased risk for physical abuse that goes unreported and undetected, as a result of children being sequestered in their homes. Approximately 95% of child abuse cases are communicated to authorities by public school teachers or officials. By isolating the homeschooled child, unregulated homeschooling allows abusive guardians to keep their abuse unnoticed. Isolating children at home also poses a public health risk as schools require students to be immunized, but this is legally required of homeschooled children in only a few states. Not only are unimmunized children vulnerable to a multitude of diseases, but also put other children and adults alike at risk of contracting illnesses.
Parental bias is an added complication that homeschooled children must deal with. Parental bias refers to dogma a homeschooled child may be exposed to on account of being raised solely on their parents' belief systems. For example, most homeschooled children come from pious, fundamentalist Protestant families. Elaborating on the possible repercussions of unregulated homeschooling, Robin L. West, Professor of Law and Philosophy at Georgetown University Law Center writes in her article The Harms of Homeschooling, "[..] in much of the country, if you want to keep your kids home from school, or just never send them in the first place, you can. If you want to teach them from nothing but the Bible, you can." Parental bias can therefore cause an individual to develop a skewed understanding of the world and can also pose issues in the individual's life outside of home, when they are exposed to ideologies that are at odds with their own. If the homeschooled individual was raised in an environment with a homogeneous view on political, social or cultural issues, and if that is the only outlook that the child is exposed to, adjusting to the outside world with a plethora of opinions and values could cause internal dissension within the individual.
Given that one's early experiences in life can shape our persona as an adult, going to a regular school instead of being homeschooled can serve as a primer to being better equipped at handling the "real world." Furthermore, with the rising demand of homeschooling, it becomes essential to ask if the child is better off by learning about the "real world" while being sheltered by one's guardians. If homeschooling is indeed the superior option, perhaps constructing a standard curriculum for homeschooling could address the concerns raised by critics of home-based learning.