Angola Prison and the Ethics of Prison Labor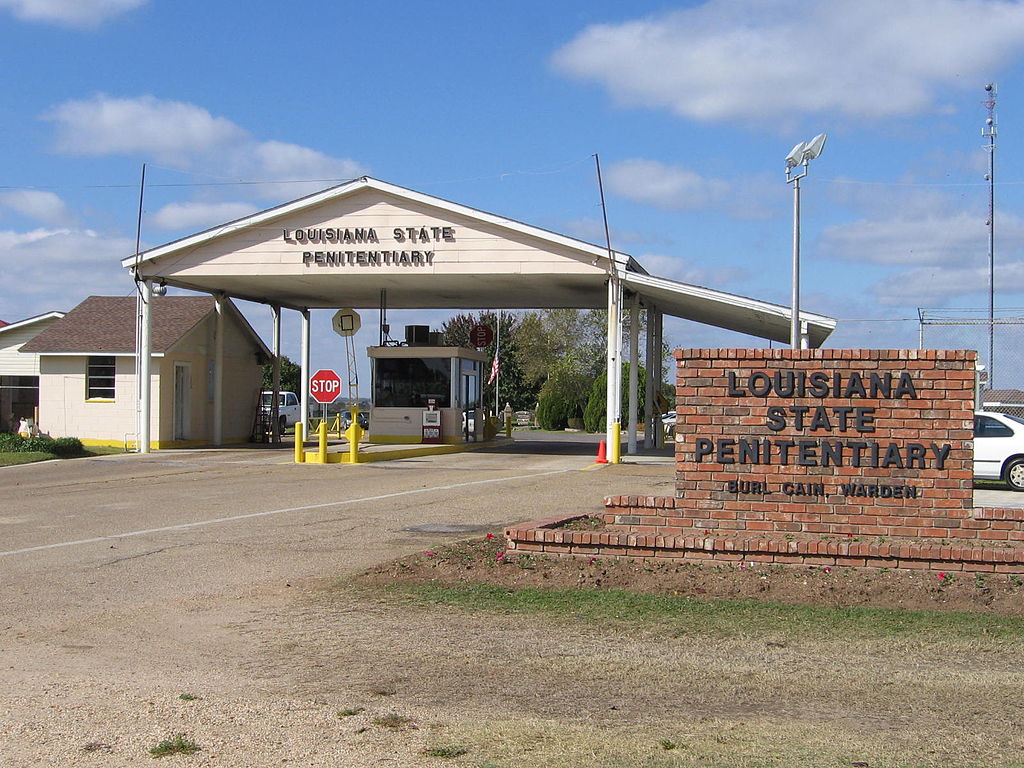 Walking through Louisiana State Penitentiary, one might feel as though they have traveled back to the early 19th century. Instead of wasting their days away in a cell, inmates (most of whom are black) line massive farm fields harvesting wheat, corn, soybeans, milo, and cotton. Prison guards (most of whom are white) patrol the fields on horseback, prepared to subdue an unruly inmate, or worse, an organized strike. Most hauntingly, there's a good chance that many of the prisoners working this field are descended from the slaves who worked it when it was a private plantation in the 19th century. It was during this period of private ownership that the land got its nickname, "Angola," after the African nation where many of its slaves hailed from. Centuries later, Angola Prison is now the largest maximum-security prison in the United States, and rigorously employs inmate labor.
Conditions of prison labor at Angola are known to be particularly brutal. Once called the "Alcatraz of the South" and the "Bloodiest Prison in America," there have been multiple alleged cases of prisoner maltreatment and torture. In the 1930s, 31 prisoners slit their Achilles tendons to protest brutal working conditions. More recently, however, allegations of slavery in court have been inmates' primary method of resistance. Social justice organizations such as the American Civil Liberties Union have attacked indications of slave labor such as inmates working for as little as two cents an hour, and punishments for not working being as severe as solitary confinement. Additionally, organizations have challenged Angola Prison on allegations of inmates being denied healthcare and being forced to live in unsanitary conditions.
However, despite its seeming brutality, prison labor at Angola may be doing more to benefit inmates than to harm them. This is thanks to rehabilitative reforms made to prison operations by former warden Burl Cain. Upon taking over the prison, Cain stated that his number one priority was "moral rehabilitation" of inmates in order to reduce in-prison violence. He did this by two means: religion and labor. Religion is obvious at Angola, with Christian churches scattering the prison grounds, and services being held daily. Holding more people who are serving life sentences than Alabama, Arkansas, Mississippi, Tennessee, and Texas combined, Cain's objective by imposing religion is to give inmates at Angola hope for their futures and motivation to behave properly. As for labor, Cain holds a similar objective. At Angola, work is intended to give inmates a day-to-day purpose by fostering skills and achievement. The type of work administered is not limited solely to the fields, however. Inmates are also encouraged to do work at the prison learning trades such as automotive technology, culinary arts, and plumbing. Those serving life sentences learn and teach these skills to inmates who have the possibility of parole, thus sustaining what is one of Louisiana's largest vocational institutions. While using religion and labor as means to achieving "moral rehabilitation" may be controversial, the results speak for themselves: the number of assaults in the prison has decreased from 1,346 in 1992 to just 343 in 2014.
Yet, despite the potential benefits provided to inmates at Angola, serious ethical pitfalls still exist. The most obvious of these pitfalls is the fact that inmates have no choice whether they work or not. This is where the argument over prison labor slips into slavery. The Thirteenth Amendment reads, "neither slavery nor involuntary servitude, except as a punishment for a crime whereof the party shall have been duly convicted, shall exist within the United States, or any place subject to their jurisdiction." While explicitly lawful, America's history of harsh incarceration practices, such as mandatory minimums and severe sentencing for drug offenses, would point to prison labor being an unethical practice. Louisiana laws are especially tough on crime. For example, the mandatory minimum sentence for second degree murder in Louisiana is life without parole, and a Louisiana citizen can be sentenced up to 10 years for writing a worthless check. Harsh sentencing laws such as these in combination with other factors contribute to Louisiana having the highest state incarceration rate in the U.S., and therefore the highest incarceration rate in the world. Because incarceration is sometimes unfair, particularly in Louisiana, enforcing labor while incarcerated could be considered slavery.
Additionally, the fact cannot be ignored that statistically, there are innocent men living and working in Angola. There have been as many as 850 exonerations in the U.S. since the late 1980s, and it is estimated that approximately one percent of America's incarcerated population is innocent. Applied to Angola Prison, which holds about 5,000 prisoners as of 2010, this means that as many as 50 men working Angola's fields did not commit the offenses for which they are serving time. Furthermore, the practice of prison labor falls under even more scrutiny when it is used for capital gain. In the U.S., it has become an increasingly popular practice for prisoners to be outsourced to factories and call centers of private businesses for the businesses' profit. These "private prisons" accounted for approximately 18% of federal prisoners in 2015, and corporations as large as Victoria's Secret and Starbucks are guilty of employing inmate labor to work for well below minimum wage. While Louisiana has continued to expand the legal rights of private prisons in the state, Angola appears to be the exception to this. Angola is almost entirely self-sustaining, with prisoners processing and consuming the goods they produce.
While Angola's version of inmate labor may seem inhumane on the surface, there are some very real benefits to prisoners who take advantage of some of the programs it has to offer. That being said, Angola still cannot escape many of the moral shortcomings that are carried with inmate labor. Inmate labor is a slippery slope into slavery, and slavery is the last thing the U.S. should be tampering with given its place in the nation's history. However, there is also the challenge of making the lives of prisoners serving life sentences meaningful again, and Angola at least appears to be taking steps to address that challenge. Regardless, the practice of inmate labor is riddled with ethical complexities, many of which can be solved at the source by re-evaluating the reasons a person should be incarcerated.