More Than Just a Game? Using Sports as a Political Tool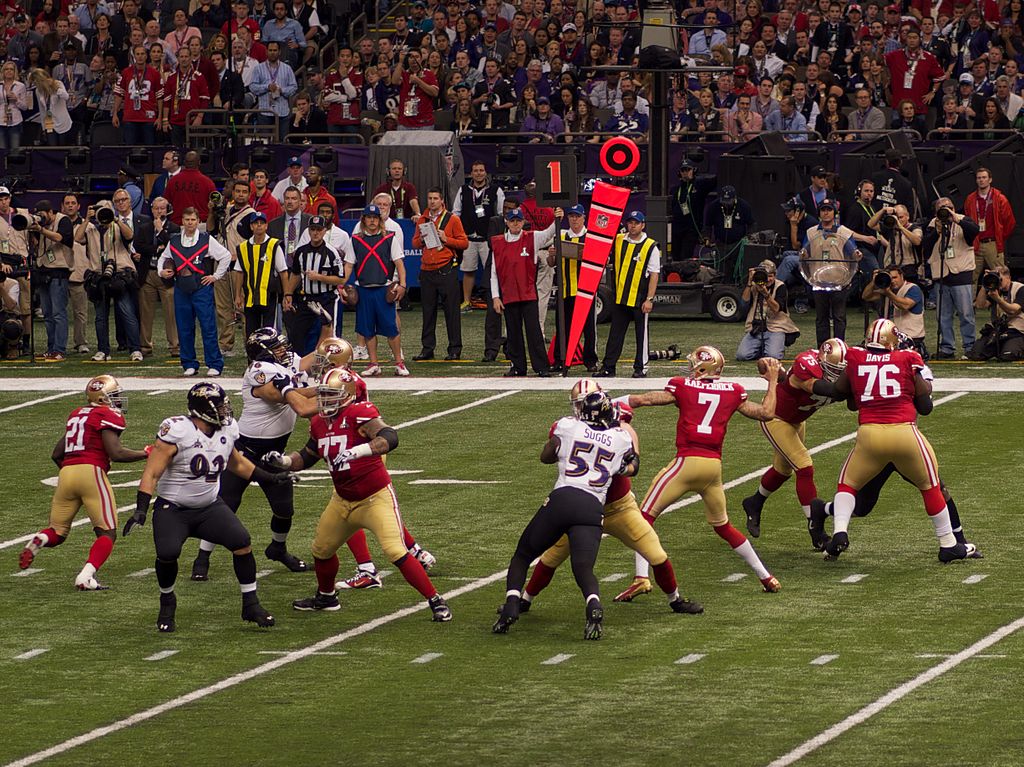 As the NFL heads into its second week of the regular season, former San Francisco 49ers quarterback, Colin Kaepernick, remains a free agent. With six years of professional experience and a Super Bowl ring, it is unusual that Kaepernick has yet to be signed by a team. Many suspect that teams are hesitant to sign Kaepernick because he is perceived as a potential PR concern. During the 2016 NFL preseason, Kaepernick began opting to sit or kneel rather than stand during the national anthem at games as protest against racial injustice and police violence. He was quoted saying, "I am not going to stand up to show pride in a flag for a country that oppresses black people and people of color. To me, this is bigger than football and it would be selfish on my part to look the other way. There are bodies in the street and people getting paid leave and getting away with murder."
Kaepernick's anthem protests received support from other NFL players, including Seattle Seahawks cornerback Richard Sherman, Oakland Raiders running back Marshawn Lynch, and Green Bay Packers quarterback Aaron Rodgers. He also served as inspiration for other mass rallies protesting racial inequality under his name. However, along with support, Kaepernick has also been subjected to widespread criticism. Supreme Court Justice, Ruth Bader Ginsburg, called the quarterback's protests "dumb and disrespectful," and he has even received death threats on social media. It is believed that critical voices such as these are the main factor causing Kaepernick's free agency.
As stated earlier, Kaepernick has been playing in the NFL of six years, and he lead the 49ers to a Super Bowl victory in 2013 after only three years of playing as their quarterback. Last season, he threw a total of 2,241 passing yards with only four intercepted passes. Meanwhile, about 20 other quarterbacks have been signed this most recent offseason, including Mike Glennon, who only threw 11 passes the past two years, and Josh McCown, who only won a single game with the Cleveland Browns last season. Kaepernick's skill is not what is making team owners and coaches hesitant.
Many suggest that the NFL has a fan base that is largely opposed to Kaepernick's protest. Recent polls show that a majority of NFL fans did not support Kaepernick's actions, and some even watched less football because of it. Dave Ippolito, a longtime New York Giants fan, is quoted speaking about protests during football games: "It's time to play football. It's not time for politics." Fan attitudes such as these worry team owners for the continued success of their franchises if they are to sign Kaepernick.
However, many NFL players are of the mindset that expressing political views during games is their only means of gathering attention towards a cause. Wide receiver for the New York Jets and a protester of the national anthem, Brandon Marshall, stated in an interview, "[Football] is our only platform to be heard. I feel like a lot of times people want us to just shut up and entertain them, shut up and play football. But we have voices as well." With approximately 111.3 million viewers having watched last season's Super Bowl, those voices have no trouble reaching a large audience.
Under free agency, Kaepernick has dedicated himself to activism. He began The Colin Kaepernick Foundation, which has pledged to donate $100,000 once a month for ten months to "organizations working in oppressed communities," which has so far included Meals on Wheels, Mothers Against Police Brutality, and Somalia Famine Relief. He was even awarded the Week 1 "Community MVP" award by the NFL players' union after the first week of regular season play. Despite the good coming from this controversial situation, however, the NFL remains in a precarious position. Should players who continue to protest during games be praised, ignored, or condemned?
Sports stand as one of the strongest unifying factors in the modern United States, and creating political divisions within the NFL could be dangerous for the social health of an already deeply divided nation. However, Kaepernick and other NFL players who choose to protest cannot do so in a more polite yet effective manner. Kaepernick and others have made it clear that their protests are not intended to disrespect the police or U.S. military, and the protests succeed in reaching a wide audience without being disruptive. Pressure continues to mount around Kaepernick's situation, as recent events in Charlottesville make the conversation around protest's role in the country increasingly vital.