They're Baaack: Volkswagen and Environmental Responsibility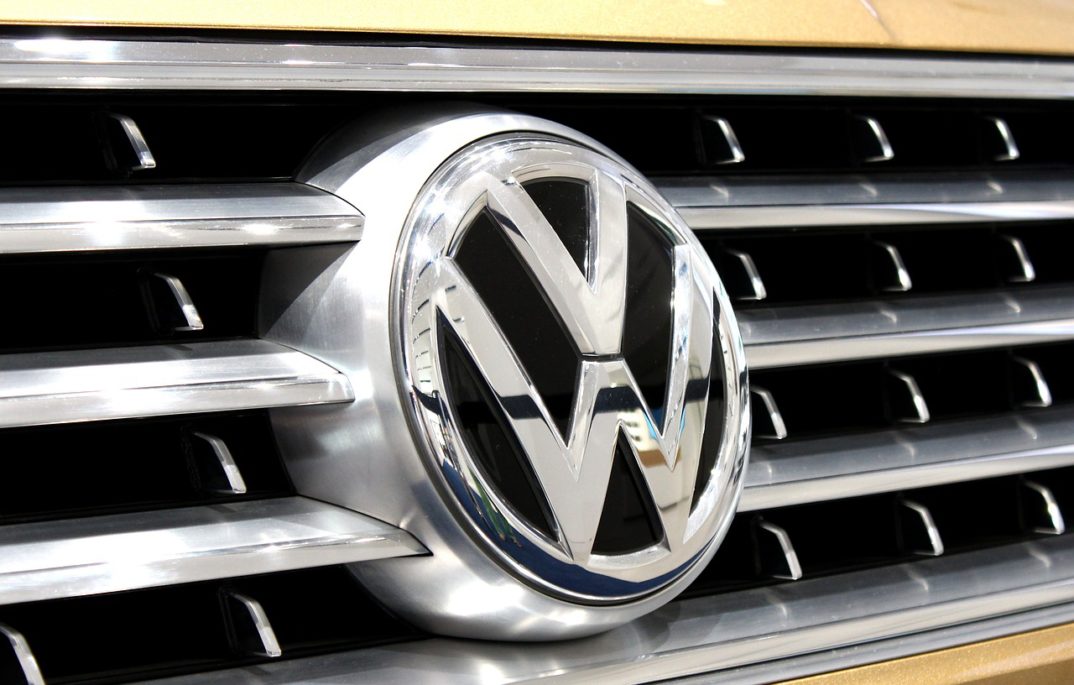 It seemed as though the world had seen the end of Volkswagen after a massive scandal was uncovered by the Environmental Protection Agency (EPA) back in September 2015. One of VW's major marketing campaigns in the United States was flaunting their diesel cars' low emissions. It turns out, in fact, that they had been cheating on emissions tests for years by installing software in their cars to detect when an emissions test was being run. At least 482,000 cars were discovered with this "defeat device" in the United States, and the German car maker admitted to producing 11 million cars worldwide with this device as well. The crisis has even been termed "Dieselgate" by some. With society's trend towards environmental consciousness, many were unsure how VW would recover from this.
With new CEO Matthias Müller, however, Volkswagen AG appears to be on the come up. William Boston of the Wall Street Journal reports that Müller has turned the diesel crisis into a "rare opportunity to push through unpopular restructuring and cost cuts." At the end of July 2016, VW estimated their profits would be "better than expected," and noted that shares were up five percent since the initial drop following the scandal, and VW cars and trucked has achieved a one percent gain at the beginning of 2016; Müller is making this all a reality.
Volkswagen's rapid recovery from this scandal, however, has some worried that they have not learned their lesson. They did it once, received billions of dollars' worth of setbacks, and have somehow already recovered; Boston wonders what their incentive to change could be. To what extent is their new CEO responsible for ensuring a stable, diesel-independent company ready for the future and to put in the leg work to lower emissions? Furthermore, should VW need additional monitoring by the EPA, or should they be trusted again?
Thus far, Volkswagen has been attempting to repair the damage done from Dieselgate with some proactive measures.  Because Volkswagen's chief of finance said he expects diesel-related expenses to be in the "double-digit billion euro range" for 2017, the company has been making cuts to their massive German workforce and teaming up with developers at Audi and Porsche. Engine availability for new cars has decreased by 40%. Müller announced in late April, at the distinguished Vienna Motor Symposium, that VW's investment in electric vehicles would triple to 9 billion euros.
While it is an unquestionably sound business decision, the reallocation of charges for Dieselgate from negative profits to its cash balance in 2015 and 2016 allowing them to pay the charges incrementally does not force the company to suffer long term for their wrongdoings. This is the worry of many environmentalists—that their consequence was not earth-shattering enough to the company to deter them from the "diesel-related risks…still crowing the company's future." Back in 2016, VW finally passed Toyota to become the world's largest carmaker by sales, marking a huge milestone for this German company. However, the fall of sales of various Volkswagen diesel cars and an overall decline in purchases throughout Europe could incentivize more cheating from Volkswagen. While Müller is planning to invest more in other types of cars, he reiterated the importance of diesel to Volkswagen. His long term plan is to improve the efficiency of diesel, but how beneficial will that be in the meantime?
This continued pursuit of a long-term diesel-based emissions reduction plan seems somewhat counter-intuitive for a company that was just forced to restructure a lot of manufacturing and employment procedures. It would seem that this fiasco would have been the ideal time to go more green. It forces many environmentalists to question how dedicated VW is to reducing its emissions. On a larger scale, diesel is not as good for the environment as it seems. While it does reduce CO2 emissions, it also releases toxins to the air that can be harmful to human health. Should the EPA be encouraging electric engines or hydro engines instead? Furthermore, how much good is a reduction in CO2 emissions going to do if increase in diesel use leads to increased levels of toxic gas in the atmosphere? Governments around the globe need to rethink what exactly they're incentivizing.