Journalistic Ethics, Sean Penn, and Rolling Stone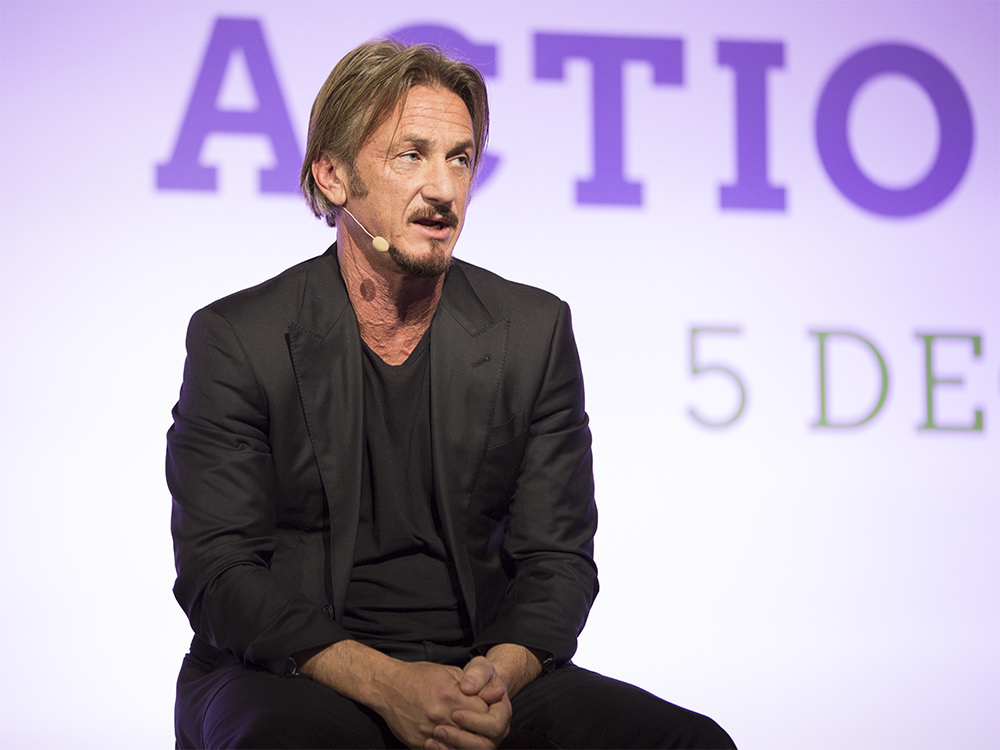 Rolling Stone is in hot water over Sean Penn's interview with notorious Mexican drug lord Joaquín Guzmán Loera, also known as "El Chapo." The interview, conducted in October and published last Saturday, has raised concerns over Penn and Rolling Stone's approach to the interview, and whether they handled the situation in an ethical manner. Numerous people have accused the magazine and Penn of violating journalistic ethics with the interview, while they have insisted they did nothing wrong.
The most glaring criticism against the interview is the issue of source approval. After Penn wrote the article, he offered it to Guzmán for approval. No edits were requested and a disclaimer was published, but the mere offer of source approval destroys credibility. The knowledge that a source will review a piece can potentially alter how the piece is written in order to avoid conflict with the source. The mere agreement discredits the piece, even if it wasn't altered at all. Other criticism include that Penn does not speak fluent Spanish, which questions the validity of the piece, as Guzmán does not speak English. Penn conducted the interview with controversial actress Kate del Castillo, who has previously praised Guzmán, as a translator. del Castillo also helped set up the interview. This raises concerns about her trustworthiness as a translator. The piece has also been criticized for its unprofessional writing style, which reflects poorly on the magazine, although the magazine has stood by Penn's style. Penn also expresses views that glorify the drug lord, an offense also committed in the past by del Castillo, which is considered very disrespectful. Rolling Stone, Penn, and del Castillo have all been criticized for holding the story for months during a manhunt for Guzman. Penn's celebrity status has also been criticized, as he is not a real journalist, according to many. His lack of journalistic training allowed for Guzmán to have a platform to express his views, without being pushed back at in the same way a professional may have. The piece has been called "a sad example of journalism." Rolling Stone's previous incident with unethical journalism in 2014 with a story about campus rape that turned out to contain false information has also been brought up; the magazine's track record is not the strongest.
Despite the numerous arguments against Penn's interview, it has been noted that infamous figures have been interviewed by journalists before, such as Osama bin Laden in the 1990s and Dennis Rodman's trip to North Korea to meet with Kim Jong-un in 2013. Steve Coll, dean of the Columbia University Graduate School of Journalism, told the New York Times that offering the article to Guzmán to approve was concerning, but "scoring an exclusive interview with a wanted criminal is legitimate journalism no matter who the reporter is." Rolling Stone Managing Editor Jason Fine also pointed out that if Guzmán requested changes, the magazine could have simply decided to not publish the article. The magazine also believes offering quote approval was a fair trade for the exclusive interview. While potentially breaching journalistic ethics, Penn likely committed no crime, according to experts. There is no law that says he must notify authorities of a meeting with an interview subject. Mexican authorities tailed Penn and del Castillo during their trip to meet with Guzmán and have launched an investigation, but Penn wrote the Associated Press "I've got nothin' to hide." Penn's opinion, while controversial, also offers no grounds for criminal charges.
Is it ethical for someone to interview a wanted criminal? Is there a difference between bad journalism and unethical journalism? Is source approval ever acceptable? Should celebrities be allowed to take the place of journalists? The controversy over Sean Penn and Rolling Stone is likely to persist for some time as investigations into the nature of the interview continue.