The Confederate Flag Prom Photo Scandal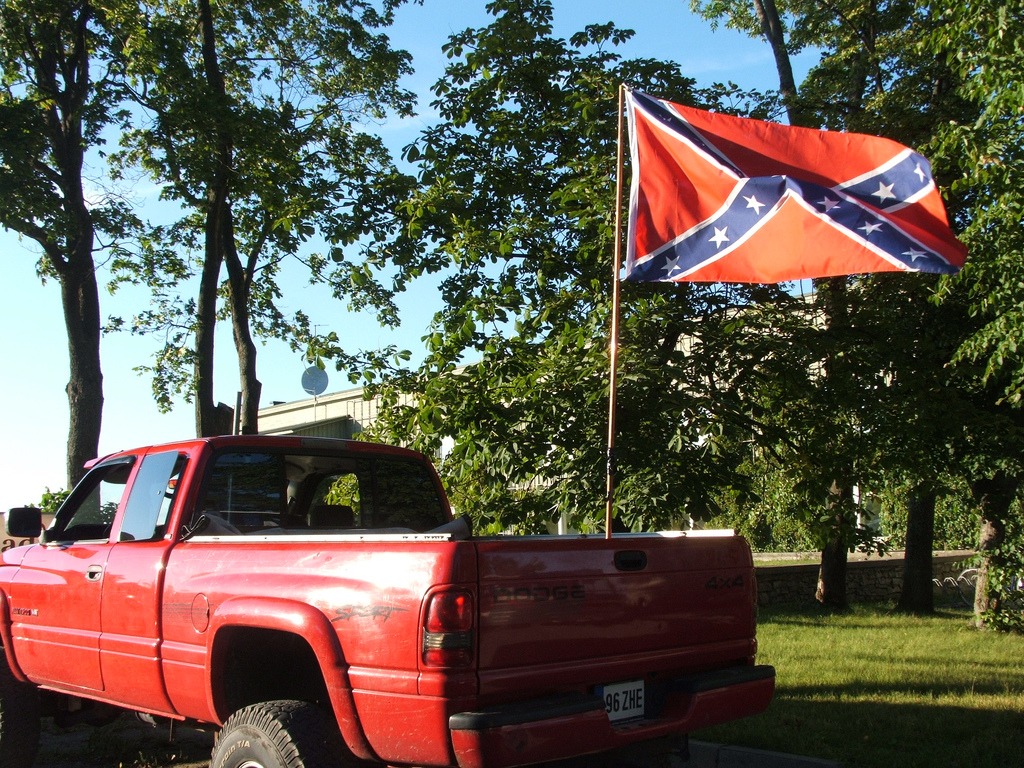 It's prom season. The internet is full of pictures of couples and friends headed off to prom, but one photo in particular has captured the Internet's attention. In the photograph, shown here in an article, a group of high school students stand holding guns and the Confederate flag in their prom attire.
While high schoolers holding guns is controversial enough, the Confederate flag has raised many eyebrows across the Internet. I'm well familiar with the Confederate flag being shown regularly in my small Indiana hometown; I personally found it offensive and associate it with racism, but I was told many times I was wrong and the flag represents "hick pride" or "southern pride" – even though Indiana is not a southern state, nor is Colorado where the controversial picture in question was taken. While there is nothing wrong with representing pride in something you identify with as a general principle, should you represent something with guns and a Confederate flag?
Some of parents and students have spoken out, claiming they were peer pressured and that the picture wasn't their idea, however, is it right for the picture to have been taken? And is it moral to continue to use the Confederate flag when it is ladened with connotations of racism? Can a group really co-opt a symbol of that magnitude and historical context and use it to represent "southern pride" in an era where the symbol is still use by white supremacist groups and where racism is still present? Is this a valid prom photo to take, or is it amoral?