Sweet Tea Ethics at Prindle This Sunday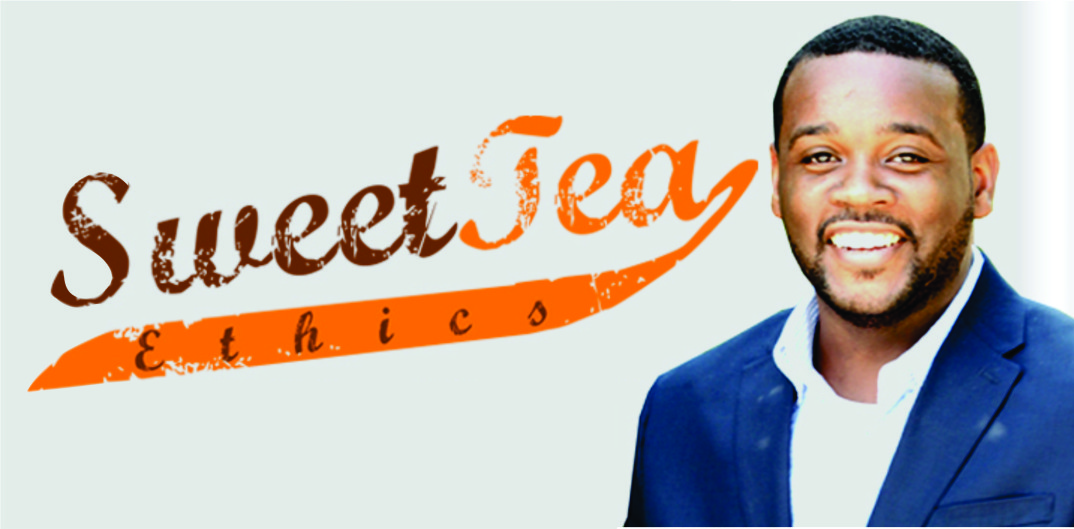 Ed Garnes '99 will be returning to DePauw this Sunday as part of the Sweet Tea Ethics College and Community Tour. He will be presenting out here at the Prindle Institute for Ethics 10 a.m. as part of the DePauw's Philanthrophy and Excellence Weekend for Multicultural alumni. Below are some details about Sweet Tea Ethics and Ed Garnes.
About Sweet Tea Ethics
Fueled by an uncanny mix of observational humor and candid social commentary, Sweet Tea Ethics transforms grandma's folk tales, personal college experiences, and sobering life lessons into practical strategies for personal development and real world application. Mixing the reasoning sessions of the local barbershop and fervor of street corner theologians, the inter-generational dialogue covers a wide range of topics including manhood, black love, bridging generation gaps, and the cross cultural appeal of hip hop. Operating as a southern fired forum far beyond canned speeches or lectures, award winning writer, counselor, educator, and activist Edward M. Garnes, Jr. , founder of From Afros To Shelltoes, shoots straight in his most personal speaking tour of all time. Sweet Tea Ethics has featured a wide array of visionaries including brothers Clifton West & Dr. Cornel West, visual art superstar Fahamu Pecou, hip hop artist Killer Mike, CNN financial analyst Clyde Anderson, and celebrity stylist Spry Lee Scott.
"Here is the significance of my dear brother Ed Garnes, Jr. and From Afros To Shelltoes' Sweet Tea Ethics. There is no other group in Atlanta that can bring together such engaged, high quality, and substantial dialogue about the crucial issues facing not just the black community, but also American society. He writes well, works hard and revels in the life of the mind. Thank God for brother Ed Garnes, Jr."–Dr. Cornel West
About Ed Garnes
Award-winning writer, activist, counselor, and coach, Atlanta native Edward M. Garnes, Jr. is the founder of From Afros To Shelltoes (www.fromafrostoshelltoes.com), a community-based organization uniquely focused on cultural productions that bridge generation gaps between youth, elders, and the hip-hop community. Garnes has received The Atlanta Tribune Man of Distinction Award and holds a B.A. in English Writing from DePauwUniversity and an M.A. in Counseling from Michigan State University where he studied as a Competitive Fellow in Counseling. His seminal essay "Black Boy Blues Suite: A Love Poem To My Father In E -Flat" appears in the anthology Where Did Our Love Go: Love and Relationships in the African American Community edited by Gil Robertson.  As a highly sought after commentator on hip hop, black identity, manhood, and popular culture, Garneshas appeared on CNN's Headline News, Fox's MY TV Network, Sirius Radio, CBS Radio, and allhiphop.com. Garnes currently serves as an Adjunct Professor in Public Speaking atSpelman College and co stars in the internationally acclaimed documentary film Elementary Genocide: From Primary to Penitentiary directed by Rahiem Shabazz. His national manhood tour Sweet Tea Ethics has featured famed brothers Dr. Cornel West & Clifton West.