Prindle Intern Spotlight: Cheney Hagerup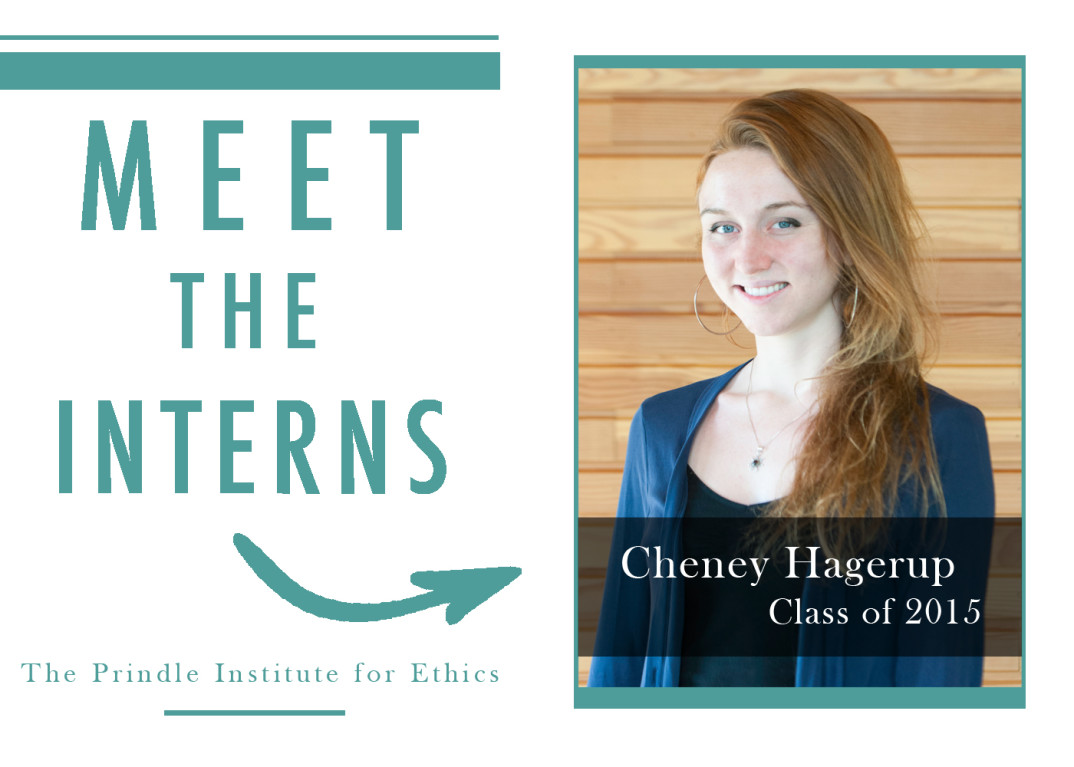 Cheney is a senior intern from Glen Ellyn, Illinois. She studies English Literature and Spanish at DePauw.
Tell us about an ethics/social justice issue that is particularly important to you.
Traveling throughout Mexico, Nicaragua and Costa Rica has really sparked my interest in working to better understand global inequalities and, more specifically, immigration reform. Studying abroad with the Mexico Solidarity Network pushed me to constantly evaluate and re-evaluate my role as a US citizen and to stand in solidarity with those fighting systems of oppression all over the globe.
What upcoming Prindle event are you most excited about?
The Prindle Institute's annual Undergraduate Ethics Symposium lends the opportunity to meet and converse with college students from all over the country who are also passionate about ethics and social justice. For this reason, I look forward to this event every year and thoroughly enjoy discussing pressing issues with passionate people.
Which class(es) at DePauw have most challenged and expanded your worldview?
The Environmental Crisis/Apocalyptic Lit. course I took last fall with Professors Harry Brown and Jeane Pope forced me to confront global realities of environmental destruction within my English Lit. major. I think that the fact that the course was interdisciplinary allowed me to see the ways in which a passion for social and environmental justice can be incorporated into just about any field of study. The course was discussion based, and these discussions never ceased to captivate me.
What's the coolest thing you've heard about in the past week? This could be something you read, listened to, watched, talked about, etc.
The coolest thing I've heard about this week was being offered an AmeriCorps position with City Year Chicago for next year. I accepted!
Tell us about one of your hobbies, interests, or passions.
Aside from saving up, traveling, and then saving up again, my favorite hobby is probably photography. I think that photography can create narratives that simply cannot be portrayed to the same extent with words. For that reason, I see photography as a tool for discovering, awareness raising and challenging various perceptions of the world around us. I love photographing people most, and constantly find myself questioning the ethics behind the photographs I take, no matter what the setting.
For more about Cheney, check out her intern bio here.