Asking About Criminal History on Job Applications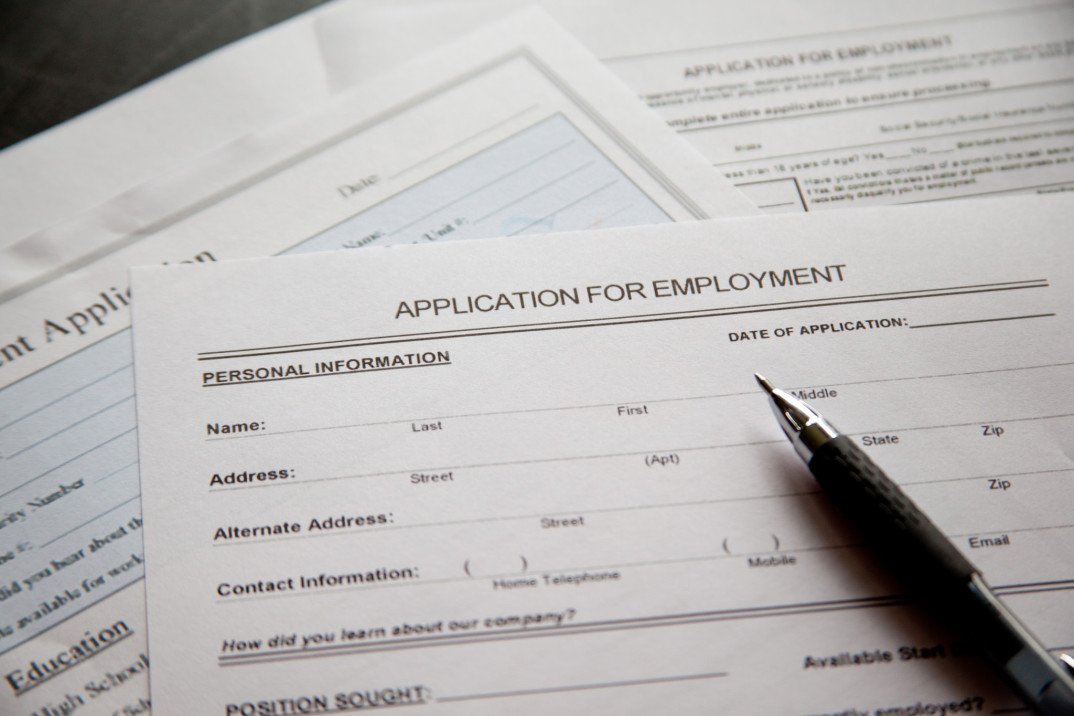 Virginia just became the newest state to "ban the box". State employers can no longer ask about a job applicant's criminal record during the application process. Once they have determined that an applicant is qualified for the job, they are still permitted to do a criminal background check.
The rationale is that it gives people with criminal records a chance to re-enter the workforce, by giving them a chance to prove that they are the right person for the job prior to their criminal record leaving a negative impression on the hiring agent.
Private employers are not required to ignore criminal history in the application process, but the bill does encourage them to do so.
There is a very interesting moral issue here. Should private employers be barred from considering criminal history in the application process?
Lack of employment is the largest predictor of re-offending and going back to prison. If society is structured so that prisoners can't even get job interviews (because of the question), then we are dooming many ex-offenders to a life of prison.
On the other hand, private employers have a right to consider track record in hiring across a variety of areas. One might think they are entitled to know if a potential employee has a criminal record.
What do you think? Should more states adopt measures like Virginia for the the government jobs the state supports? Should we extend some minimal regulations to private employers too?