Preparation for the 2022 World Cup is far from ethical play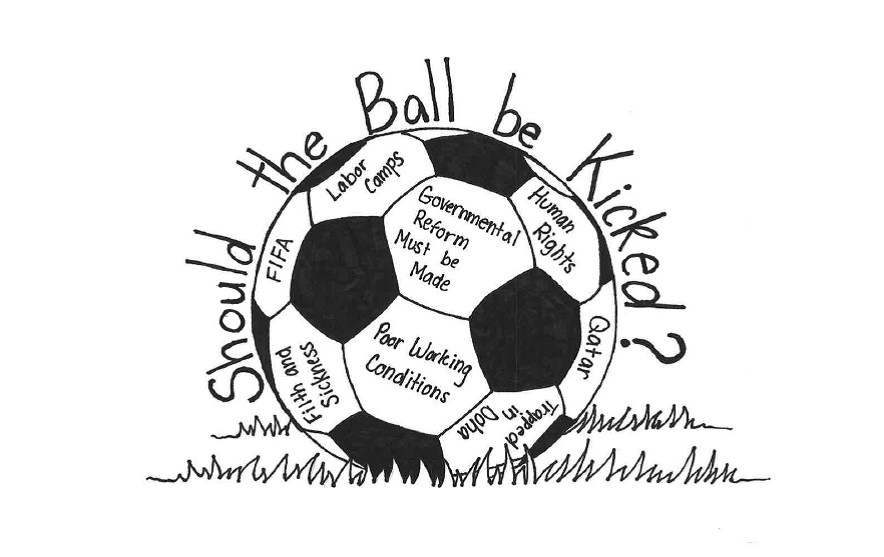 The World Cup is a "global experience" filled with an overwhelming amount of passion felt by soccer fans worldwide. It is a unique experience, and one that unifies all corners of the globe around a shared passion for what some would call "the most beautiful game." There is no doubt that hosting comes with benefits such as crowds from around the globe, a large source of revenue, and the creation of national pride for one's country. However, hosting the World Cup is a larger task than it may appear, and often overlooked is the great expense at which hosting a World Cup requires. These massive stadiums do not appear from thin air. In many cases, entire cities have to be rebuilt and revamped to accommodate such large crowds. And how? That is the million-dollar question, commonly avoided, and never justly answered.
The 2022 World Cup will take place in Qatar, as officials aim for a November start date. Qatar faces many large construction projects in order to prepare for the upcoming games, requiring 1.4 million migrant worker's physical labor daily. After a recent report was released on Monday of this week, it became devastatingly apparent that the preparation for such games has a very dark side. After being accused of human rights abuses against laborers in 2013, Qatar has been under fire since. Small changes have been made to improve working conditions especially in the Khalifa International Stadium, a top venue for the 2022 World Cup, reports BBC Sports Editor, Dan Roan, however, in sites off the beaten path, change is not happening fast enough. Work camps house fifteen people to a room, and filth and sickness are spreading rampant. An anonymous worker shares that after fourteen years of working in these labor camps in Doha, "nothing has changed" and another states that he would leave if he could, but his passport and travel visa have been taken from him, leaving him trapped in Doha.
There are two pressing ethical issues at play here. First, as human rights activists have pointed out, governmental reform must be made to the current kalfa system of sponsorship in Qatar, to prevent employers from having the right to own their workers and restrict their freedom from leaving the country at will. Under the current system, the human rights and dignity of these workers is being violated, an ethical abuse that must not be permitted further.
Secondly, while FIFA did voice its disagreement with the current treatment of workers a year ago, that's far from taking action to rectify the situation. The BBC reports that Qatar has admitted to the deaths of 964 workers already, and if conditions continue, the estimated death toll will be over 4,000 before the games begin in 2022. I believe that FIFA, as a respected soccer federation supporting athletic excellence and ethical competition, and representing teams and countries worldwide, that it has an obligation, not a choice, to do more. Although an indirect actor, FIFA's hands are not clean from the bloodshed. A stand must be taken on behalf of FIFA and every player who intends to step foot on that pitch that has seen the mistreatment of so many. A ball should not be kicked until those who were forced to give their lives are properly and justly acknowledged. FIFA must stop construction until labor reform has been properly made in Qatar to set a precedent worldwide.