Prindle To Host High School Ethics Bowl Competition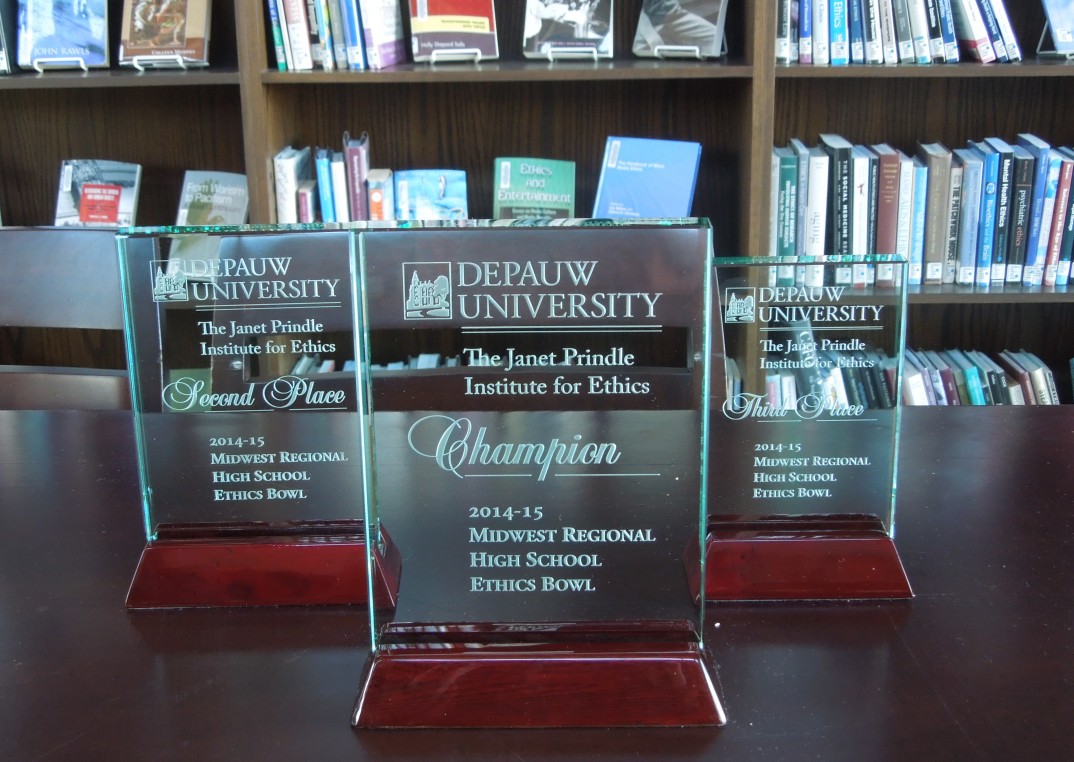 On Saturday, February 7, The Prindle Institute will host the first annual Midwest Regional High School Ethics Bowl competition. Ethics Bowl competitions consist of two teams that argue two cases, switching off as the primary speaking team for each case. Teams analyze ethical dilemmas and argue their points of view, although they do not have to disagree with one another (as is required in a debate competition). Teams are to point out the morally and ethically relevant features of a case and then discuss potential solutions to the problem. Case topics could range from bioethics to academic honesty to the use of drones. The style of competition is modeled after Collegiate Ethics Bowl. This past winter term, Prindle Institute Director Andy Cullison taught a winter term course modeled after Ethics Bowl.
Prindle staff, interns, former winter term students, and DePauw staff and professors will be judges and moderators for Saturday's competition, which will take place both on DePauw's main campus and at the Prindle Institute.
Eleven teams from five Indiana high schools (Avon High School, Bloomington High School North, Greencastle High School, Fishers High School, and Herron High School) will compete to go to the national High School Ethics Bowl competition. Nationals will be held April 10-11 at the University of North Carolina – Chapel Hill's Parr Center for Ethics.