Ethics of School Cancellation – Day of Inclusion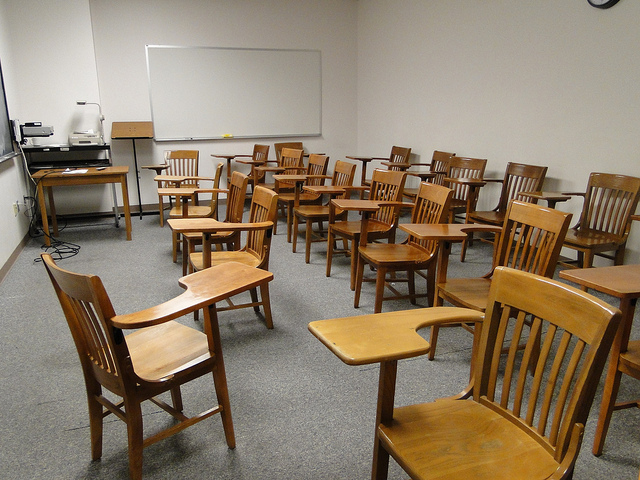 With the recent announcement of details regarding DePauw University's Day of Inclusion activities, some in our community have questioned whether cancellation of school and requirement of attendance is warranted for this large-scale community discussion and day of learning. On DePauw's intellectually driven campus, it is important to analyze the ethics involved with such a decision, and for us to come together as a community in solidarity. 
From snow days and holidays to threatening weather and school-wide vacations, the cancellation of school from the regular schedule is something that children normally celebrate, rather than dispute. In the case of snow days, an institution will cancel school because it is physically unable to transport students to its building, the temperature is too cold for students to wait at the bus stop, or it is unsafe for students to travel to and from the school. Holidays present a different case, in that a school community or administration has decided to exhibit remembrance of a date, person, event, etc. through taking a day off from school. School-wide vacations, on the other hand, are set in the schedule and allow students time off and hopefully a well-deserved mental break from their work.
But while DePauw rarely "cancels" school outside of its set schedule, the university does not cancel for most holidays, but rather allows students to take control of their own celebrations and to notify individual professors if a school attendance on a certain day(s) contradicts their own personal beliefs. One could say that the university is very conscious about school cancellation, using its power to cancel very carefully.
We are now presented of the unique case of the Day of Inclusion. It is not a holiday, the weather is fine (but cold), and it was not originally built into the schedule. But an institution's responsibility for the physical safety, mental safety, and overall wellbeing of its students comes into play here. The Day of Inclusion, previous community discussions and the conversations that will follow are necessary for the university's health as an institution, and the health of its faculty, students and staff as a whole.
If you're still not convinced that this cancellation is warranted, it is important to realize an institution's responsibility to educate. It is sometimes forgotten that the purpose of attending college, paying tuition, and going to university classes is to receive an education. DePauw has promised and will always promise the very best education possible to its students and their educational needs.  In the case of the Day of Inclusion, specifically, DePauw faculty voted for canceling a day of classes. In other words, professors have designated these conversations to be more important than their regularly scheduled classes.
Logistically, it would be impossible for the university to effectively implement an idea or present a message to its entire student body without cancelling classes for a day. Making the day's activities mandatory is simply an institutional measure to ensure that the university as a whole participates in this indisputably important community conversation.
This is a school effort, therefore it makes sense that the entire school must be relieved of its regular schedule in order to physically, mentally, emotionally and intellectually devote itself to having this overdue community conversation. Personally, I would like to remind my peers to remember: Students do not pay tuition for attending classes; they pay tuition for their education. I feel it is more warranted, and ethical, to cancel campus operation and classes for the Day of Inclusion than to cancel for extended break periods.
No one seems to have a problem with a week-long cancellation of their tuition-absorbing classes in the fall or spring; therefore the Day of Inclusion should be supported by all students as a day of learning, growth and opportunity, rather than a day of class, tuition, or time that has been stolen from them.