Envisioning Zero Waste at DePauw: Where do flip phones go to die?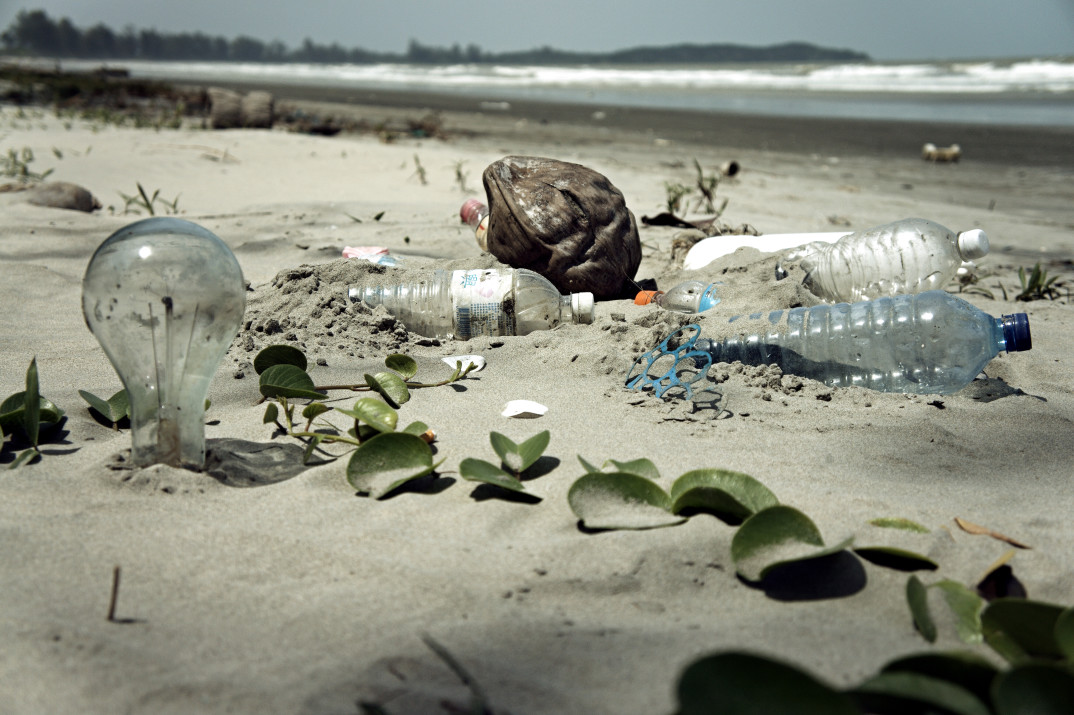 Guest post by Anthony Baratta, Sustainability Director at DePauw University.  Check out the Office of Sustainability on Facebook and Twitter.
Soulja Boy CDs, broken office chairs, flip phones, jean shorts, used plastic forks, Capital One junk mail, and homemade Christmas gifts from ex-girlfriends. What do these items have in common? No one wants them.
Technological advances, fashion trends, and the allure of the "new"  banish some of these items to discounted bundles on eBay and spots on nostalgic Buzzfeed lists. Unfortunately, though, most of them are simply thrown away, tossed in a black garbage bag when Dad decides that it's time to clean out the basement, or a high school locker is cleared out, or a dorm room is packed up in May.
But where is "away?" What will happen to the items purchased by many of us on Black Friday or Cyber Monday? Where will iPhone 6s, black leggings, and Hunger Games tote bags be five years from now? Where do toothpicks, Gatorade bottles, and receipts go now, and why should we care?
The answer to these question matters, and it's why DePauw's theme for 2014-15 is "Envisioning Zero Waste." Most of these items end up in a landfill or incinerator, creating more greenhouse gas emissions and harming air and water quality. The production of these items is not benign, either, often involving unethical extraction of resources in other countries with assembly in unsafe factories. The scenario is much more complex than a glossy Best Buy advertisement.
What is zero waste? We define the term as an ideal, where everything that could be reused, repurposed, or recycled would be kept out of a landfill or incinerator. The Janet Prindle Institute for Ethics, Facilities Management, Environmental Fellows, and others are partnering with the Office of Sustainability to consider zero waste this year.
DePauw students are leading the way. Many of DePauw's 20 Eco-Reps—students who gather weekly and work on small group sustainability projects—are taking on various initiatives related to zero waste. Mary Satterthwaite '18 and Anna Muckerman '15 are doing a recycling audit of campus, and Nick McCreary '15 and Eric Steele '15 have worked tirelessly with members of the Campus Sustainability Committee and Facilities Management to implement recycling at home football tailgates. The juniors in Environmental Fellows are considering a parternship with Bon Appetit and local farmers on compost efforts too.
We invite the DePauw community to participate in our "Envisioning Zero Waste" theme year.  Reduce, reuse, and recycle, at the office and at home. For a more complete set of goals and context to the theme year, please check out a recent DePauw web story on the project. And please consider coming to any of the What a Waste! Reclaiming the Value of People and Things events, led by Professor Jennifer Everett. On November 17th at 4pm, we will be screening Terra Blight in Watson Forum, a documentary about the harmful effects of "recycled" electronics sent abroad. You can watch the trailer below.
It's issues like these that we should consider as we prepare for the upcoming holiday season, for Black Friday, and Cyber Monday. When you make your purchase, please consider: where will this item be in five years?