TheSkimm: Is "Reading the News" Overrated These Days?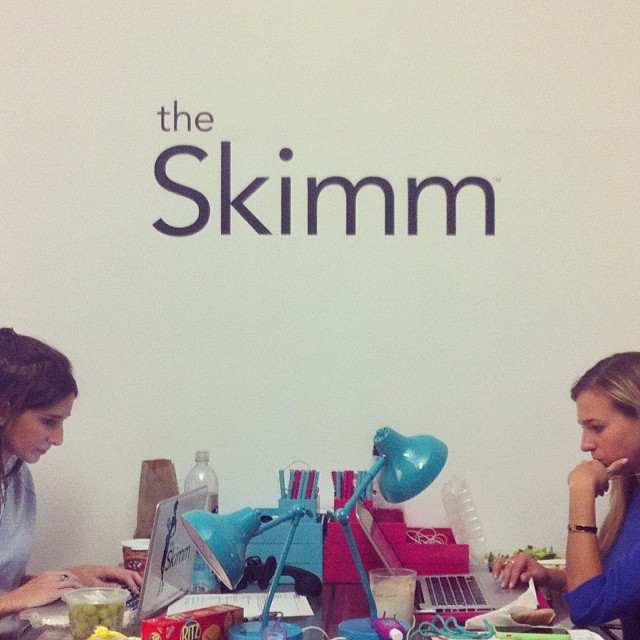 "I really should read the news, but I _______". Insert excuse here. This might be a direct quote from myself this morning at breakfast.
We'll admit it. We'll even take pride in it: We're busy, we're caught up, and we're stressed. Yes, Iraqi citizens are getting bombed and victims of the Ukraine conflict are losing family members daily, buuuuut I have 3 papers due this week, I have to find a summer internship, and my roommate's gonna kill me if I don't do my laundry soon.
This is not a call to action or a criticism. It's not an indictment or a plea to read the news because let's face it, it's hard to devote time to the world when your own life is feeling as chaotic as a war-zone.
That's where theSkimm comes in.
TheSkimm is a daily email delivered hot off the press and right to your (virtual) mailbox every morning at 5:30 AM. Though it's more geared towards females, theSkimm's aim is universal: to make the news accessible to the average American working person who might not be so news-savvy. The young, fun, mid-20 year-old founders Carly Zakin and Danielle Weisberg both cite their passion for current events as their inspiration, and their resumes boast impressive experience, including working at the news desk for NBC. Basically, these chicks know what's up.
And they know how to keep it light. Here's an excerpt: "The U.S. is having a hard time in the relationship department lately. Germany is the latest country to be mad at the U.S. over trust issues. And yes, it has to do with Edward Snowden."
What's so revolutionary about theSkimm is its tone and brevity. The rhetoric of the emails makes them fun to read, and since each event only has about 2-3 sentences devoted to it, I can easily finish the email on my walk from my front door to class. But I wonder whether this type of summarization is helping or hurting my feelings of personal responsibility.
On the one hand, theSkimm gives me an entry point to read up more. On the other, I often feel like I've done my duty for the day. I've even had full-on conversations about ISIS based on what I read in theSkimm. So what's better, an ill-informed conversation, or no conversation at all? I also wonder about the tone of the writing. Yes, I can relate to it, but is it trivializing issues that should be taken more seriously?
Is theSkimm a shortcut, or is it a sign of hope for a generation often chastised for our small-mindedness?
Personally, I'm for it. I think theSkimm is transforming news writing from a starched, stiff conversation between manila-folder-clutching politicians in a whitewashed hallway, to a breezy part of a conversation in the coffee line– we're finding ways to fit it into our lives. It's not exactly UES, but it could potentially fuel a culture where having a real opinion on the news is cool.
What do you think? Is "skimming" a good thing?