Why Bother with Political Arguments?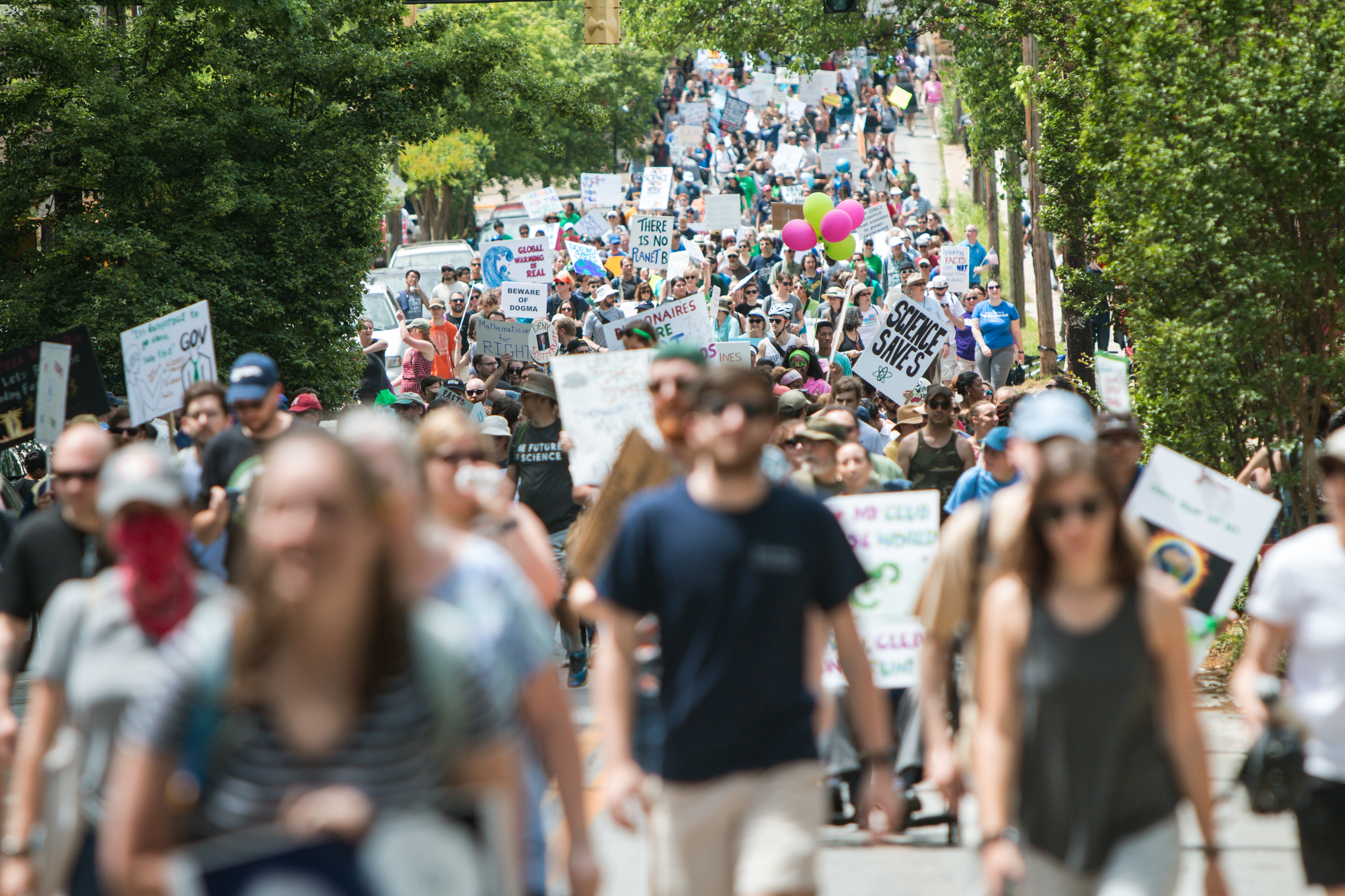 Moral arguments can seem pointless in our hyper-polarized, post-truth society. People rarely seem to change their minds on hot-button political issues, like abortion, gun control, or climate change. Yet Congress recently passed a bill protecting same-sex marriage, and with the support of many Republicans. That bipartisan effort would have been impossible ten years ago.
Does social change like this result from moral arguments, though? Moral reasoning gets a bad rap, but it truly fuels moral progress, so long as it comes from a place of mutual trust and respect.
Ethics professors (like us) might be prone to valorize moral reasoning. We study moral arguments for a living, yet don't appear to be more ethical than other people. We're just skilled at poking holes in opposing moral views or coming up with reasons to support our own.
If anything, arguing about politics only seems to make each side dig in their heels (or worse, become more extreme). Cognitive science reveals that, when it comes to ethics and politics, we regularly use reasoning to rationalize the values we already hold. Climate activists often assume that skeptics just don't understand the science. But research increasingly suggests that the more skeptics know about the science the less they think climate change is a serious threat.
Yet some political partisans do change their minds in light of arguments. For years, Jerry Taylor, a former fellow of the Cato Institute, churned out talking points for climate skeptics. Respected peers eventually convinced him of flaws in his sources and holes in his arguments. Eventually Taylor's skepticism eroded, and he left Cato to become a climate activist.
It's not just conservatives who change their minds in response to reasons. The science writer, Bethany Brookshire, once produced a viral tweet about the apparent sexism hitting her inbox. Of the scientists who correspond with her, men seemed much less likely to start their emails with her proper title, "Dr. Brookshire." However, going back through her emails revealed that it was women who were slightly less likely to use the more formal and respectful title. So Brookshire publicly corrected her mistake.
Even if some people are persuaded by rational argument, aren't these cases incredibly rare? These stories are anecdotes, but they make vivid a tendency present in us all that's usually just blocked by other factors. As Julia Galef puts it, although we commonly adopt a "solider mindset," hellbent on defending core beliefs at all costs, it isn't inevitable. We are able to adopt a "scout mindset" aimed at an accurate map of the complex terrain.
Recent experiments suggest ordinary people's attitudes and behavior can respond to arguments about contemporary moral issues. One intriguing study found that students in a college ethics class who studied a famous moral argument for vegetarianism purchased less meat from the dining hall, compared to another group of students who were randomly assigned to study an argument in favor of donating more to charity. Another series of experiments provided participants an opportunity to donate part of a bonus to a charitable organization. The researchers found that reading moral arguments could increase charitable giving, provided the arguments are engaging. These and other studies provide evidence that moral reasoning can change real moral behavior, not just self-reported attitudes.
The trick is to recognize the many forms of reasoning. Moral arguments can be presented as a boring set of premises that logically lead to a conclusion, or lobbed at opponents within a culture of contempt. But these aren't the only, or the most effective, forms of moral reasoning.
Us humans are not cold robots designed to dispassionately reason alone. Moral reasoning evolved among social primates to resolve problems of interdependent living. Competing ideas arise in dialogue with others, and you're not going to buy an argument from someone you despise or distrust, and certainly not from someone who treats you with contempt. Mutual trust and respect are required for arguments to be taken seriously in the first place.
Should we conclude that emotions, not reasons, drive social change? It's both. Mutual trust and respect enable reasoning to do its work of changing moral attitudes.
Consider one way support for same-sex marriage has increased dramatically in the past few decades. Many people — including Republicans like Rob Portman and Dick Cheney — have discovered that a beloved friend or family member is gay. Existing empathy and respect for a loved one removes barriers to understanding the oppression of gay people and to seeing true love between same-sex partners. People have reasoned that if their loved one doesn't deserve discrimination and stigma, then other gay people don't either. Consistency reasoning of this sort is ubiquitous in moral life.
Moral arguments from the opposing side are certainly hard to swallow, for they often conflict with our values and challenge our identities. But when we deride reasoning in politics, we're no better than a physician who concludes that a drug is ineffective because patients refuse to take it. As Taylor emphasizes, once he heard arguments from people he trusted and respected, he opened up, and over time his skepticism began to weaken because he appreciated the arguments.
When moral arguments are planted in fertile ground, they are merely sowed seeds. And we're not talking about jalapeño seeds, which produce peppers in a few months. Think avocados, which can take a dozen years to bear fruit. During that time, the ground must remain fertile as well. Combative arguments brimming with contempt can poison the well and yield crop failure.
Moral reasoning so conceived is truly a driving force for social change. Without it, progress is impossible. The key is patience, persistence, and mutual respect. Under the right conditions, moral arguments can move mountains — slowly but surely.